Stonožka je veľká kamoška všetkých detí, ktoré rady čítajú a milujú knižky. Každý mesiac prináša niekoľko nových príbehov – od najmenších, pre ktorých má leporelá, až po žiakov prvého a druhého stupňa základnej školy, ktorých potešia dobrodružné, či napínavé príbehy. Máme pre vás 4 tipy na novinky, ktoré potešia všetky deti.
Prasiatko Pralinka
Pre školákov od 7 rokov odporúčam krásny príbeh Prasiatko Pralinka z novej detskej série Jazmínka zachraňuje zvieratká. Ako už tušíte, hlavnou hrdinkou je dievčatko Jazmínka, ktoré miluje zvieratá, jej ocko je farmár a mama zasa zverolekárka. Jazmínka má teda blízko k zvieratám, je veľmi citlivá a snaží sa ich vždy chrániť a neraz sa dostane do nejakého dobrodružstva.
Toto prvé sa začína, keď leží v posteli so svojimi mačkami a číta si obľúbený časopis Všetko o prasiatkach. Vzápätí už zachraňuje malé prasiatko, ktoré nemalo silu na to, aby sa pretlačilo cez svojich bratov a sestry, a aby sa nakŕmilo u mamičky. Jazmínka si prasiatko Pralinku vezme domov, s čím však jej rodičia veľmi nesúhlasia – hospodárske zvieratá predsa nemôžu byť domácimi miláčikmi. Trvajú na tom, že keď prasiatko trochu odrastie, treba ho predať. Potom sa všeličo skomplikuje, príde mrazivá búrková noc a jedna záchranná akcia.
Prasiatko Pralinka má necelých 140 strán, čiže deti knižku zhltnú a budú sa smiať i plakať. A súčasťou sú aj milé ilustrácie jednej mladej walesskej ilustrátorky.
Banzai: Toto je Japonsko pre deti
Ak majú vaše deti rady cestovanie, dávame do pozornosti knižku Banzai: Toto je Japonsko pre deti, je to ilustrovaný sprievodca Japonskom a približuje túto krajinu z rôznych pohľadov. Dočítate sa o japonskom písme, stolovaní na zemi, čajovom obrade, kimone, origami, o bojových umeniach, kreslených filmoch, komiksoch, aj o tom, odkiaľ sa vzala Hello Kitty. Pikoškou je, že vlamači sa v Japonsku vyzúvajú – viete, prečo to robia? Dozviete sa v knižke Banzai: Toto je Japonsko pre deti od 8 rokov.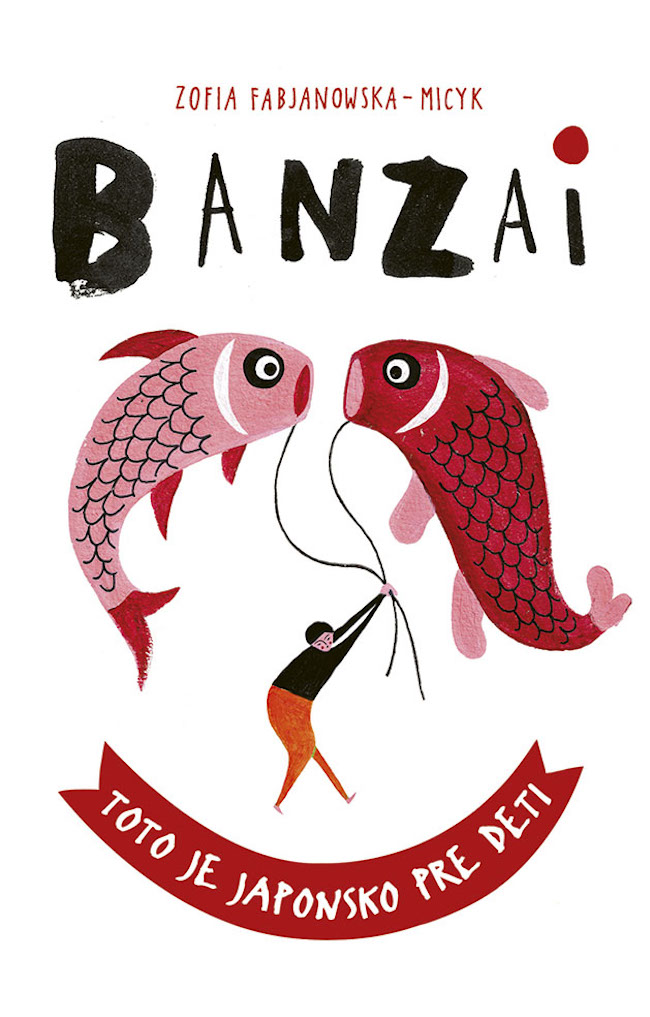 Nina a Milo na rybačke
Škôlkari od 4 rokov sa isto potešia knižke neuveriteľných dobrodružstvách kamarátov Niny a Mila. V prvej knihe sa vyberú na rybačku. Čakajú ich skvelé babičkine koláče, čistotná medvedica, užialený drak a silný vetrisko, ktorý odfúkne Mila…
Knižka Nina a Milo: Na rybačke však nie je len obyčajným príbehom, ale je to netradičná interaktívna kniha, gamebook, ktorý deťom umožní rozhodnúť o tom, ako sa bude Ninino a Milovo dobrodružstvo vyvíjať. Deti si môžu vybrať z ponúkaných možností, prejdú na príslušnú stránku a príbeh bude pokračovať podľa ich predstáv. Autorkou je na Slovensku obľúbená kanadská spisovateľka Marianne Dubucová, od ktorej už u nás vyšli knižky ako Na vrchol kopca, Lev a vtáčik, alebo Medveď a šepot vetra.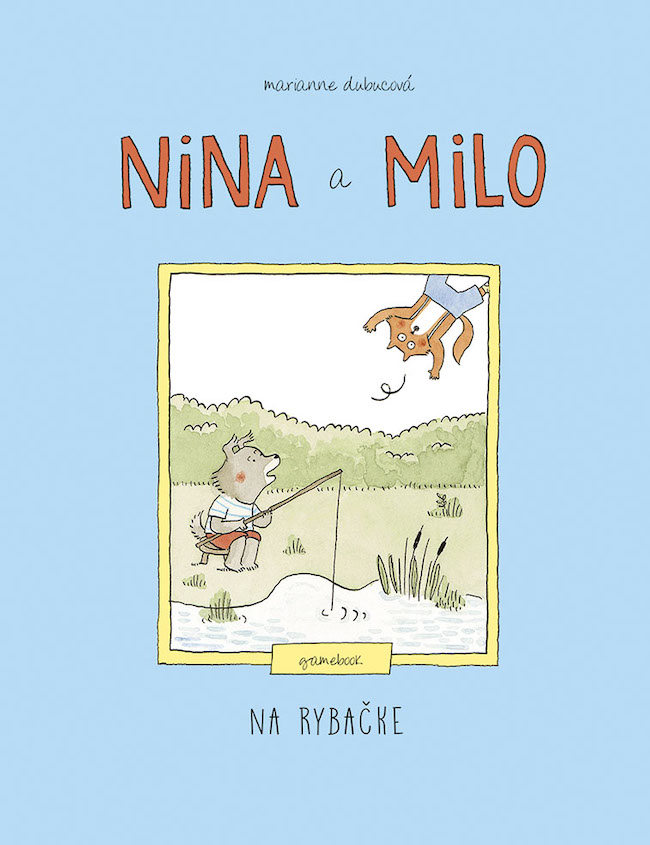 Rok na hrade
A ešte jeden tip pre najmenších, pre deti od troch rokov. A je z mimoriadne obľúbenej série leporel Rok v… Ako viete, už v nej vyšlo 8 kníh, medzi najžiadanejšie patria Rok v lese, Rok v meste, Rok na dedine, či Rok na trhu. A teraz pribudol Rok na hrade.
Deti sa dozvedia, ako sa žilo v minulosti, navštívia stredoveký hrad kráľa Boleslava a kráľovnej Drahomíry! Spoznajú jeho obyvateľov, čiže kráľovské dcéry, kamarátku princeznú Slávicu, igrica Strunku, čo hľadá lásku – mimochodom, keby ste nevedeli, igric je stredoveký hudobník a spevák – potom rytiera Ctibora, ducha samotára, mnícha Budimila, figliarskeho šaša Zvonka. Nechýbajú večne rozhádaní kráľovskí radcovia, ale predovšetkým drak!
Rok na hrade má opäť takmer 30 strán, veľký formát a dvojstrany, ktoré zobrazujú hradný život každý mesiac počas celého roka. Okrem toho sa na úvodnej dvojstrane zoznámite s hlavnými hrdinami knižky a na poslednej nájdete interaktívnu hru. Všímavé deti môžu sledovať množstvo nezvyčajných udalostí, vrtochy počasia aj striedanie dní a nocí či ročných období.
Ako všetky knihy z tejto krásnej série leporel, aj táto podnecuje predstavivosť, rozvíja všímavosť, schopnosť logicky myslieť a hľadať súvislosti a povzbudzuje rozprávačstvo, no predovšetkým prináša zábavu a pútavé spoznávanie.
Detská edícia Stonožka je značka vydavateľského domu Ikar.
Milan Buno, knižný publicista