Obdarujte sa hocičím, čo pozdvihne vašu krásu a tým aj celkový dobrý pocit. Pripravili sme pre vás adventný kalendár, ktorý ulahodí telu aj duši. Jednotlivé "okienka" môžete kombinovať a meniť podľa svojej nálady a preferencií, avšak každý deň spravte niečo pre seba. Inšpirujte sa.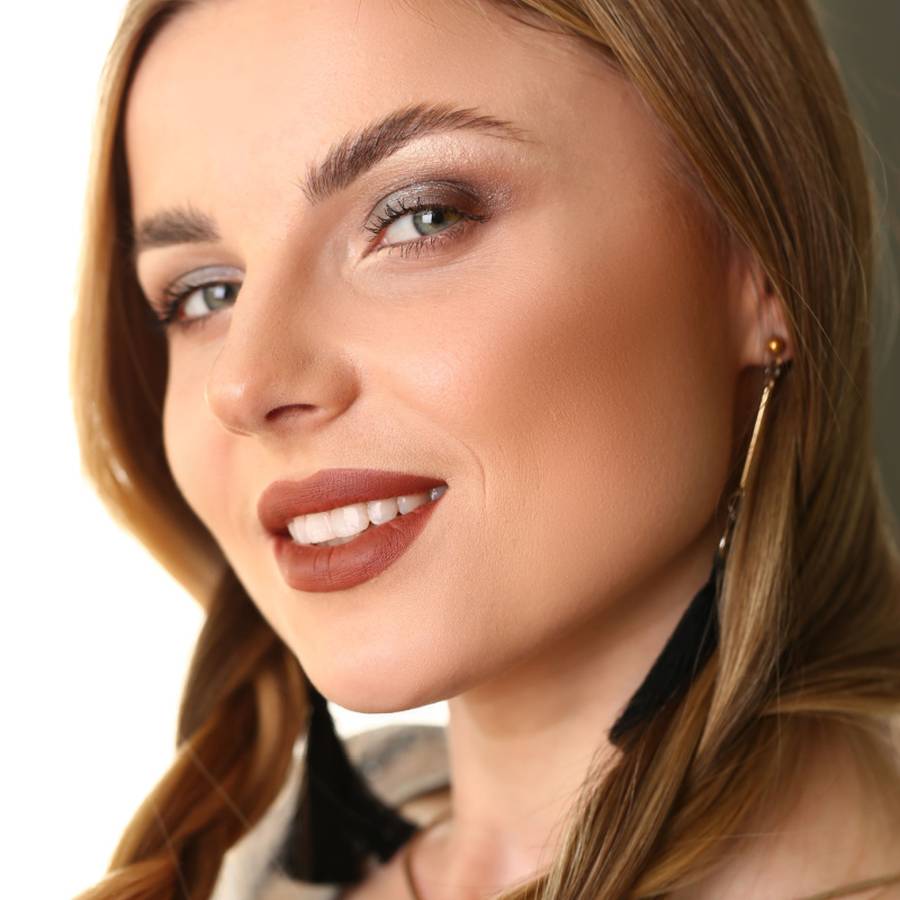 1.12. Dychové cvičenie- prvý adventný deň začneme ľahkým dychovým cvičením, lebo tam, kde je vedomý dych, je aj život. Sadnite si do tureckého sedu, jednu ruku položke na pupok, druhú na srdce a začnite zhlboka dýchať.
2.12. Dnes si z malého okienka namiesto čokolády vylúpnete "pozdrav slnku". Ide o ľahko zapamätateľnú krátku jogovú sekvenciu, ktorú jogíni v Indii cvičia až 108-krát za sebou. Vám na začiatok postačí šesť opakovaní. Návod nájdete na internete.
3.12. Pokojne si zacvičte aj dnes, ale okrem toho si darujte aj masku na vlasy. Čo tak skúsiť vajíčkovú z minulého čísla? Ak sa vám nechce vyrábať, poslúži vám akákoľvek, ktorú máte po ruke.
4.12. Vlasy ste si rozmaznávali včera, dnes prichádza na rad tvár. Skúste našu obľúbenú z banánu a medu. Roztlačte banán, zmiešajte ho s lyžicou medu a s dvoma kvapkami čerstvej citrónovej šťavy. Všetko premiešajte a naneste na tvár. Nechajte pôsobiť desať minút a následne umyte.
5.12. Dnes prichádza na rad výživa vzťahu. Na piaty deň adventu si obaja zaslúžite kvalitný partnerský večer. Veď láska a krása idú ruka v ruke. Ak ste single, dnes je ten správny deň na rande s kamarátkou či sestrou. Láska v akejkoľvek podobe vás rozžiari.
6.12. Mikuláš vám isto niečo nadelil. Ak náhodou nie, potešte ho vy, krásnym make-upom. Môžete si dokonca sama pre seba spraviť skúšku toho vianočného. Hlavné je aby ste sa páčili sama sebe.
7.12. Šport je skvelý na veľa vecí, to vieme všetci. Ale šport v zime vám ešte k tomu krásne sfarbí líca do ružova a rozprúdi krv v žilách. Skúsite si dnes obuť korčule?
8.12. Ako sa vám včera páčilo? Ak ste sa nevyšantili dostatočne, dnes prevetrajte sánky. V prípade, že týmto kratochvíľam počasie nepraje, uvarte si šálku bylinkového čaju a len pár minút pozorujte plynutie sveta okolo seba. Pokoj v duši vás okrášli raketovou rýchlosťou.
9.12. Objednajte sa na strihanie a ak si vlasy farbíte, aj farbenie. Ideálne, ak v tomto čase už termín máte. Krásna budete aj bez toho, ale dovoľte si to.
10.12. Vlasy sú už krásne, tvár poteší kozmetika. Ak si nedávate masáž tváre, teraz je ten správny čas. Verzia kozmetiky v lockdowne je video z internetu, podľa ktorého si masáž spravíte sama. Keď máte dcéru, zapojte aj ju.
11.12. Holíte si nohy alebo používate epilátor? Skúste niektorú zo starých tradičných techník, napríklad depiláciu cukrovou hmotou. Je prírodná a hladké nohy budete mať ešte aj na Štedrý deň. Ak chcete niečo úplne špeciálne, investujte do laserového prístroja a s chĺpkami sa rozlúčite navždy.
12.12. Pedikúra na unavené nohy je dnes to pravé orechové. Na tých svojich máte počas príprav Vianoc už asi čo to odchodené, preto si zaslúžia hýčkanie. Ak si vyberiete suché medicinálne ošetrenie, plány by vám nemal skrížiť ani lockdown.
13.12. To, že otužovanie je zdravé počúvame odmala. Skúsili ste ho niekedy? Začnite tvárou, ktorú budete oplachovať studenou vodou a keď si na ten pocit privyknete, prejdite do sprchy, kde si od nôh hore začnete ochladzovať celé telo. Ak vydržíte dve minúty, pleť a kožu budete mať vypnuté ako po kozmetickom zákroku.
14.12. Peeling odstráni odumreté bunky a rozžiari pleť. Čo viac potrebujete?
15.12. Aplikujte ho na ľubovoľnú časť tela, ktorá potrebuje ošetrenie. Olejový zábal. Nič náročné a pritom veľmi efektívne pri udržiavaní si krásy.
16.12. Wellness si tento rok asi vychutnáte doma, ale veď prečo nie. Zapáľte sviečky, napustite vaňu, zapnite hudbu a relaxujte. Vedeli ste, že existujú aj aromatické bomby do sprchových kútov? Tak žiadne výhovorky, odmeňte sa.
17.12. Chôdza na kameňoch pomasíruje nervové zakončenia na chodidlách a prinesie úľavu celému telu. Vonku je už na túto aktivitu zima, ale chôdzu po kameňoch viete simulovať aj v domácich podmienkach senzomotorickým koberčekom. Relaxácia zaručená, hoci to na začiatku bolí.
18.12. Tancovanie pri obľúbenej hudbe vám zdvihne náladu a vyčarí úsmev na tvári. Zapojte celú rodinu a o radosť nebude núdza.
19.12. Prechádzka rozprúdi krv a navodí príjemné pocity. A presne to, v celom tom strese chceme.
20.12. Vysoko intenzívny tréning. Napríklad tabata. Budete mať čo robiť s hľadaním vlastného dychu, problémy v tej chvíli zmiznú.
21.12. Masáž. Či preferujete masáž šije a či radšej reflexnú masáž nôh je jedno. Darujte si akúkoľvek.
22.12. Nechty dostali v posledných dňoch pri všetkom pečení a upratovaní zabrať. Zbehnite na rýchlu manikúru, možno cestou natrafíte aj na pohár vianočného punču so sebou. Zvianočnieva sa.
23.12. Vlasový styling. Zajtra je deň D…teda vlastne V. Vyfúkajte si vlasy dnes, aby ste sa zajtra ráno prebudili tip top.
24.12. Dnes to vypukne, darujte si kvalitný make-up, alebo ak môžete, zverte sa do rúk profesionálov. Dnes budete za hviezdu. Dnes si to po celom maratóne príprav zaslúžite ešte viac ako inokedy.
Šťastné a veselé milé dámy. Ak sa vám podarilo "vylúpnuť" si všetkých 24 okienok, gratulujeme. Čas a starostlivosť venovaná sebe sa zaručene prejaví na zdraví a kráse.