Kristínu vyhodil prenajímateľ z bytu a následne od nej vymáhal horibilné sumy. Po niekoľkých rokoch a súdnom spore sa karta obrátila. Keďže sa Kristína na súde úspešne ubránila proti vymysleným pohľadávkam, súd jej priznal náhradu trov. Zrazu bývalý prenajímateľ nie je komunikatívny.
Kristína prišla do Bratislavy ešte ako študentka. Najprv bývala na internáte, neskôr si s priateľmi spoločne prenajali byt. Popri škole pracovala. Keď školu skončila, zarábala primerane na to, aby si mohla dopriať viac súkromia. Predsa len, už vyzrela a nepotrebovala rušný študentský životný štýl; práve naopak, rada by doma našla pokoj a oddych.
Našla si preto vlastné bývanie v stavbe s jedným vlastníkom. Vlastník prenajal stavbu inej osobe a tá ďalej prenajímala rôzne bytové a nebytové priestory v budove. Kristína mala dva roky príjemné ubytovanie, sústredila sa na prácu a nemusela riešiť spolubývajúcich, ich excesy či platobné výkyvy. Za všetko si zodpovedala sama.
Prenajímateľ mení nájomné zmluvy
Jedného dňa prišiel prenajímateľ s tým, že od nového roka mení nájomné zmluvy. Od Kristíny žiadal, aby podpísala novú zmluvu. Ak nechce, vraj nemusí, môže odísť. Kristína však nemala dôvod odchádzať a povedala si, že v novej zmluve nevidí zásadný problém. Suma nájmu sa síce zvýšila, ale aj tak bola akceptovateľná. To však nevedela, že išlo zjavne len o prípravu na ďalší krok.
V novej zmluve boli totiž ustanovenia, ktorými sa do istej miery uznávali záväzky za predošlé obdobia. Prenajímateľ o pár mesiacov povedal Kristíne, že treba tieto záväzky vyrovnať, inak jej vypovie podnájom. Kristína rozporovala nedoplatky za služby súvisiace s užívaním bytu – veď predsa všetko vždy platila načas a v plnej výške. Prenajímateľ však trval na svojom, oznámil jej, že započítava svoje vymyslené pohľadávky k jej pohľadávkam, a ak zvyšok nedoplatí, môže ísť.
Žiada ďalšie stovky eur
Kristína pritom platila nájomné dopredu, teda prenajímateľ mal v rukách sumu mesačného nájomného, ktoré ešte nespotrebovala. Popritom musela pri začiatku nájmu zaplatiť aj depozit – zábezpeku, keby niečo poškodila – vo výške mesačného nájmu. Túto sumu ešte musela zvýšiť, keď sa novou zmluvou zdvihlo nájomné. Prenajímateľ jej teda vlastne oznámil, že započítal jej nárok na vrátenie peňazí vo výške dvoch nájmov. A vyžadoval ďalšie stovky eur.
Kristína nevedela okamžite reagovať, pochopila však, že nemá zmysel posielať ďalšie peniaze do bezodnej studne. Kým si rozmyslela, čo spraví, ubehol nejaký čas a keďže nezaplatila nájomné vopred, tak v byte pár dní bývala v podstate zadarmo. Situácia bola taká, že prenajímateľ trval na platbách alebo jej odchode a ona sama si už našla iné bývanie; a tak sa s ťažkým srdcom odsťahovala. O svojich peniazoch vo výške dvoch nájmov začala uvažovať ako o dani za vlastnú hlúposť a časom to pustila z hlavy.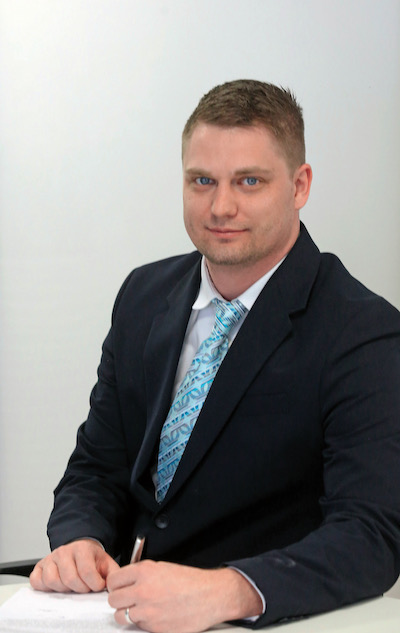 Súdny spor
O rok neskôr jej došiel platobný rozkaz. Vydanie platobného rozkazu je zjednodušené súdne konanie, v ktorom súd len na základe tvrdení žalobcu vydá rozhodnutie, ktorým zaviaže žalovaného na zaplatenie požadovanej sumy. Kristína vyhľadala advokáta, ktorý po naštudovaní veci podal voči platobnému rozkazu odpor. Platobný rozkaz sa po podanom odpore zo zákona ruší a súd ďalej pokračuje klasickým konaním.
V odpore Kristína zastúpená advokátom namietala, že ani prvá, ani druhá zmluva o podnájme nie sú platné. Odvolávajú sa totiž na zákon o nájme nebytových priestorov, pritom Kristína užívala byt v bytovom dome, a aj to len krátkodobo. Zmluvy preto mali byť uzatvorené podľa zákona o krátkodobom nájme bytu, ktorý má detailnejšie pravidlá a poskytuje aj väčšiu ochranu (pod)nájomcom. Ak by aj zmluvy ako celok boli platné, potom sú neplatné minimálne jednotlivé ustanovenia, ktoré sú v rozpore s týmto zákonom.
Väčšina žalovanej sumy pozostávala z nároku na úhradu za plnenia poskytované s užívaním bytu, pritom v prvej zmluve úplne chýbala dohoda povinnosti platiť tieto plnenia a o spôsobe ich výpočtu. Tri roky Kristína platila v zmysle zmluvy jednu sumu, o ktorej boli obe strany dohodnuté, že zahŕňa nájom aj služby, a zrazu, spätne si prenajímateľ zmyslel, že služby vyúčtuje navyše. Preto jej dal podpísať druhú zmluvu, ktorá takýto záväzok obsahovala, a dokonca ho nepriamo reflektovala aj na uplynulé obdobie.
Žalobca si uplatnil aj nárok na úrok z omeškania, pritom pri omeškaní s platením nájomného zákon takýto úrok nepriznáva (len poplatok za omeškanie, v inej, menšej výške). Taktiež si uplatnil nárok na zaplatenie paušálnych nákladov spojených s uplatnením pohľadávky vo výške 40 eur. To je však nárok, ktorý priznáva len Obchodný zákonník v podnikateľských vzťahoch.
Na pojednávaní došlo medzi stranami k podrobnejšej konfrontácii. Kristínin advokát tvrdil, že prenajímateľ jej nikdy nevrátil zložený depozit, pričom prenajímateľ to nepoprel. Keďže podľa zákona platí, že ak tvrdenie jednej strany druhá strana nepoprie a nevyvráti, má sa za to, že skutočnosť je nesporná. Predložené vyúčtovania boli zmätočné – niekde uvádzali, že v byte bývali dve osoby, niekde že len jedna. Ďalej nebolo zrejmé, prečo sa niečo účtuje podľa podlahovej plochy, niečo podľa meračov a niečo podľa osôb, keď medzi stranami nebola žiadna dohoda o spôsobe rozpočítavania. To, že byt nemal vlastný merač ani na vodu, ani na elektrinu, a teda sa rozpočítalo odhadom, bola už len čerešnička na torte.
Prenajímateľ si zmluvy postavil tak, že prípadné nedoplatky z vyúčtovaní si uplatní voči Kristíne ako škodu. Zámerne do zmluvy nedal bežné ustanovenia, že strany si navzájom uhradia prípadné nedoplatky/preplatky. Pretože ak by vyšiel preplatok, nechcel vracať Kristíne peniaze.
Súd rozhodol spravodlivo
Časť uplatňovaného nároku prenajímateľovi priznal – lebo Kristína bývala ku koncu v byte bez platenia a niektoré položky vyúčtovania nepopierala. Vo väčšej časti však žalobu zamietol; keďže veľa z nárokov bolo neoprávnených a navyše prenajímateľ nevrátil Kristíne zložený depozit, na čo mala nárok. Vzhľadom na pomerný úspech vo veci priznal Kristíne nárok na náhradu trov právneho zastúpenia.
Prenajímateľ sa odvolal, ale s odvolaním bol neúspešný; krajský súd rozsudok potvrdil, a teda sa stal právoplatným. Dodnes ale prenajímateľ nenahradil Kristíne trovy právneho zastúpenia, ktoré musela na svoju obranu vynaložiť. Kristína preto podala návrh na exekúciu. Prenajímateľ, ktorý predtým Kristínu atakoval na týždennej báze, sa zrazu neozýva, nereaguje na telefóny, ani písomnosti. Azda zistil, ako sa Kristína cítila dva roky, počas ktorých od nej vymáhal peniaze.