Obe dámy sú vyznávačky zdravého životného štýlu. Vyvážená strava a aktívny pohyb patria medzi ich každodenné "must do" záležitosti. Aj vďaka tomu stále fantasticky vyzerajú. Ktoré ďalšie hviezdy si potrpia na zdravé telo v zdravom duchu?
Ariana Grande
Podľa jej osobného trénera Harleyho Pasternaka, Grande uprednostňuje tréningy spodnej časti tela, ktoré môže robiť kdekoľvek. Pozostávajú totiž len z dvoch náročných pohybov. Spevácka hviezda sa tak zameriava na spodnú časť tela (výpady, drepy a ťahy bokmi), ktoré najviac potrebuje na svojich turné. Ariana tvrdí, že je ľahké ich začleniť do každodennej rutiny.
Jennifer Lopez
Jennifer Lopez vyzerá na svoj vek skutočne neuveriteľné. Speváčka si aj po päťdesiatke drží závideniahodnú postavu a ešte k tomu žiarivý úsmev. Jedným zo spôsobov, ako zostať mladá, je vynechať pitie, fajčenie alebo kofeín. Áno, je to istá obeta, keďže odstránila takmer všetko, čo by si mohlo vybrať daň na jej zdraví, ale výsledky sa vyplatili. Ak hľadáte zmenu v novom roku, inšpirujte sa práve ňou. Január je skvelý čas vynechať alkohol alebo sa konečne zbaviť fajčenia raz a navždy. Je pravdepodobné, že budete lepšie spať, vyzerať lepšie a pomôžete si odvrátiť vrásky.
Daniela Peštová
Daniela Peštová nedá na biopotraviny dopustiť. Jediným problémom, ktorý ju ohľadom nich trápi je skutočnosť, že naša ponuka sa nemôže rovnať tej v New Yorku. "Našej rodine varím len ja, Paľa by som do kuchyne nedostala. Každý deň pripravujem teplú večeru, no aj v Prahe mám trochu problém zohnať biopotraviny, na ktoré som bola zvyknutá v New Yorku. Najradšej mám taliansku kuchyňu, čínu a ľahké jedlá, ktoré sú za chvíľu hotové. A najmä zdravé. Žiadne "vepřo – knedlo" sa u nás nevarí," vyjadrila sa krásna modelka.
Slávka Halčáková
Herečka je svojím vzťahom k ekologicky nezávadným produktom známa už roky. Jednoznačne sa o nej dá povedať, že žije zdravo. Stravuje sa výhradne makrobioticky a na biopotraviny je už pomaly naslovovzatá odborníčka. Podľa nej je jediným problémom ich cena. "Dostupnosť je už oveľa lepšia než v minulosti, v každom väčšom meste na Slovensku viete nájsť obchodík s biopotravinami, ale nie každý si ich môže dovoliť."
Viki Ráková
Herečka je s biopotravinami veľká kamarátka. Nielenže jej robí radosť, že sú mimoriadne zdravé, ale ešte k tomu jej iajchutia. Kupuje si rôzne klíčky, hnedý cukor, prírodné šťavy či zdravé sladkosti. Dokonca mala aj rôzne zdravotné problémy a po zdravšom stravovaní sa jej stav výrazne zlepšil.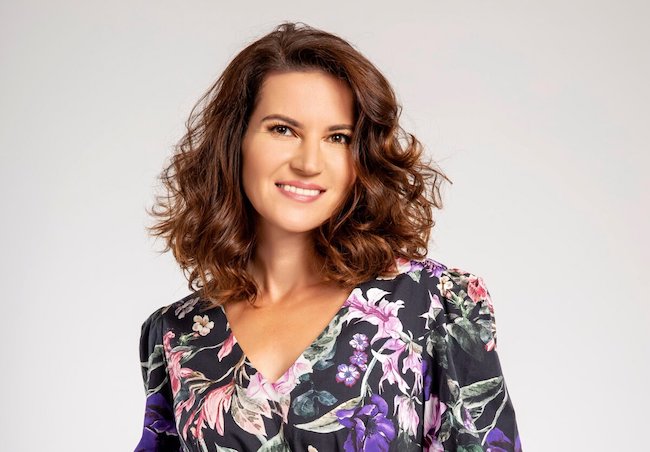 Zuzana Vačková
Blondínka už roky vstáva ráno pred šiestou hodinou, aby si niečo najprv prečítala a potom išla zabehať. Veľa spí, pije veľa vody, nefajčí, zdravo je a často športuje. Dokonca nepije ani alkohol, ktorý jej už do tohto životného štýlu nejako nesedí. Zároveň je to aj jej trik na jasnú pleť bez vrások.