Boho, ale ak chcete bohémsky štýl, je vizuálnym a dekoračným odkazom na šesťdesiate roky a snovú éru hippies. Ak sa pýtate, či niečo také môže ladiť s vianocami, odpoveďou je nepriestrelné áno! Veď sa len na tú krásu pozrite!
Je absolútne slobodný, uvoľnený a originálny. Nájdete v ňom pestrú zmes indiánskych, exotických prvkov, spolu s vidiekom, retrom, starožitnosťami i absolútne minimalis- tickým nábytkom. Vždy ho preferovali výstrední umelci, vďaka ktorým nikdy nevymizol a dodnes patrí medzi aktuálne trendové štýly bývania. Mimoriadne obľúbený je so škandinávskymi prvkami. V štýle škandinávskeho boho sa tak mieša strohosť severu a snovosť exotiky. V správnom boho interiéri by malo byť niečo s exotickou, či ľudovou vzorkou, niečo z nahrubo opracovaného dreva, kožušiny a kože, fligránske exotické lucerny, baldachýny alebo aspoň textilné naberané závesy, hrubé tkané bavlnené koberce… A to všetko v čo možno najneutrálnejších farbách – v čierno-bielo-béžovej kombinácii. Veľmi vyhľadávané sú háčkované a pletené prvky, teda ručné práce majú do bo-ho štýlu dvere otvorené.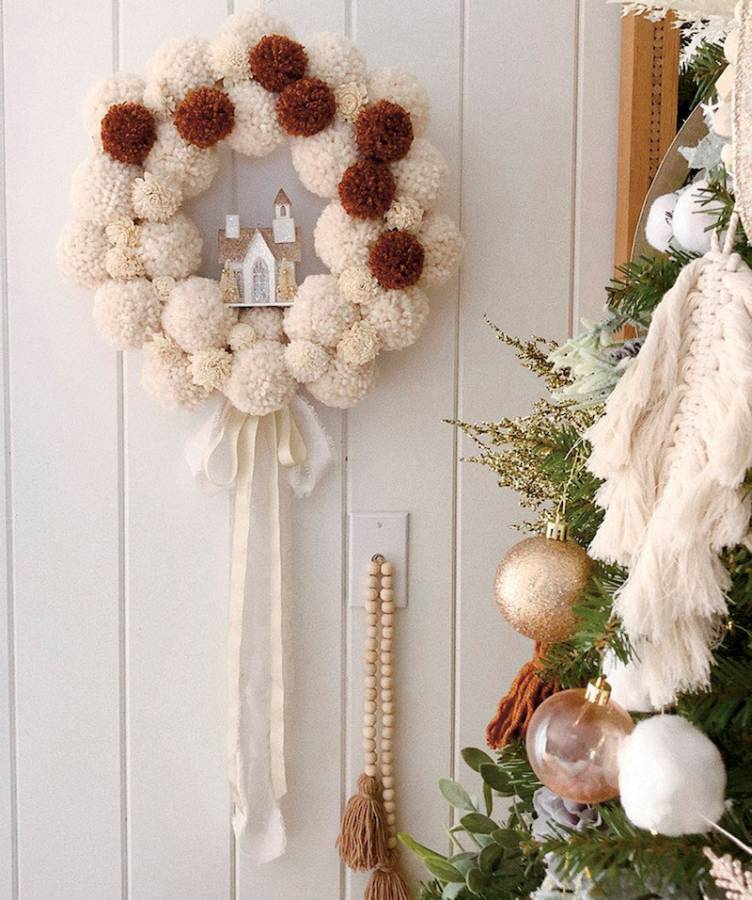 Tradičný vianočný stromček nie je to, po čom by práve vyznávať boho štýlu siahol. Bez zapojenia šikovných rúk, fantázie a citu by to nešlo. Žiadne trblietky, žiadne výrazné svetlá, len jemnosť a strohosť neutrálnych farieb, ktoré ale v kontrastne so zelenou čečinou vytvoria mimoriadne hrejivý efekt. Ku správnej vianočnej boho atmosfére patria uzlíky, strapce, brmbolce. Vianočné ozdoby si môžete doma vyrobiť ako macramé, prípadne rozoberte na menšie časti indiánske "lapače snov". Pravdepodobne si väčšinu dekorácií budete musieť vyrobiť sami, o to väčšiu budete mať radosť. Brmbolce sú v tomto prípade vždy dobrý nápad. Pripomínajú snehové gule, pôsobia hebko a dajú sa vyrobiť v rôznych veľkostiach z priadze podľa výberu a vašich možností.