Televízia ta3 to poriadne roztočila na vianočnom večierku v hoteli DoubleTree by Hilton v Bratislave uplynulý piatok. Známe tváre televízie sa nahodili do gala a ukázali, že vedia nielen poriadne pracovať, ale sa aj zabávať. V galérii uvidíte, že vianočnými outfitmy sa to na párty len tak hemžilo. 
"Cieľom bolo uvoľniť sa, zabaviť a potešiť všetkých. Som rád, že ma Televízia ta3 prijala medzi seba, je to skvelý, pracovitý tím a vie sa aj naozaj výborne zabávať."

Generálny riaditeľ Ján Svoboda
Manažment televízie zobral prípravu programu do vlastných rúk, čoho výsledkom bol generálny riaditeľ v prezlečení za Mikuláša, jeho kolegyne Zuzana Martináková a Oľga Dúbravská zatancovali rumbu a tango. Pridala sa aj moderátorka relácie Raňajky Nikoleta Detáriová, ktorá zaspievala vianočnú pesničku a roztancovala celú ta3. V programe nechýbali ani viaceré dokrútky, najviac zafungoval "starý trik" s héliom, ktorého sa niektoré tváre ta3 poriadne nadýchali, výsledok si môžete pozrieť vo videu.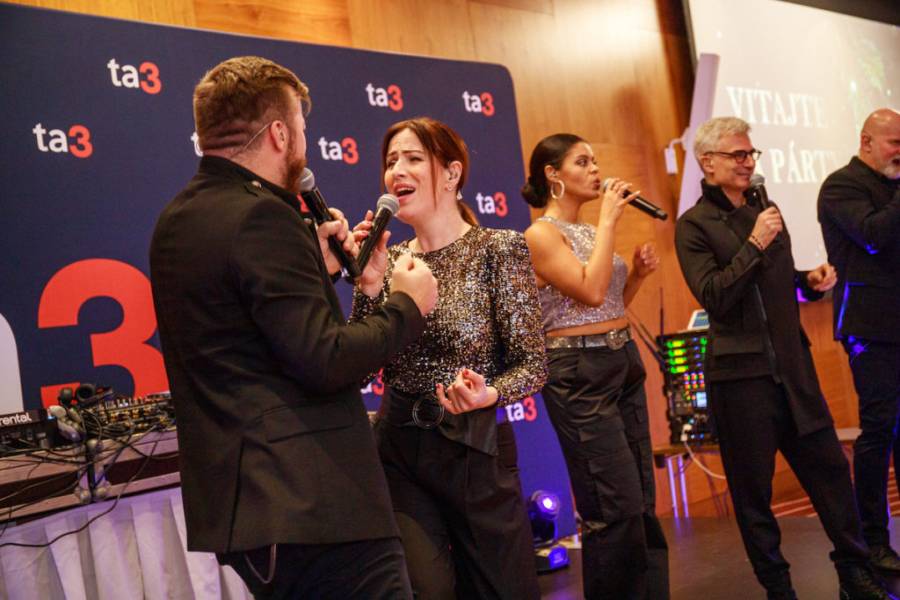 Skvelú atmosféru urobila aj skupina Fragile, DJ FLYMASTER– Peter Zemančík a napokon všetci kolegovia spravodajskej televízie.