Filip je rodák z Bratislavy. Má len tridsať rokov a už precestoval hodný kus sveta. U nás vyštudoval hotelierstvo a potom pracoval a stážoval v najlepších reštauráciách na zemeguli. Zažil a okúsil nejedno gastronomické dobrodružstvo na vlastnej koži či lepšie povedané – na vlastnom jazyku. Spomínaný žralok je len začiatok.
Keď to Filip zrátal, vyšlo mu, že za desať rokov navštívil deväťdesiatpäť krajín. Do povestnej stovky mu chýba už len pätica. Na jeho zozname jeLatinská Amerika, vrátane Patagónie. Pracoval v Čile, v Peru, prešiel Brazíliu, celú pacifickú zónu – od Nikaraguy, Kuby až po severné pobrežie Kalifornie. A na americkom kontinente bol aj na juhu Kanady. Navštívil chladné Grónsko, ale aj horúcu Afriku, konkrétne sever – Maroko a Egypt. A v Afrike sa dostal aj do Mauritánie, Nigérie a Juhoafrickej republiky. Západnú Európu "pobehal" celú, a pôsobil aj v Ázii. "Som človek, ktorý má rád zahraničnú kultúru aj ľudí, čo si cenia svoju históriu aj svoje remeselnícke prvky. Pri výbere krajiny je pre mňa dôležitý komplexný pohľad, nezohľadňujem len reštauráciu. Vyberám si krajinu, ktorá sa mi páči, ktorú by som chcel navštíviť. No a, samozrejme, spomínaná kultúra hrá veľkú rolu pri výbere destinácie," vysvetľuje Filip.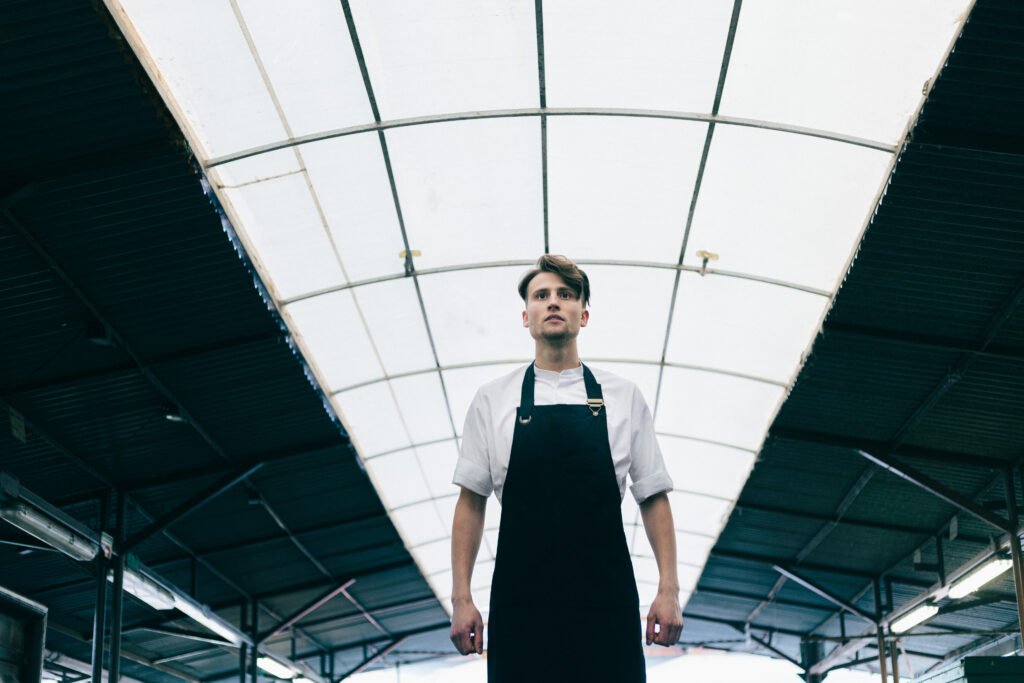 V Čile majú špajzu v pralese
Najväčší dojem na neho urobilo Čile. Vraví, že to bola jeho životná stáž. Pracoval v jednej z najlepších reštaurácií planéty, v najlepšej reštaurácii celej Ameriky, teda Južnej i Severnej. "Bolo to v Santiagu, v hlavnom meste Čile. A hoci to bolo priamo v hlavnom meste, pre suroviny sme chodievali do pralesa. Tam som sa zmenil na bio človeka. Na človeka, ktorý dokáže využiť veci z prírody – navarí z nich jedlo. Varili sme zo surovín v blízkej prírode, z rôznych korienkov, neznámych plodov, bylín, kvetov, listov, aj z kôry stromov a dopĺňal som to surovinami od lokálnych farmárov. Varili sme jedlá inšpirované nadmorskou výškou. Najzaujímavejšia bola príprava piranhas. To je jedlo zo známej zubatej ryby pirane. Piekli sme ju na kladách dreva a potom sme z nej urobili tatarák," vysvetľuje scestovaný mladý hotelier.
Do Grónska už len raz
Veľmi zaujímavé pre Filipa bolo aj Grónsko. Vraví, že je to krajina, do ktorej by sa ešte raz vrátil. "Ale len raz, lebo je tam strašná zima a ja som teplomilný človek. Práve v Grónsku sme robili slaninu zo žraloka. Domáci ju robia tak, že mäso nasolia – dávajú do neho strašne veľa soli, a potom ho nechávajú v drevených nádobách sušiť. Nakoniec ho údia, asi pri teplote štyridsať stupňov. Môžem povedať, že slanina zo žraloka chutí fakt skvelo!" ohúril nás Filip skúsenosťou. Samozrejme, okrem jedla "okúsil" aj ľudí. Ako žijú, ako sa správajú. Veľmi otvorených a usmievavých stretol v Izraeli. "Nie sú dvojtvárni – človeka za chrbtom neohovárajú a sú veľmi otvorení. Baví ich remeslo, práca, ktorú robia. A všeobecne v zahraničí som si všimol, že človek tam nerobí robotu, ak ho nebaví. Teda, nechodí do roboty len preto, že musí platiť hypotéku a šeky. Oni chodia do práce preto, že ich to baví. Ľudia si viac užívajú život, viac ako my. A využívajú život podľa svojich potrieb," opisuje Filip.
Kohútik jarabý, máš pekný hrebienok
Aj v Izraeli okúsil gastronomickú špecialitu – čipsy z kohutích hrebeňov. "Bol som pozvaný na jednu veľkú oslavu – Bar micvu, na ktorej bolo sedemstopäťdesiat Židov. Je to akt, na ktorom trinásťročného židovského chlapca prijímajú za plnoprávneho člena náboženskej obce. Tancovali židovský tanec a konzumovali rôzne chutné jedlá. Až na druhý deň som sa dozvedel, že jedno z nich boli čipsy z kohutích hrebienkov. Z tých červených hrebeňov, ktoré majú kohúty na hlavách. Vyprážajú ich, boli geniálne. Teraz také čipsy bežne servírujem na privátnych degustáciách. Je to perfektná vec," prezradil Filip.
Príprava kohutích čipsov je trocha komplikovaná aj zdĺhavá. Vyčleňte si na ňu takmer celý deň.Najskôr sa hrebienky uvaria vo vode. Podobne, ako keby ste pripravovali vývar. Filip do nej dáva aj zeleninu a bobkový list, aby mali čipsy príjemnejšiu chuť a vôňu a výsledný produkt mal korenistú chuť. Keď sa hrebienky povaria asi 25 minút, dajú sa do rúry zapiecť na 180 stupňov. Po upečení sa nechajú päť až šesť hodín odstáť. Až potom sa vyprážajú v slnečnicovom oleji. Kohutie hrebene kúpite aj u nás. "Majú ich špecializovaní hydinári, tí, čo majú farmy na hydinu. Keď som prvýkrát zavolal farmárovi, či by mi to vedel odrezať, najprv sa čudoval, že na čo to chcem použiť. Teraz už kohutie hrebene bežne zoženiem. Sú viac-menej rok na trhu," oboznamuje nás mladý muž, ktorý nemá problémy s netradičnými jedlami.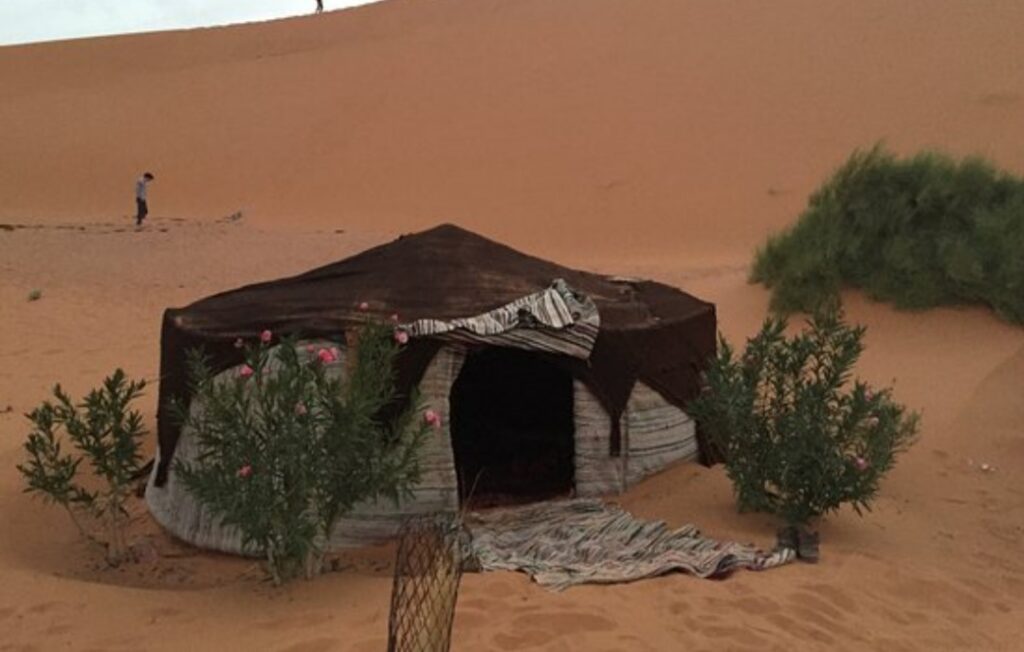 Posvätné ťavy a ich oči
Skutočnou bombou pre Filipa však bolo, keď v púšti medzi nomádmi ochutnal ťavie oči. V Saudskej Arábii sa dostal do kmeňa Rashaida, čo sú etnickí beduínski Arabi pochádzajúci z oblasti Hejaz. Rashaidovia žijú v izolovaných komunitách a málo sa stýkajú s ľuďmi z iných kmeňov. Ženy z kmeňa nosia čierno-červené vzorované šaty a ich burky sú vyšívané striebornou niťou a korálikmi. Nomádi žijú v stanoch z kozej kože a chovajú kozy a ovce. "Mal som možnosť byť u nich v stane, čo je posvätné tajomstvo. A tam som jedol aj posvätný dar – ťavie oči. Bolo to to najhoršie, čo som doteraz jedol!. Oči boli totiž surové… Neskôr som ich jedol varené v Izraeli a veľmi mi chutili. Bolo to veľmi príjemné. Ale za surova… keď som ich rozhryzol vo vnútri bola akási šťava, želatína a niečo tvrdé… Ale, musel som ich v púšti zjesť, bol som hosť a bola by urážka, ak by som ich nezjedol a nebodaj vypľul, alebo odmietol," opisuje Filip pre Európana priam neuveriteľnú gastronomickú skúsenosť.
Beduínom priniesol štrúdľu
Do púšte išiel vopred poučený kamarátom. Vedel, že je to posvätný rituál, vedel, ako sa má správať. Bez kamaráta by sa k tej kultúre, k púštnym nomádom, ani nedostal. Do stanu ho zobrali len vďaka priateľovi, ktorý sa tejto kultúre venuje. "Priniesol som im tvarohovú štrúdľu, ktorú som upiekol v Nazarete na súkromnej degustácii. Oni zase piekli mäso v zemi, prikryté palmovými listami a zasypané pieskom. Sú to veľmi príjemní ľudia, ale človek si musí dávať pozor, čo povie," podotýka Filip. Nemohli sme Filipovi nepoložiť nakoniec tradičnú otázku – čo mu dalo cestovanie, pôsobenie v rôznych reštauráciách sveta? "Pred tým, ako som začal cestovať, myslel som si, že mám vlastnú cestu, viem, čo robiť, mám svoj rukopis i filozofiu týkajúcu sa gastronómie. No zistil som, že sa dokážem ešte formovať, môžem sa postupne vylepšovať. Cestovanie je pre mňa forma, ako sa ,orezávať', vylepšovať. Vnímam ho veľmi pozitívne a každému mladému človeku vždy hovorím, aby išiel niekam do zahraničia. Aby videl svet, to ho mentálne a fyzicky posunie ďalej," uzatvára Filip.
VIERA MAŠLEJOVÁ
Foto: archív F. O.