Už len tri krát sa vyspíme a zobudíme sa do sviatočného dňa. Kde ho strávia Eva Pavlíková, Mária Čírová či Peter Batthyany?
Eva Pavlíková: Sviatky strávime prvý krát u dcéry v Prahe
Vianoce sú moje najobľúbenejšie sviatky od detstva. Pre mňa sú to sviatky o rodine, blízkosti blízkych, o spomienkach, empatii, ľudskosti, spolupatričnosti. Na množstvo darčekov sa rýchlo zabudne, avšak v srdci zostáva tá krásna sviatočná atmosféra. Láska, to puto, ktoré nás spája. Ideálne by bolo, keby táto atmosféra bola medzi ľuďmi po celý rok, a keby sa nielen na Vianoce pomáhalo tým, ktorí to potrebujú. Keby to dobro, láska, človečina bola medzi ľuďmi po celý rok. No to by sa asi stratila tá výnimočnosť týchto sviatkov. Prajem všetkým ľuďom dobrej vôle blízkosť blízkych, lásku, pokoj na duši aj v srdci. A nech tá atmosféra týchto čarovných sviatkov ostane navždy v ich srdci. My s manželom budeme po prvýkrát tráviť sviatky u dcéry v Prahe, všetci spolu, na čo sa veľmi teším. Krásne a požehnané sviatky prajem zo srdca všetkým čitateľom.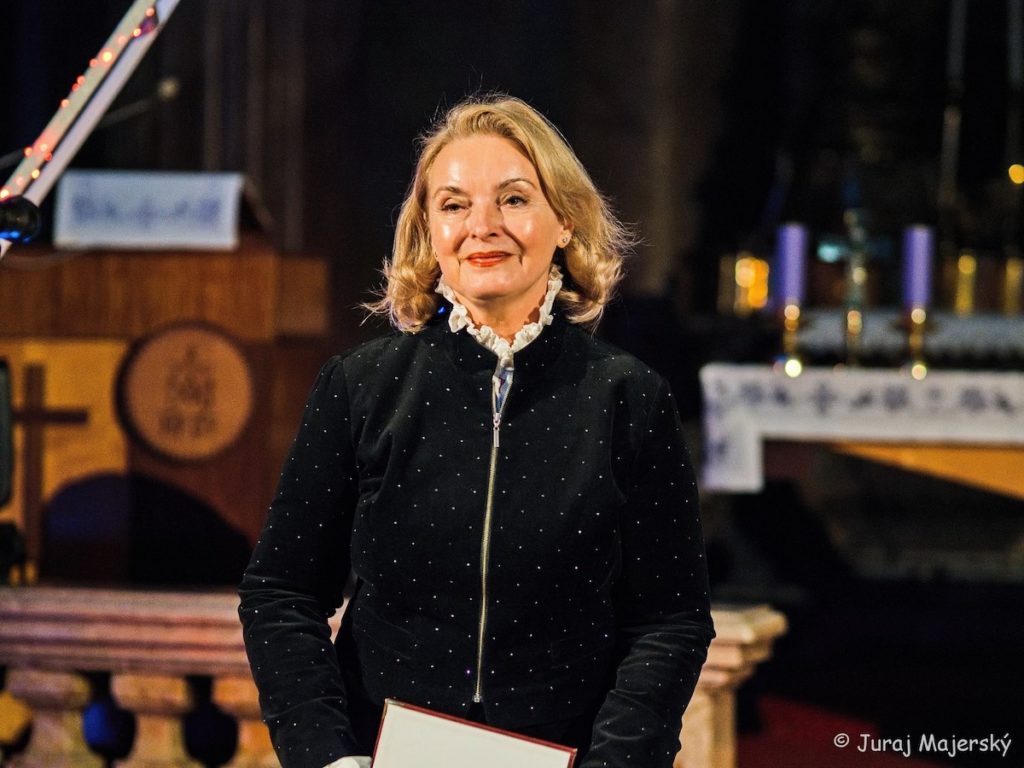 Peter Batthyany: Pod stromčekom budem aj s mojou Džidžinkou
Tento rok sa veľmi teším na Vianoce, nakoľko budem s mojimi najbližšími a ľuďmi, ktorých milujem či s mojím psíkom Džidžinkou. Prajem vám krásne a pokojné Vianoce. Nech nikto z vás nie je sám. Pretože Vianoce sú o láske, dobrom slove a porozumení. Želám preto všetkým čitateľom zdravie, šťastie a lásku v kruhu tých, ktorí vás majú úprimne radi.
Mária Čírová: My sme úplne vianočná rodina
Vianoce sú u nás doma každý rok špeciálnym sviatkom. Začína to prípravou adventu, nejde nám len o vyzdobenie domu a rozvešanie svetielok, ale aby sme boli aj vnútorne vyzdobení. Duchovnejšie. Príchod Pána Ježiša symbolizuje aj nám ľuďom stíšenie, aby sme sa aj my aspoň raz do roka pohrúžili do seba a zamysleli sa nad sebou a nad svojim životom. Či kráčame dobrou cestou a kam ňou vlastne mierime. Ja mám každý rok Vianočné turné, kde ľuďom prinášame koledy a keď toto turné dokončíme, stretneme sa v pokoji 23. decembra doma, s našimi tromi deťmi, Hugom (13), Zoe (9) a Ruben (2,5). Na tento moment sa nesmierne tešíme, zabalíme sa do deky a budeme sledovať vianočné rozprávky. Tie musia byť, najmä tie československé. A potom už nastane vytúžený sviatočný pokoj..