V krásnom novom priestore Štúdia A2, ktoré patrí pod divadlo ASTORKA Korzo ´90 predvedie monodrámu Jeden nemecký život fantastická Zita Furková. Príbeh jednej zo stenografiek na sekretariáte Josepha Goebbelsa, Brunhilde Pomselovej spôsobuje u divákov zimomriavky. 
Dievča vykonávalo svoju prácu, veď možností veľa nebolo, ale o koncentračných táboroch vraj netušila. Vedela, že existujú, že do nich posielajú ľudí na prevýchovu, ale o hrôzach, ktoré sa tam odohrávali sa dozvedela až po skončení vojny. Vinu však necítila, prečo by vraj mala?
Brunhilde zaujímali dobre situovaní muži, atraktívna práca, pekné šaty, dobrý zárobok. Nestarala sa o vývoj v spoločnosti, pri voľbách volila to, čo všetci, prípadne podľa toho, aké farby na volebných plagátoch sa jej páčili, nevidela, kam sa rúti jej krajina. Vojna vo svete ju zaujala, ale videla v nej príjemnú možnosť dostávať módne darčeky od kolegov v Paríži. Ako píše autor, britský dramatik, Christopher Hampton, "z materiálu o Brunhilde vyžarovala hlavne obrovská ľahostajnosť voči všetkému, čo sa dialo v jej najbližšom okolí. Patrí k voličskej základni, dobre nám známej aj zo súčasnosti: tvoria ju ľudia, ktorí slepo dôverujú autoritám." Predstaviteľka Brunhilde Zita Furková: Chcem sa vyjadriť k dianiu vo svete. Na tomto predstavení si človek uvedomí, že všetko sa opakuje a človek je nepoučiteľný. Takýchto sekretárok je veľmi veľa medzi nami. Aj vo svete. To ma zaväzuje, keď si uvedomím bezmocnosť človeka voči mocným." Tak, ako žila Brunhilde vo vtedajšej dobe, žijeme teraz aj my. Niektorí nechcú vidieť, čo sa deje okolo, nezaujíma ich to a práve tým sme samy sebe nebezpeční. Ľahostajnosť zabíja, pozor na ňu.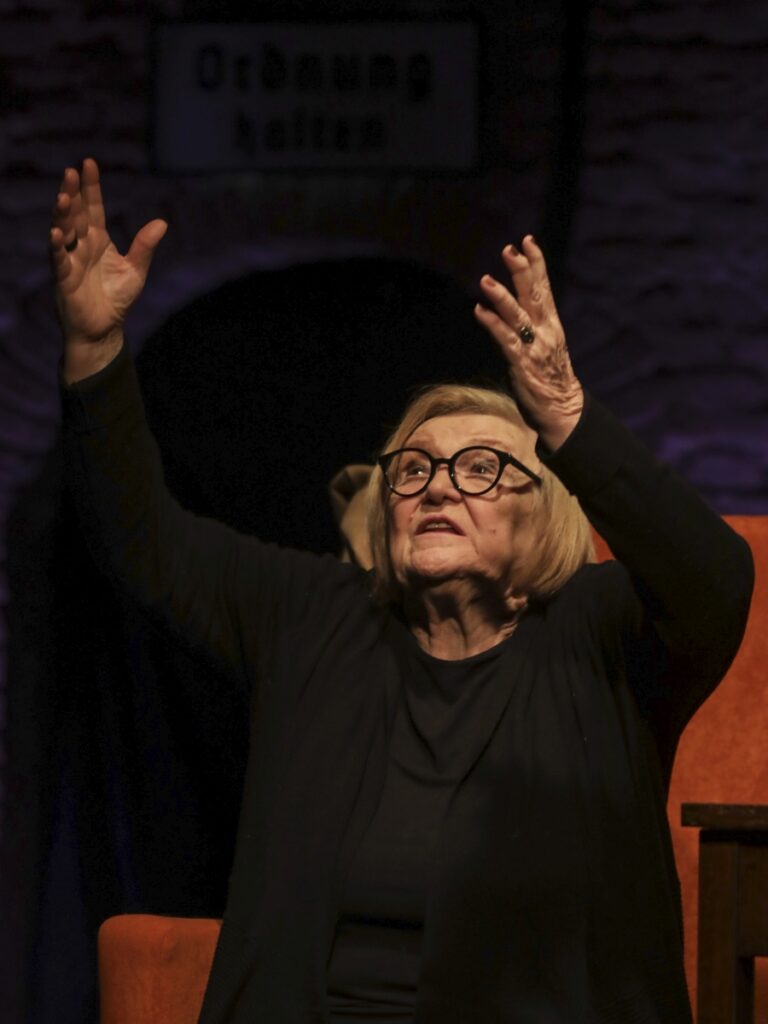 Hru je najbližšie možné vidieť v nedeľu, 16. 4. o 19:00.