Katka Kuniková má úžasný  zmysel pre príbeh a obdivuhodné nadanie a srdcia čitateľov aj čitateliek si získala už prvým románom Zákon príťažlivosti. Zaslúžene bola nominovaná ako debutantka roku 2020. 
Dodalo jej to odvahu rozvíjať a šperkovať príbehy, ktoré takmer tri roky skladovala v počítači a v duši. Preto sa v druhom románe Láska dvoch svetov inšpirovala aj exotickou krajinou, kde istý čas žila. Ako sama hovorí, inšpiráciu nachádza všade, kde sa pozrie, a vo všetkých ľuďoch, ktorých stretáva.
"Moje najmilovanejšie okolie tvorí esencia testosterónu. Manžel, dvaja synovia, brat. K tomu práca manažérky v pánskom kolektíve. Zápletky sú tu hustejšie ako pavučina. Dennodenne zažívam skvelé a fascinujúce námety z mužského sveta na romány pre ženy. Život je veľmi inšpiratívny spojenec a obdivujem túto jeho iskrivosť a sviežosť. Mám rada poznávanie neznámeho v šírom svete, mám rada knihy, kávu, koláčik a svet sa vtedy približuje k dokonalosti."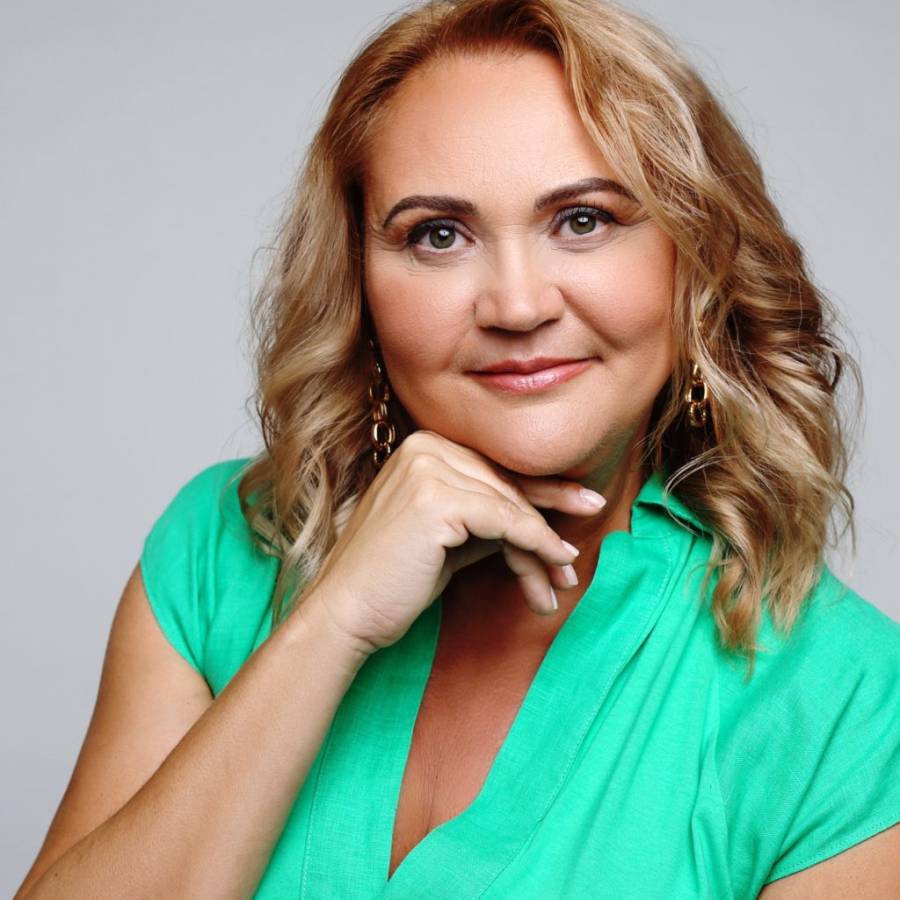 Láska je ako karamel
Sladká, horúca a rovnako krehká. Neodolateľná. Alica, majiteľka vychýrenej cukrárne Amélia, by o tom vedela písať celé romány. Jedného dňa sa pod markízu pred jej cukrárňou skryje pred prudkým lejakom záhadný mladík. Rovnakú smršť v ňom zanechá aj pohľad na očarujúcu Alicu. Mladý Max dokáže odolať pokušeniu na sladké dobroty, nie však Alici. Lenže zrelá Alica má za sebou pestrú minulosť, zatiaľ čo Maxa čaká bohatá budúcnosť. Ich svety sa stretnú, zaiskria, trochu popália seba aj tých, čo milujú a ako ďalej? Čítajte. Budete sa smiať, aj vám bude trochu smutno, aj budete mať chuť na zákusky. Taká je to kniha.
Lásky z karamelu sú tretím románom Kataríny Kunikovej.