Vianoce nie sú len o hmotných veciach. Tie najlepšie darčeky môžu byť úplne zadarmo. Verí tomu aj Melinda Burdanová, výkonná riaditeľka Poštovej banky.
Čo pre vás znamenajú Vianoce?
Pre mňa sú Vianoce o emócií založenej na pohode. Je to čas strávený s rodinou, štedrá večera, vôňa perníkov aj kapustnice a veľa smiechu. Snažíme sa dodržiavať tradície, stretávame sa s rodinou a hlavne sa venujeme sami sebe. S dcérou pozeráme vianočné filmy a všetko je také príjemne spomalené.
Vypínate v tomto čase úplne hlavu a pracovné povinnosti?
Snažím sa prácu minimalizovať a riešiť len nevyhnutné veci. Aspoň počas vianočných sviatkov. Kvôli práci netrávim s rodinou toľko času, koľko by som chcela, preto sa snažím voľno využiť čo najlepšie, nachvíľu sa zastaviť a dopriať si pokoj. Takéto momenty pre mňa nie sú len spôsobom ako vypnúť, ale aj cestou k tomu, aby sme sa v práci dokázali opäť naplno naštartovať a začať rok s čerstvými myšlienkami a vyvetranou hlavou.
Ako vy riešite počas Vianoc darčeky? Doprajete blízkym bohatého Ježiška?
Vianoce by nemali byť len o darčekoch. Počas môjho detstva sa bežne toľko vecí nekupovalo, aj na oblečenie či knihu sme si museli počkať. Nedostávali sme veci len tak. Dnes nakupujeme priebežne počas roka to, čo potrebujeme, po čom túžime a preto majú mnohí z nás taký problém pod stromček niečo vybrať. Samozrejme, že si darčeky dávame aj my, no toto obdobie je u nás hlavne o spoločne strávenom čase. To je to, čo má pre väčšinu ľudí skutočnú hodnotu.
Píšete s dcérou ešte stále Ježiškovi?
Je to naša tradícia a u nás k Vianociam jednoznačne patrí. Každý rok napíšeme list a pošleme priamo Ježiškovi. A s napätím očakávame, či sa nám ozve. Pre dcéru je to vždy veľká udalosť a list aj niekoľkokrát prepisujeme, aby mala istotu, že na niečo nezabudla. Snažím sa, aby darčekov bolo tak akurát a písanie listu je pre mňa možnosť vysvetliť jej, že najväčší vianočný dar už vlastne máme. Sme to my ako rodina. Že sme zdraví, môžeme slušne žiť, máme sa radi a nemusíme sa ničoho báť. Darčeky sú vlastne už len taká čerešnička na torte.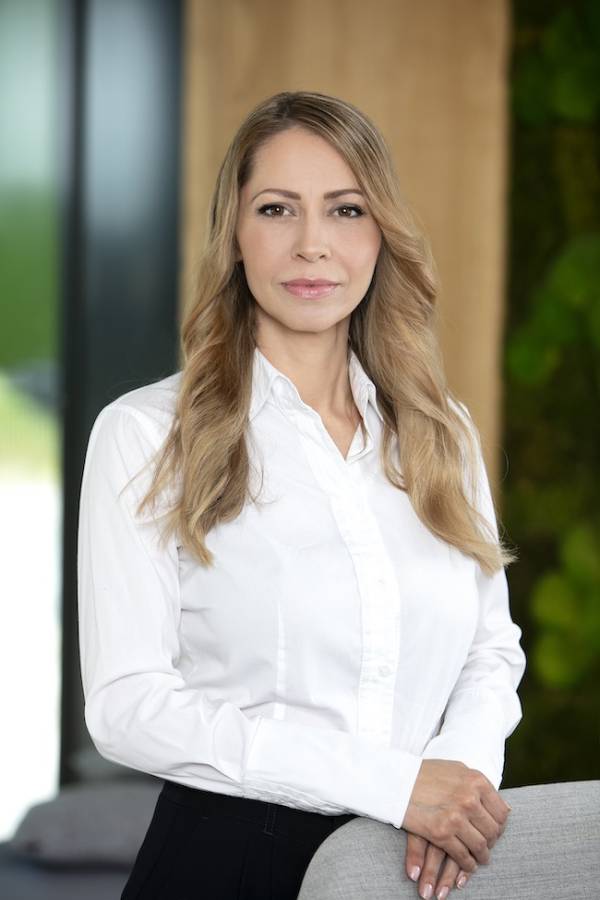 Písanie Ježiškovi k vám však akosi patrí aj profesionálne.
Áno, vlastne už niekoľko rokov. Poštová banka je totiž partnerom projektu Vianočná pošta. A sme veľmi hrdí, že aj vďaka našej pomoci sa všetky detské želania, sny a túžby, ktoré v listoch deti prezradia, dostanú priamo k Ježiškovi. A že sa vždy dočkajú nielen odpovede, ale aj pekného darčeka.
Ako si vy predstavujete ideálny darček?
Neviem, či ideálny, ale ozajstný darček poteší obdarovaného, ale aj toho, kto ho dáva. Nemeria sa výškou sumy na cenovke, ale radosťou, ktorú vyvolá. Tá je totiž tak ako smiech, nákazlivá. A dobré veci spúšťajú ďalšie dobré veci. To nám funguje aj v práci.
Robíte v práci dobré veci?
V Poštovej banke sa snažíme podporovať projekty, ktoré dávajú zmysel a prinášajú pridanú hodnotu širokej verejnosti. Sústredíme sa na aktivity, ktoré prispievajú k zlepšeniu komunitného života v regiónoch a pomáhajú upevňovať vzájomné vzťahy medzi ľuďmi všetkých vekových kategórií, od detí po seniorov. Vianočná pošta je jednou z nich, ale sme partnerom aj takých zaujímavých projektov, ako je rozprávkový festival Za 7 horami či Slovenský deň kroja. Spájajú ľudí z celého Slovenska bez ohľadu na vek a to je úžasné.
Tesne pred Vianocami ste oznámili aj víťazov grantového projektu Nápad pre 3 generácie.
Posledný 7. ročník sme práve vyhodnotili a podporené projekty sa venujú skutočne veľkému množstvu tém – od obnovy kultúrnych pamiatok, cez podporu folklórnych tradícií, revitalizáciu amfiteátra, výsadbu zelene až po budovanie pozitívneho vzťahu ku knihám a literatúre či nákup rikší, na ktorých môžu mladí voziť seniorov. Veľmi nás teší, že z roka na rok rastie počet ľudí, ktorí majú chuť venovať svoj čas a energiu na projekty, ktoré zlepšia život v komunitách. Opäť je to téma, ktorú sme už spomínali. Že ľudia si v súčasnosti oveľa viac cenia zážitky než hmotné veci.
Čo by ste si želali pod stromček vy?
Vždy som sa hnevala, keď som sa babky pýtala, čo by pod stromček chcela a odpovedala, že nič, pretože všetko už má. Teraz ju už chápem. Našťastie žijeme v krajine, kde to hmotné dôležité máme. Preto si pod stromček prajem hlavne čo najviac času s mojimi blízkymi, menej stresu a viac smiechu.
Čo by ste zaželali ľuďom k Vianociam?
Veľa zdravia, pretože to je niečo, čo nám značne uľahčuje život. A aj to finančné, aby sme neboli v ekonomickom napätí, ktoré potom u mnohých prerastá do veľkého stresu. Prajem ľuďom to, po čom mnohí túžime najviac na Vianoce, ale prajem im to počas celého roka. Sú to príjemné zážitky a momenty s ľuďmi, ktorí nás ľúbia alebo aj momenty, keď sa len tak dokážeme tešiť z malých radostí prežívaných v prítomnosti a dní, ktoré žijeme.