Je krásna, mladá a s iskrou v očiach sa teší na všetko, čo jej život ponúka. Materstvo ho posunulo do novej roviny a je obdivuhodné, že napriek sklamaniu na lásku nezanevrela. Do toho nahrala i nový album a pripravuje sa na česko-slovenské turné.
Váš tretí album Silnejší vypovedá aj o vašej vnútornej sile. Ukončiť nefunkčný vzťah nie je jednoduché pre nikoho, kedy ste si povedali, že už bolo trápenia naozaj dosť?
Najväčšiu rolu v celom príbehu zohrala moja dcéra Rumia. Ide mi o jej šťastie a spokojnosť. Verila som, že sa s Machmudom (pozn. bojovník Machmud Muradov je otcom dcéry Rumie a Monikin expartner) dohodneme ako dospelí ľudia. Dcéra mi dala silu postaviť sa za nás dve. Žiadny muž by nemal ženu dostať na kolená. Sklamania patria k životu. Niekto nájde svoju lásku v sedemnástich, niekto skoro v tridsiatke a niekto nikdy. Beriem život tak, ako ide. Nezanevriem predsa kvôli jednému chlapovi na všetkých, nie sú všetci rovnakí.
Našla ste si novú lásku po boku podnikateľa Leonarda Lekaja, je možné, že vás v budúcnosti uvidíme ako viacnásobnú maminu?
Nájsť si lásku a byť šťastná je pre ženu veľmi dôležité. Mať oporu a mať sa ku komu pritúliť je to najdôležitejšie. A keď si nájdete niekoho o kom veríte, že je to navždy, to je nádherné. Deti by som ešte chcela aj dve. Veľká rodina je môj sen. Budem sa tešiť, ak to raz vyjde.
Rumia má dva a pol roka a vy sa pomaly vraciate na koncertné pódiá. Aký je to pocit, nástup do práce po materskej dovolenke?
Veľmi si to užívam. Už mám pocit, že si to môžem dovoliť, vydrží bezo mňa bez problémov. A keďže moju prácu milujem, cítim sa naozaj naplnená, keď ju môžem vykonávať.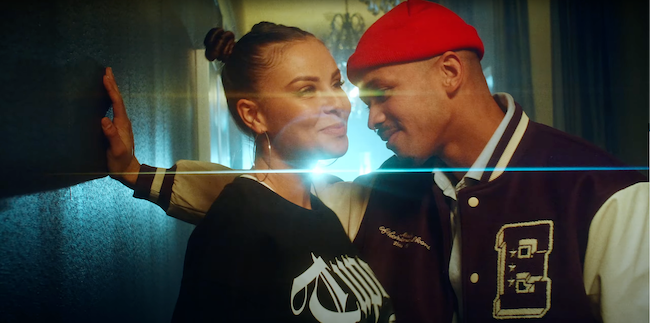 Aká ste mamina?
Asi by som potrebovala byť prísnejšia, aby mala Rumia nejaký režim. No my sme najlepšie kamošky. Veľmi ma baví ten pokojný a pohodový život, čo si spolu teraz žijeme. Všetko beriem s nadhľadom. Škôlka a škola prídu na rad neskôr, tam bude režim, predpokladám, že to nastane prirodzene.
Veľkou výhodou je aj to, že bývate s rodičmi, ktorí vám aj aktívne pri výchove dcéry pomáhajú.
Bez nich by som ani tento rozhovor nemohla spraviť. Pomáhajú mi odvtedy, čo sa narodila. Kedykoľvek som potrebovala pracovať, sú ochotní Rumiu postrážiť.
Na novom albume ste spolupracovali aj so Slovákom Tomim Popovičom, rada sa vraciate na Slovensko?
Veľmi rada, teším sa, že v rámci môjho jarného turné vystúpim aj v Bratislave. S Tomim som už na dvoch piesňach v minulosti pracovala a ja rada skúšam aj nové spolupráce. Každý muzikant je iný a dokáže priniesť do tvorby niečo svoje vlastné, neokukané. Na Slovensku máte množstvo skvelých hudobníkov, s ktorými som mala možnosť pracovať. Rada sa učím novým veciam a skúsenostiam. Ako dieťa som chodila na muzikálový spev a teraz sa učím spevu v praxi. Chodím do štúdia, skúmam, ako čo funguje a baví ma to. Teraz ma čaká veľa skúšok s kapelou, aby sme celý program dobre nacvičili a mohli vyraziť na koncerty. Ešte treba natočiť videoklip a, samozrejme, venovať sa popritom dcérke. Verím, že to bude pekný rok (úsmev).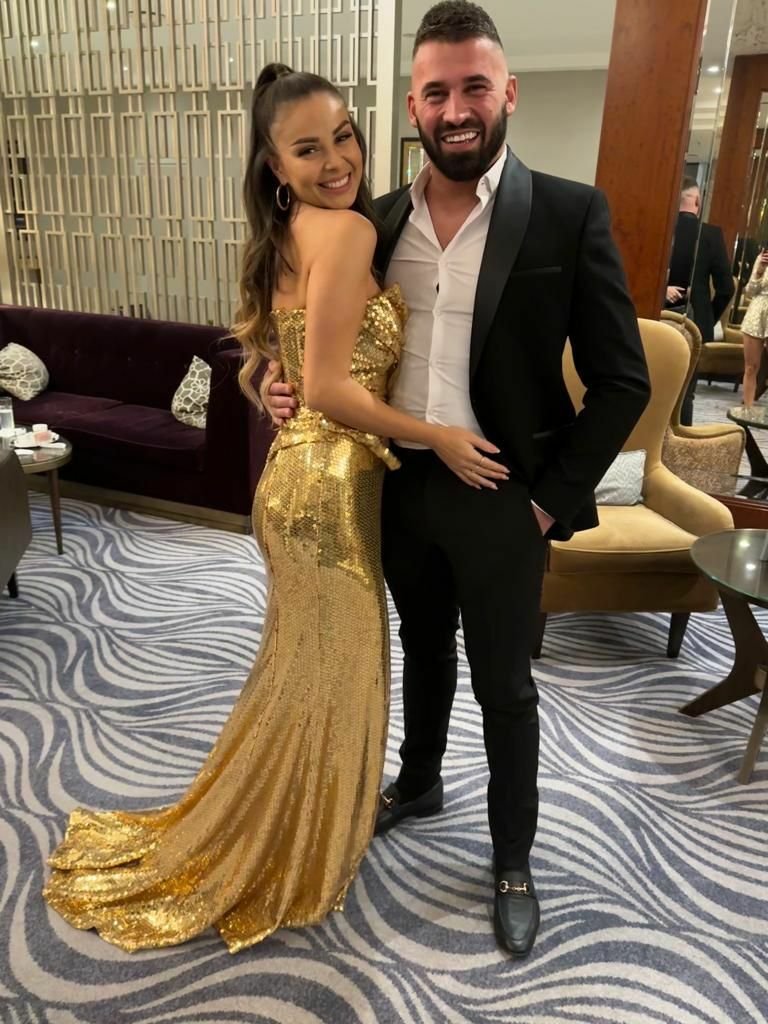 Váš otec hrá vo vašej kapele ako bubeník, funguje to?
Výborne nám to klape. Otec je úžasný. Hrá jazz, funky, je veľmi šikovný. On ma viedol k hudbe. A mamka je dobrá kritička (smiech).
Ktoré slovenské speváčky si rada vypočujete?
Mám rada vaše speváčky, napríklad Anitu Soul, Ronnie, Tinu, Máriu Čírovú. Máte ich veľa šikovných. Klobúk dole pred nimi.
Od vášho účinkovania v SuperStar ubehlo trinásť rokov. Aká bola Monika vtedy a aká je teraz?
Už som dospelá žena, ktorá má skúsenosti, vie presne, čo chce. Som mamou a beriem veci už inak. Človek naberie skúsenosti časom, to sa nedá predbehnúť. Už si viem povedať, čo chcem robiť, akú hudbu, aké texty tam chcem mať. Predtým som sa nechávala viesť. Teraz už viem od koho si nechať poradiť.
A čo vás najviac teší?
Keď sme spolu v rodine a zdraví. Rada by som ešte tento rok viac cestovala a veľa koncertovala.
Viac sa dočítate v aktuálnom vydaní SLOVENKY