Slováci si ťažkú hlavu s alkoholom za volantom nerobia. Minuloročná tragédia v Bratislave na Zochovej je len vrcholom ľadovca. Oslovili sme odborníka na látkové závislosti – psychiatra Martina Somoru, riaditeľa Centra pre liečbu drogových závislostí Banská Bystrica, aby sme podrobnejšie rozobrali túto tému.
Na úvod začnime samotným pitím. Prečo sa u nás alkohol tak toleruje v spoločnosti? Prečo je pitie alkoholu prijímané ako niečo normálne?
Vysokú toleranciu voči pitiu alkoholu je u nás možné pozorovať od rodinného prostredia, cez školskú, pracovnú, politickú až po zdravotnícku oblasť. Je bežným javom, že rodič je k dieťaťu primerane zásadový, avšak vo vzťahu k alkoholu mu s ľahkosťou dovolí "prípitok na oslave", prípadne od útleho veku bežne ponúka detské šampanské. Podobne je obligátna prítomnosť detí pri príležitostiach, kde sa pije alkohol, čím sa automaticky vníma pitie alkoholu ako legitímne a štandardné. Nezanedbateľný vplyv má niekedy až glorifikácia regionálnych zvyklostí v pití, keď sa nadmerné alkoholizovanie vyzdvihuje, prípadne stáva terčom obdivných vtipov, ako je to napríklad u východniarov a podobne. Nemožno vynechať často aj bagatelizujúce postoje zdravotníkov, napriek tomu, že práve oni sú v konečnom dôsledku priamo konfrontovaní s dôsledkami nadmerného pitia.
Slováci vypijú v prepočte 11 litrov čistého alkoholu ročne na jedného dospelého. Ako komentujete toto číslo? Celosvetový priemer je 5 litrov, avšak zahŕňa aj krajiny, kde sa alkohol takmer vôbec nepije.
Okrem uvedených čísiel je možné predpokladať, že spotreba alkoholu na Slovensku je vyššia ako reportované dáta. Vychádza to jednak zo silnej tradície domácej výroby alkoholu, ktorá často nie je registrovaná, ale najmä z vysokých počtov zdravotných dôsledkov a úmrtí spôsobených alkoholom. Významným ukazovateľom je vysoký počet ochorení pečene následkom užívania alkoholu, najmä alkoholovej cirhózy pečene, ale aj otráv alkoholom, alkoholových psychóz a iných chorôb súvisiacich s alkoholom. Alkohol je popri fajčení a vysokom krvnom tlaku jedným z troch najrizikovejších faktorov, ktorý spôsobuje ochorenia. Aj v oblasti duševného zdravia sú rôzne duševné poruchy súvisiace s pitím alkoholu na prvom mieste ako dôvod hospitalizácií, či už ide o alkoholové abstinenčné syndrómy, delíriá, ale aj depresívne a iné duševné poruchy. Okrem samotnej spotreby alkoholu je však alarmujúci aj vysoký podiel mladých ľudí pijúcich alkohol, nezriedka majúci charakter nárazového excesívneho pitia, takzvaného víkendového "zresetovania", čo je však často bagatelizované.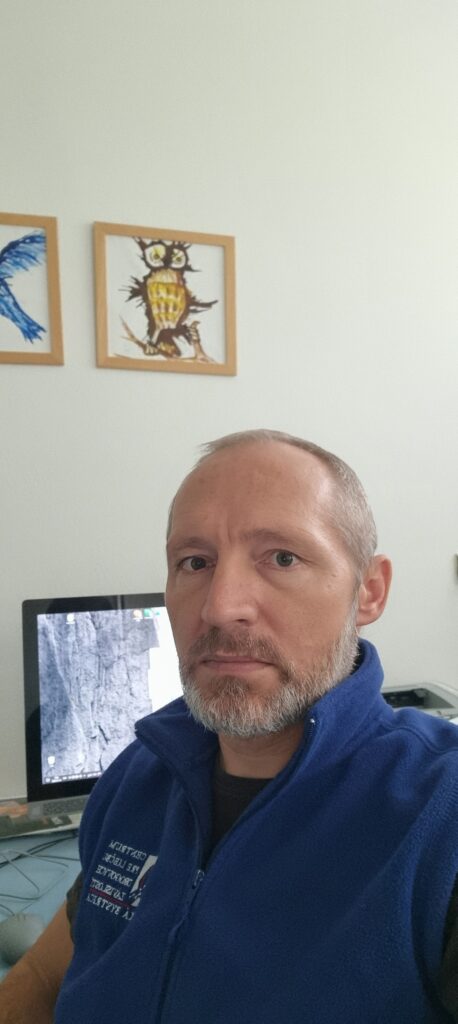 Ako odstrániť alkohol za volantom? Čo si myslíte, že by pomohlo? Veľa sa hovorí o prevencii, aj to, že by sa nemala robiť reklama alkoholu.
Sú všeobecne známe stratégie, ktoré pomáhajú znížiť spotrebu alkoholu, a s tým asociovaných dôsledkov. Sú nimi obmedzenie miesta a času predaja, čiže dostupnosti, ďalej cena alkoholu prostredníctvom spotrebnej dane a v podstatnej miere aj marketing. Za povšimnutie stojí napríklad badateľný vzostup reklamných kampaní na takzvané nealkoholické nápoje známych výrobcov piva, ktoré sú cielené na mladých ľudí. Vytvárajú vzťah k značke či výrobcovi alkoholického nápoja. Okrem toho sú technologické možnosti aj v oblasti automobilového priemyslu, napríklad zablokovanie štartu vozidla pri obsahu alkoholu v dychu vodiča.
Prečo si ľudia, ktorí si vypijú, dokážu bez problémov sadnúť za volant a nemajú v hlave žiadnu "brzdu"?
Jedným z priamych fyziologických účinkov alkoholu je v určitom štádiu opitosti zníženie až strata úsudku a nekritickosť, čím sa vlastne narušuje tá prirodzená "brzda". Pokiaľ však dochádza k strate kontroly nad pitím opakovane, možno to už považovať za chorobný príznak. Ešte závažnejšími sa javia recidivujúci vodiči, opakovane trestaní v súvislosti s alkoholom, kde už jednoznačne môžeme hovoriť o jednom z príznakov chorobnej závislosti. Ďalšou podstatnou a prehliadanou skutočnosťou je fakt, že problémoví z hľadiska bezpečnosti cestnej premávky, sú aj vodiči, ktorí už nemusia byť pod vplyvom alkoholu, ale sú po ťažkej opitosti alebo po alkoholovom ťahu a ich schopnosť koncentrácie a reakcie je tiež podstatne znížená, hoci už nemusia mať alkohol zistiteľný v krvi či dychu.
Ročne sa u nás stane 1 500 nehôd pod vplyvom alkoholu. Policajti chytia denne dvanásť vodičov s jedným promile alkoholu. Vo väzení však skončí len každý pätnásty z nich. Sudcovia sa bránia, že ide o ľudí, ktorí to urobili prvýkrát, preto nejdú do väzenia. Aké tresty by teda mali byť za jazdu pod vplyvom alkoholu?
Neprislúcha mi celkom vyjadrovať sa k trestom, no z osobného aj odborného hľadiska by som sa prikláňal k postihu takýchto vodičov aj vo forme "odpracovania si" určitého času v oblasti verejnoprospešných prác, napríklad v starostlivosti o závislých či duševne chorých. Súčasne je dôležité riešiť vodičov, ktorí sú prichytení pod vplyvom alkoholu, pretože veľká časť z nich je závislých alebo ide o problémové pitie, ktoré si už vyžaduje medicínsku intervenciu.
V prípade medializovanej nehody na Zochovej v Bratislave minister vnútra navrhol exemplárny trest 20 až 25 rokov, dokonca až doživotie. Myslíte si, že už toto môže odstrašiť ďalších vodičov, aby nepili?
V kontexte tragickej udalosti, ku ktorej nedávno došlo, sa politici predbiehajú vo vyjadreniach či okamžitých nápadoch "rýchlokvasených" riešení, ktoré však pôsobia skôr ako politický marketing, než ako udržateľné systémové opatrenia. Prehliada sa však napríklad skutočnosť, že v roku 2018 zomrelo 1 782 osôb na alkoholovú cirhózu ako priamy dôsledok pitia, čo je takmer päť mŕtvych denne. Napriek hrôzostrašnému dôsledku tragickej nehody, táto môže byť však impulzom k zmenám v postojoch a uplatňovaniu práva voči opitým vodičom.
V USA môžu mladým predávať alkohol až od 21 rokov, u nás už od 18. Niektorí odborníci vravia, že to americké opatrenie má zmysel. Pretože, keď mladý človek už od osemnástich začne piť, ľahšie a skôr sa stane závislým od alkoholu.
Som za zvýšenie vekovej hranice na viac ako 18 rokov, najmä z toho dôvodu, že čím je vyzretejšia osobnosť, tým je menšia šanca rizikového správania.
Viera Mašlejová
Foto: M. S.