Vedeli ste, koľko slávnych osobností, ktoré svojím príchodom na svet zmenili budúcnosť, sa narodilo práve na Vianoce? Akoby im tento čarovný dátum vniesol do vienka určitú šťastenu a vopred predurčený úspech.
Spočiatku sa zdalo, že sú vianočným darčekom len pre svoje rodiny, no akonáhle dospeli, stali sa darom pre celé ľudstvo. Obohatili nás o nadčasové umenie, vedecké pokroky či významné projekty. V ich rodnom liste stojí dátum narodenia medzi 24. a 26. decembrom.
Cisárovná Sissi
Nielenže sa narodila na Štedrý deň v roku 1837, ale jej príchod na svet pripadol na nedeľu, ktorá je podľa povery tiež považovaná za predzvesť šťastia. Okrem toho prišla na svet s jedným zubom, ktorý sa tiež označuje ako znak akejsi výnimočnosti. A život Alžbety Bavorskej alebo Sissi bol jednoznačne výnimočný… Jej kráse neodolal ani cisár František Jozef I., za ktorého sa vydala. Vošla tak do manželstva, ktoré ju vtiahlo do formálneho habsburského dvorného života, na ktorý len šestnásťročná cisárovná nebola patrične pripravená. Trpela poruchou príjmu potravy a ťažkou depresiou. Priam nezdravo štíhlu líniu a osí pás si udržala aj po štyroch tehotenstvách. Dvorania ju opisovali ako "pôvabnú, no mimoriadne nešťastnú". Tragický život cisárovnej sa skončil rovnako tragickou smrťou v roku 1898, keď ju taliansky anarchista bodol pilníkom priamo do osrdcovníka v Ženeve.
Conrad Hilton
Conrad Hilton bol zakladateľom spoločnosti Hilton Hotels a priekopníkom hotelového priemyslu. Najskôr skúšal šťastie v politike, potom vo finančníctve, avšak nebol úspešný. Po 1. svetovej vojne hľadal pre seba uplatnenie a šťastná zhoda okolností ho priviedla do mesta Cisco v Texase. Ubytoval sa v hoteli Mobley, kde sa dozvedel, že majiteľ chce hotel predať. Vyžiadal si teda účtovné knihy a po troch hodinách dospel k zásadnému životnému rozhodnutiu – že hotel odkúpi. Viedol ho podľa vlastných predstáv tak úspešne, že onedlho mohol kúpiť ďalší hotel, potom ešte jeden a napokon sa rozhodol, že pod značkou Hilton zriadi celú sieť hotelov, ktoré budú spĺňať rovnaké a veľmi náročné štandardy. Keď sa zdalo, že úspech je už na dosah, vypukla veľká hospodárska kríza a namiesto expanzie musel Hilton bojovať o prežitie. Keďže nie všetci si s krízou dokázali poradiť ako on, mohol od roku 1933 skupovať veľmi lacno hotely, ktorých majitelia zbankrotovali. Pod vedením Hiltona napokon čoskoro začali prekvitať.
Annie Lenox
Slávna britská speváčka, filantropka a politická aktivistka narodená na Vianoce v Škótsku sa preslávila ešte za čias fungujúcej skupiny Eurythmics, ktorú založila s Daveom Stewartom v 80. rokoch. Po desiatich rokoch prešla na sólovú kariéru. V roku 1992 vydala svoj prvý sólový album Diva, ktorý zožal obrovský úspech a priniesol niekoľko úspešných singlov, vrátane Why a Walking on Broken Glass. Hity pribúdali a sláva rástla. V roku 2004 získala Zlatý glóbus a Oscara za najlepšiu filmovú pieseň za celovečerný film Pán prsteňov – Návrat kráľa. Lennox sa tiež podieľala na mnohých charitatívnych a politických kauzách. Stala sa zástankyňou informovanosti o HIV / AIDS a v roku 2011 bola vymenovaná za dôstojníčku Rádu Britského impéria za svoju prácu v oblasti hudby a charity.
Isaac Newton
Do našich učebníc sa zapísal tým, že vyvinul princípy modernej fyziky a stal sa jedným z najväčších mysliteľov vedeckej revolúcie 17. storočia. Okrem svojej práce o pohybe a gravitácii Newton významne prispel aj k štúdiu svetla a farieb. Uskutočnil experimenty s hranolmi, aby dokázal, že biele svetlo sa skladá zo spektra farieb. Bol tiež uznávaným astronómom a v tejto oblasti urobil mnoho dôležitých pozorovaní a objavov. Zostrojil prvý praktický odrazový ďalekohľad, ktorý mu umožnil robiť podrobné štúdie planét a ich mesiacov. Sformuloval aj zákon univerzálnej gravitácie, ktorý vysvetľuje pohyb nebeských telies. Ten dodnes astronómovia používajú na predpovedanie polôh a pohybov objektov vo vesmíre. Okrem vedeckej práce bol Newton aj oddaným kresťanom a členom anglikánskej cirkvi. Hlboko sa zaujímal o alchýmiu a okultizmus a napísal veľa prác aj na tieto témy. Celkovo bol Isaac Newton jedným z najbrilantnejších a najvplyvnejších vedcov v histórii a jeho prínos v oblasti matematiky, fyziky a astronómie je dodnes veľmi významný. Jeho rodičia pôvodne nezamýšľali, že z ich syna vyrastie génius. Otec sa nedožil jeho narodenia a matka ho vytiahla zo školy vo veku 12 rokov, pričom jej plánom bolo urobiť z neho farmára a nechať ho starať sa o farmu. Newton nenaplnil jej očakávania a vrátil sa naspäť k nekonečnému štúdiu, pretože zistil, že poľnohospodárstvo je príliš monotónne.
Stephanie Meyer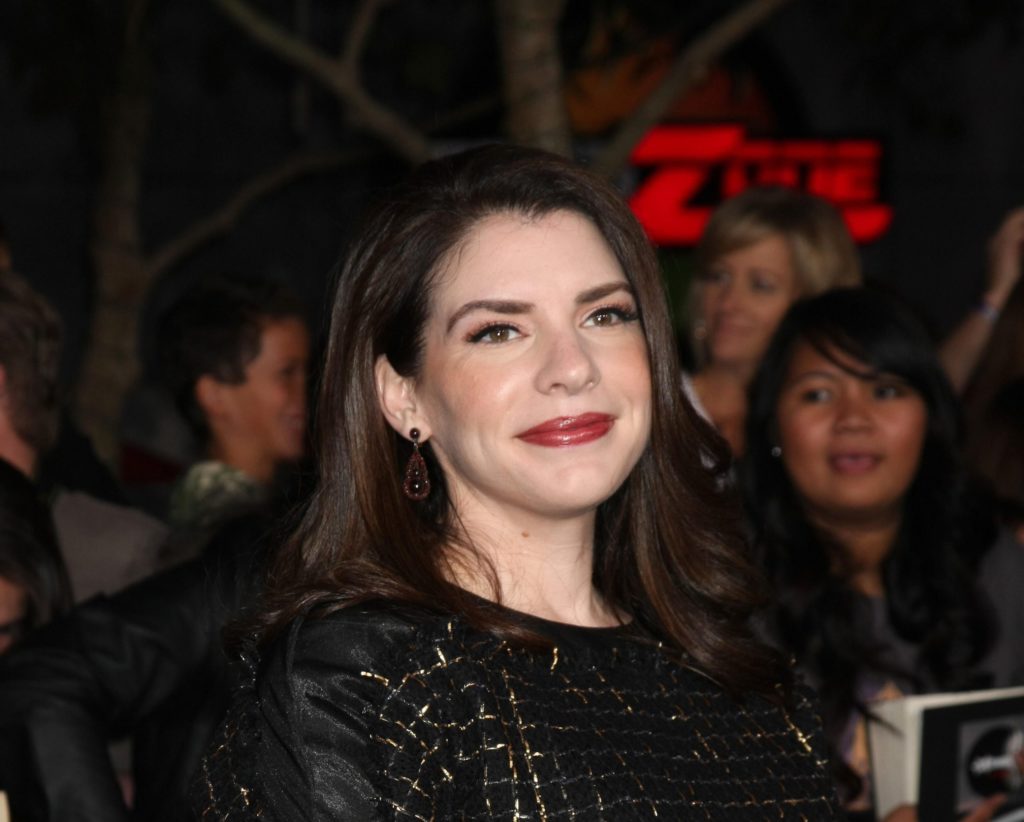 Okrem vianočných darčekov dostáva od svojich blízkych aj tie narodeninové najpredávanejšia americká spisovateľka – autorka populárnej filmovej série Twillight, ktorá vyšvihla hercov Roberta Pattinsona a Kristen Stewartovú do hviezdnych výšin. Z kníh sa celosvetovo predalo viac ako 100 miliónov kópií a filmy zarobili viac ako 3,3 miliardy dolárov. Ako inak, s úspechom prichádza aj kritika, ktorej musela za Twillight ságu čeliť aj Stephanie – za štylizovanie hlavnej postavy Belly ako pasívnej a závislej ženy a za zobrazenie násilných vzťahov v sérii medzi jednotlivými rodinami či klanmi. Napriek neprajníkom zostáva Meyer jednou z najúspešnejších a najvplyvnejších autoriek 21. storočia.
Ricky Martin
Na Štedrý deň sa narodil aj známy sexsymbol – portorikánsky spevák Enrique Martin Morales, ktorý svoj talent zvečnil pod umeleckým menom Ricky Martin. Predal viac ako 70 miliónov albumov po celom svete. Medzi hviezdne tváre sa zapísal vďaka nesmrteľným hitom – napríklad skladbe Livin' La Vida Loca, ktorá zaznela aj v animovanom filme Shrek 2 alebo piesni The Cup of Life, ktorá sa v roku 1998 stala oficiálnou piesňou majstrovstiev sveta. Úspech získal nielen ako spevák, ale aj herec. Zahviezdil v slávnych broadwayských inscenáciách Les Misérables a Evita. Napísal megapredajnú autobiografiu – verejnosť zaujalo, že v nej verejne vystupuje ako gay. Sympaťák, ktorý pobláznil hlavu nejednej dievčine má dnes manžela a štyri deti.
Robo Opatovský
Dôvod na poriadny žúr má v čase Vianoc aj náš slovenský spevák Robo Opatovký. Okrem toho, že sa narodil deň po Štedrom dni sa zdá, že je to jeho obľúbený čas v roku aj vzhľadom na prierez jeho tvorbou, ktorá so sebou každoročne prináša príval nových piesní s vianočnou tematikou. Nie je tomu inak ani tento rok – len nedávno vypustil do sveta vianočný singel s názvom Na kopce! v spolupráci so spevákom Bystríkom.