Lenka Kurjanová: Chudnutie môže aj Chutiť!
Pani Lenka Kurjanová zažila v projekte Nebojte sa zmeny, ktorý realizuje vydavateľstvo STARproduction vďaka centru výživového poradenstva Natur House, klinike estetickej medicíny NU'CLINIC, salónu Hair&Beauty a Fashion Gallery, premenu, o ktorej snívala už od prvého pôrodu. Ako pritom sama vraví: "Schudnúť bolo nesmierne chutné."
Život dokáže prirýchlo nabrať závratné tempo. Po založení rodiny sa dni začnú strácať vo vákuu každodenných povinností a na starostlivosť o seba ženám ostáva primálo času. A práve niekedy v počiatkoch materstva sa zrodil aj Lenkin príbeh a túžba po zmene.
Obdobie srny
"Nikdy som nepatrila medzi štíhle ženy, no to, čo nastalo po prvom pôrode, bolo diametrálne odlišné," začína svoje rozprávanie sympatická pedagogička na strednej škole, vyučujúca dizajn. Tým, že sama má silne rozvinuté estetické cítenie, vo svojej koži sa prestávala cítiť dobre. Roky pred schudnutím dokonca sama pre seba nazýva s humorom "obdobím srny".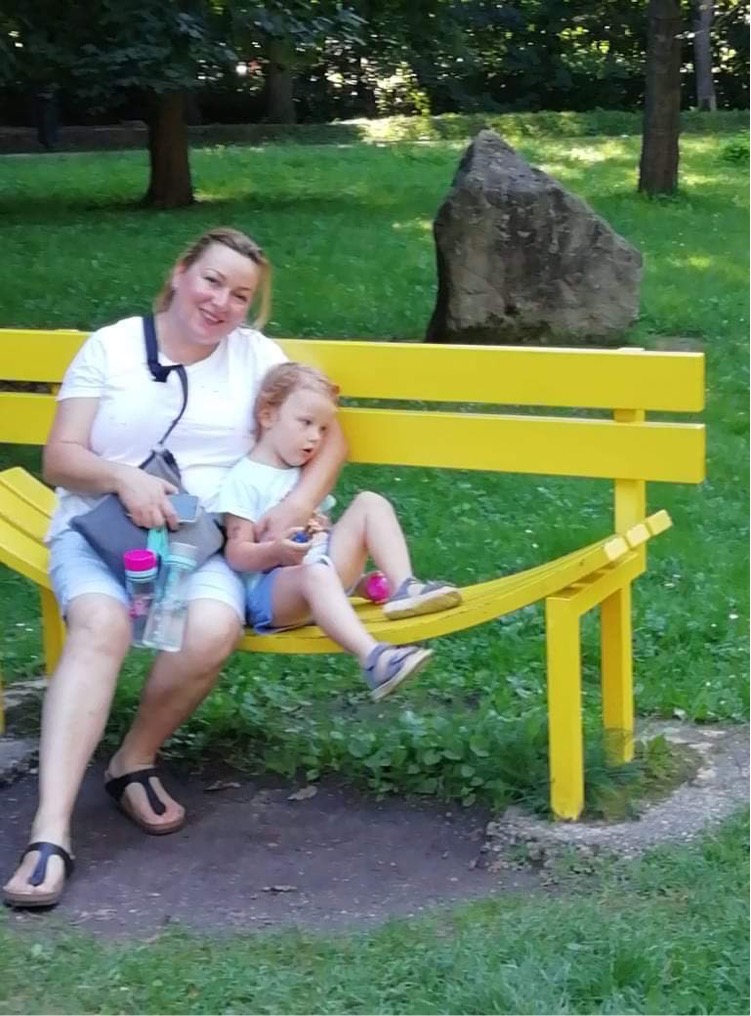 "Motiváciu som nemusela hľadať, pozerala sa na mňa v zrkadle. Po prvom pôrode som veľmi pribrala a nikdy sa mi nepodarilo dostať sa späť. Druhé tehotenstvo už iba spečatilo to, čo prišlo s prvým," približuje a my začíname chápať, že náhody neexistujú. "Keďže je však narodenie dieťaťa špeciálne, chceli sme si toto obdobie zvečniť, a tak sme sa dostali k fotografke Zuzane Černej. Boli sme vtedy rovnako veľké," spomína si dizajnérka na jednu z osôb, ktorá jej bola inšpiráciou. A zrazu sa v priebehu rokov sama stala svedkyňou Zuzaninej fantastickej premeny, keď vďaka Natur House a projektu Nebojte sa zmeny schudla neuveriteľných 37 kíl. "Vtedy som si definitívne povedala, že idem do toho a prihlásila som sa aj ja." Nastal pritom najvyšší čas potrebnej zmeny…mladej matke sa totiž prihlásili aj zdravotné problémy a vtedy
už idú všetky žarty bokom.
Systém nepustí
Výživová poradkyňa PhDr. Radoslava Kabaňová, ktorá vedie pobočku Natur House v OC Slimák v Bratislave sa pri spomienkach na Lenkine začiatky len usmieva. "Bola to vynikajúca spolupráca, Lenka bola veľmi svedomitá," spomína odborníčka a vie, že systém, ktorý ľuďom pri chudnutí ponúka, je verzatilný a dá sa aplikovať prakticky na každého. "Máme klientov so širokým spektrom zdravotných problémov, či už ide o onkologických pacientov, ľudí s cukrovkou a, samozrejme, stále častejšie aj ľudí s alergiami a intoleranciami.Posledné roky sú ešte špecifickejšie tým, že sa pridalo obrovské množstvo pacientov po covide, ktorý dokáže napáchať na ľudskom zdraví veľké škody. Toto všetko prirodzene berieme do úvahy pri nastavovaní chudnutia. Našťastie, vďaka nášmu vedecky podloženému systému dokážeme pomôcť každému, kto nasleduje naše odporúčania," približuje svoju prácu Radoslava. Premena v Natur House prebieha vo fázach, keď odborníčka na základe týždenných meraní presne nastavuje stravu a "ampulky" – sú to prírodné extrakty rôznych druhov ovocia, zeleniny a bylín plné enzýmov a iných látok na zrýchlenie metabolizmu, regeneráciu a detoxikáciu organizmu, ktorá je hlavne počas redukcie nevyhnutná. V žiadnom prípade však nečakajte nejakú umelú náhradu pestrej stravy. "Základom nášho jedálnička je stredomorská strava, ktorá už sama o sebe obsahuje cenné nutricienty. Našich klientov učíme, že chudnutie je beh na dlhé trate. Vzdelávame ich v otázkach zdravého a najmä udržateľného životného štýlu. Ampulky používame na zefektívnenie celého procesu, keď napríklad vieme, že je nutné prečistiť pečeň alebo, keď mal klient náročnejšie obdobie. Vďaka nim a na základe dôkladných meraní vieme presne určiť, kde treba ubrať a kde naopak pridať," vysvetľuje odborníčka, ktorá na stovkách spokojných klientov vie, že systém skrátka nepustí. Lenka nedá na jej slová dopustiť a súhlasí: "Váženie u Radky bolo pre mňa samo o sebe motiváciou.Nechcela som sa pred ňou hanbiť. Vedela som, že akékoľvek prešľapy ihneď odhalí." Na základe dokonalého systému odborníčka presne vie, keď sa niekto v snahe o rýchlejšie schudnutie oberie napríklad o večeru, čo určite neodporúča: "Chudnutie má presne a individuálne nastavenú zdravú rýchlosť tak, aby telu nič nechýbalo. Je preto nutné dodržiavať odporúčania a nerobiť pokusy s vynechávaním jedál. Tiež neodporúčam váženie sa v redukčnej fáze, mimo našich dohodnutých stretnutí. Telo je dokonalý systém, aj malá nerovnováha sa môže prejaviť na váhe a klient sa tak môže zbytočne demotivovať. Až sedem dní je dostatočná doba na to, aby sme videli, či niečo zabralo alebo nie."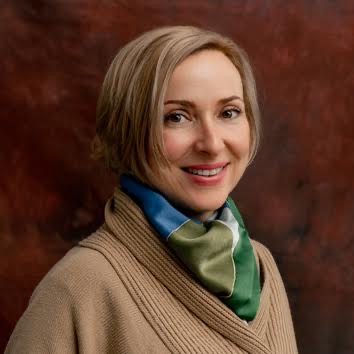 Život musí chutiť
Najlepšie na chudnutí s Natur Houseom je to, že strava aj chutí. "Musí to tak byť, nebudem niekomu dávať do jedálnička brokolicu, keď viem, že sa mu hnusí. Tých receptov, ktoré ponúkame je množstvo, takže každý si nájde to svoje," hovorí Radka. "A tie porcie sú fakt obrovské," dodáva Lenka, ktorá priznáva, že hoci sa na začiatku bála, že bude z toľkej zeleniny hladná, presvedčila sa o pravom opaku. "Dovolím si tvrdiť, že za celý život som nezjedla toľko zeleniny ako odvtedy, čo spolupracujem s Radkou," priznáva sympatická mamina. Život je aj o jedení, veď patrí k našim najväčším pôžitkom.Práve preto Natur House dbá na to, aby si to ich klienti uchovali. Zaujímalo nás, či k programu patrí aj cvičenie. "My sami nejaké špeciálne cviky neordinujeme, nakoľko by pri veľkých váhach mohli byť riskantné.Určite však odporúčame prirodzený pohyb na čerstvom vzduchu," objasňuje odborníčka. "Mne dosť pomohlo, že sme si časom zaobstarali psíka z útulku. Človek zrazu musí ísť von v každom počasí. Na začiatku svojej cesty by som za ním isto nevládala, no ako som schudla, bolo to len lepšie. Je tiež akousi silou, ktorá mi pomáha udržať sa vo forme," vysvetľuje výhody chudnutia s domácim miláčikom Lenka, ktorá mala šťastie aj na podporu rodiny a známych. "Všetci mi držali palce," priznáva.
Dokázala to
Mamička dvanásťročnej Ley a šesťročnej Stely si skutočne vďaka schudnutiu vzala svoj život naspäť do vlastných rúk. Vyriešila si zdravotné problémy a stala sa z nej tá najlepšia verzia samej seba. Prezradila, že Radka je v celom procese nielen výživovou poradkyňou, ale aj akousi psychologičkou, ktorá berie do úvahy všetky jemné nuansy v živote svojich chudnúcich klientov. "Rátame so všetkým – dovolenky, Vianoce, Veľká noc, svadby…veď to je život, nejde o žiadnu tragédiu, proste systém prispôsobíme okolnostiam tak, aby fungoval v každom prípade," vysvetľuje Radka. Určite vás zaujíma, aké číslo spolu s Lenkou dokázali z jej pôvodnej váhy ukrojiť.Išlo až o fantastických 30 kíl. A najlepšie na tom je, že vďaka stabilizačnej a fixačnej fáze s nimi dámy skoncovali nadobro. Lenka si z premeny odnáša nové telo a my sa už teraz tešíme na to, ako vám najbližšie porozprávame o jej skrášlení v NU'CLINIC u MUDr. Jany Chudíkovej a finálnej zmene imidžu v salóne u Zuzany Paukovej.