Zlá ekonomická situácia a problémy s ňou spojené sú hlavným motívom, ktorý ovplyvňuje celospoločenskú atmosféru. No aj v týchto neľahkých časoch si človek predsa len dokáže nájsť aj dôvod na radosť a potešiť sa niečím, čo ho pobaví a zaujme. Máme na mysli úspešný seriál Iveta, ktorý valcuje čísla sledovanosti a o ktorom hovorí azda celý národ. Treba povedať, že nie vždy len v superlatívoch. Tak trochu ťažké srdce majú na tento televízny hit Trebišovčania, ktorých sa dej bezprostredne týka. A keďže my sa v redakcii držíme zásady, že každý má právo na svoju pravdu, dali sme slovo aj zástupcom tohto mesta, aby sa sami vyjadrili, ako svoje mesto vnímajú a cítia. Veríme, že to zaujme rovnako vás, ako to zaujalo aj nás.
V ďalších rubrikách na vás čakajú témy…
Nová radosť u Vinczeovcov
Adela Vinczeová nepodceňuje sebapoznávanie. Je to pre ňu cesta, ako byť lepšou k sebe, k ľuďom okolo seba a rada ju objavuje i so všetkými temnými zákutiami, ktoré sa napokon na konci vyjasnia. Svetlo do života jej i manželovi prinieslo vytúžené dieťatko. Ešte na jeseň by tomu neverili a zrazu sú doma traja. Čo ich zatiaľ na prítomnosti bábätka prekvapilo sa dočítate v rozhovore…
Japonsko v rozkvete sakúr
Odmalička chcela precestovať celý svet a medzi jej neskromnými snami bola aj krajina vychádzajúceho Slnka. "Nereálne," pomyslela si po podpise hypotéky. Niekedy v tom čase však nastúpil na scénu jej manžel so záľubou vo vyhľadávaní leteniek s chybnými tarifami a o pár mesiacov už aj sedeli v lietadle na trase Budapešť – Istanbul – Tokio. Prečítajte si cestopis z dychberúcej krajiny a nechajte sa uniesť krásami, ktoré v nej slovenská turistka objavila.
Dvojmiliónový zápas pre Editku
Nevzdávajú sa! Monika Rischerová spolu so svojím partnerom Marekom začali veľký boj pre Editku. Dcérka má závažnú diagnózu a potrebuje drahý liek, no poisťovňa ho odmieta schváliť. Ako jej môžete pomôcť vám prezradíme bližšie na stránkach Slovenky.
Spadol na nás balvan chudoby
Situácia, akú sme si pred pár rokmi nevedeli ani len prestaviť je tu. Chudoba – neradostný fenomén, postihuje čoraz viac Slovákov. Podrobnejšie o závažnej téme hovoríme s riaditeľom Inštitútu pre výskum sociálno-ekonomických rizík a alternatív (IVRA) Martinom Halásom.
Odišla princezná rokenrolového sveta
Lisa Marie Presley bola zbožňovanou dcérenkou rokenrolového kráľa Elvisa Presleyho, no jej život zas až taký rozprávkový nebol. Poznala síce výnimočnosť života uprostred vysokej spoločnosti, no nevyhýbali sa jej ani nešťastia či tragédie. Tie si spolu rozoberieme v jej životnom príbehu.
Ošiaľ novoročných predsavzatí
Nový rok značí pre nás akúsi pomyselnú čiaru za všetkým, čo nám v predošlom roku nevyšlo či už v práci, vo vzťahoch k svojmu okoliu alebo k sebe. Prináša nový priestor na zmenu. Kladieme si rôzne predsavzatia plní presvedčenia, že nad nimi dokážeme prevziať kontrolu, avšak miera úspešnosti výrazne klesá už začiatkom februára. Čo spôsobuje, že nadšenie po pár týždňoch ochabne, nám v rozhovore vysvetlí klinická psychologička Lenka Sarnecká.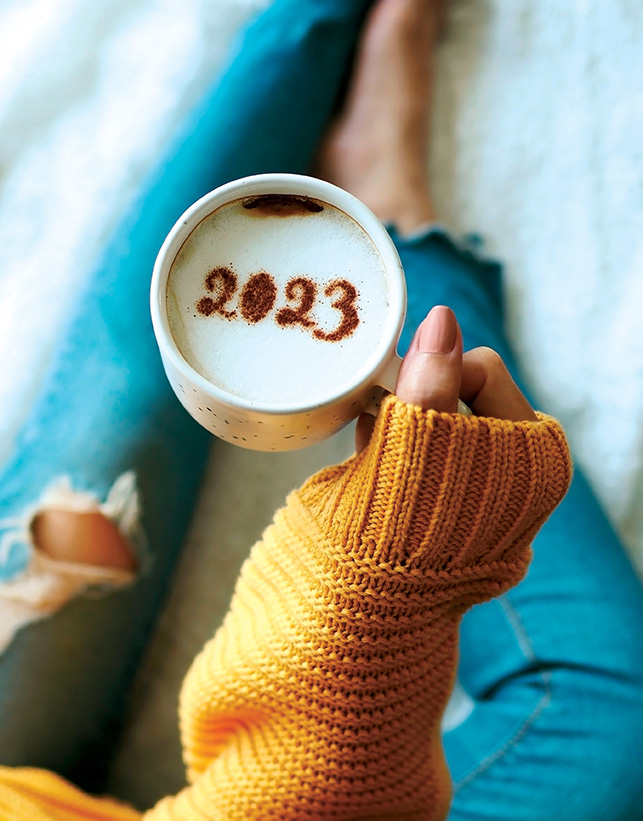 Zažiarte na plesoch
Plesová sezóna ožíva, a tak je najvyšší čas vybrať si tie správne šaty. V najnovšom čísle si v rubrike móda predstavíme niečo z kolekcie uznávanej slovenskej návrhárky Jany Jurčenko, ktorá pred niekoľkými týždňami získala v Taliansku prestížnu cenu St. Oscar della Moda. Ak chcete zaujať už počas príchodu na ples, tak potom si vyberte ako "doplnok" niektorý z modelov švédskej automobilky Volvo, ktoré nájdete v Bratislave na Boroch.
Glóbusy sú rozdané!
Zlaté glóbusy v dvadsiatich piatich televíznych a filmových kategóriách každoročne udeľuje Hollywoodska asociácia zahraničných novinárov (HFPA). Minuloročné oceňovanie poznačil škandál, keď HFPA čelila rozsiahlej kritike a obvineniam z rasizmu, sexizmu, zastrašovania, korupcie a nedostatočnej diverzity. Tohtoročné odovzdávanie cien sa však predsa len konalo. Pozrite si s nami, v akých róbach sa predviedli celebrity streiborného plátna na odovzdávaní.
Horúce novinky zo spoločnosti
Aktuality zo sveta našich známych tvárí sú na spadnutie. Vybrali sme pre vás tri najrezonujúcejšie posledného týždňa, ktoré otriasli spoločnosťou. Poznáme mená súťažiacich obľúbenej tanečnou šou, v exotike sa vydala jedna z našich najpopulárnejších influenceriek a nastal moment, na ktorý fanúšikovia Táni Pauhofovej už dlho čakali…
Kuchyňa plná nápadov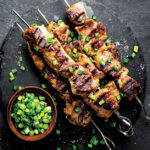 Z receptov sme pre vás tentoraz vybrali nádielku chutných špízov: Krevetový s avokádovým dipom, mäsový na thajský spôsob či obľúbený Jablkovo-kurací.
Príjemné čítanie a krásny týždeň vám želá Katarína Hanzelová a redakcia časopisu Slovenka!