---
Zbohom, pán režisér
Bol majstrom ilúzie a poetiky, ktorou vedel presvetliť aj tie najdrsnejšie momenty, aké život prináša a vytvára. Jeho filmy nám dodávali odvahu veriť , že nech sa deje čokoľvek, napokon vždy zvíťazí láska a ľudskosť porazí akékoľvek zlo, krivdu či klamstvo. Záverečné dejstvo života Juraja Jakubiska sa odohralo v sobotu 4. marca v pražskej katedrále Svätého Víta, na mieste, ktoré sa lúčilo s mnohými kráľmi a významnými osobnosťami nielen českých, ale aj európskych dejín. Posledné chvíle strávené s veľkým režisérom sme pre vás zachytili aj na stránkach Slovenky.
Prvé dámy vojny
Hrdili sa statusom, ktorý by im sotva niekto závidel. Viete, čo spája Annu Eleanor Rooseveltovú, Clementine Churchillovú, Hanu Benešovú a Olenu Zelenskú? Tušíte správne, je to vojna. A práve v ťažkých časoch boli ženské hlasy odjakživa potrebné na pozdvihnutie ducha a morálky národa. Zalistujte s nami v ich životoch.
---
Jarné líčenie
Blíži sa čas rozkvetu – rozkvitnite aj vy! Od prirodzenej krásky až k výraznému sexi líčeniu vás prevedie mejkap artistka Ivetka Škrabáková.
Vymeňte vetrovky za jarné kabáty
Jar sa k nám už blíži, a tak je najvyšší čas zaobstarať si štýlové kabáty či trenčkoty. V ponuke sú klasické jednofarebné v žiarivých jarných farbách, ale i štýlové s potlačou, v ktorých budete neprehliadnuteľná. A nezabudnite ani na doplnky – hoci prichádza jar, nízke čižmy sa postarajú o pohodlie vašich nôh. Nechajte sa inšpirovať…
Hrášková fantázia
Stačí vytiahnuť balenie z mrazničky a kuchárske "zázraky" môžu začať. Nás zaujala nátierka z hrášku a ricotty, polievka zo zeleného hrášku či restovaná zelenina s ryžou. Pripravte si ich spolu s nami.
Po zime v pohybe
Prichádza čas rozhýbať kosti. Ako sa pripraviť na svoj prvý beh po zime a základné know-how k technike nám prezradil profesionálny bežecký tréner a výkonnostný bežec Matúš Kovalčík.
Éra terapie šitej na mieru
Doktorka Margita Klobušická venovala výskumu rakoviny celý svoj život. Nikdy si však za tie roky nepovedala – dosť, nevládzem. Činorodá žena stála aj pri zrode Nadácie Výskum Rakoviny. Je to už rovných tridsať rokov, čo pôsobí na čele viac ako užitočnej neziskovej organizácie.
Niekedy som ako "Majka z Gurunu"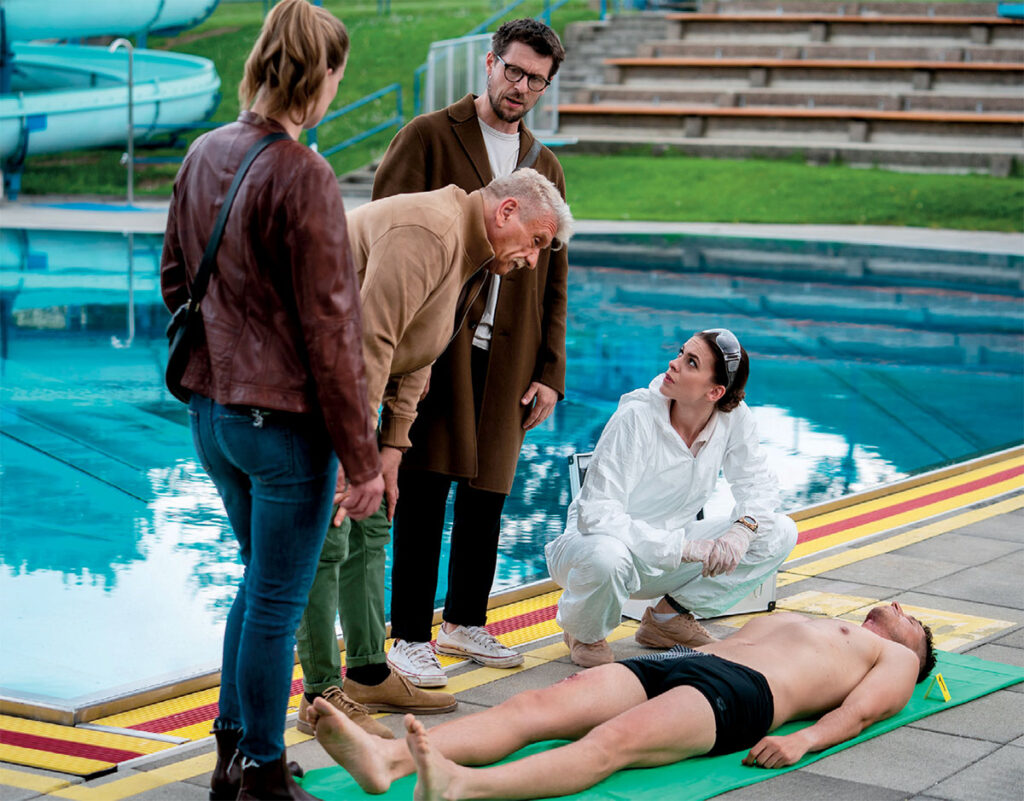 Herečka Dominika Richterová by si želala, aby boli ľudia viac otvorení meniť svoje zabehané postoje. Zahrala si v muzikáloch, v seriáloch a nevie si vynachváliť prácu s deťmi. Aj cez ne a na cestách spoznáva lepšie samu seba. Vyspovedali sme ju na stránkach novej Slovenky.
Treba sa vedieť pozrieť do zrkadla
Moderátor Patrik Herman má obrovské srdce, do ktorého sa zmestí kopec dobrých ľudí. Jeho neutíchajúca chuť pomáhať nevyhasína ani po príchode do RTVS. Práve naopak, rozbieha v nej nadáciu a s veľkou vervou sa púšťa k návratu do občianskej publicistiky. O tom, a ešte viac nám prezradil v rozhovore.