Vstúpili sme do roku, ktorý je pre nás skutočne výnimočný. Pripomíname si v ňom výročie časopisu Slovenska, ktorý už sedemdesiatpäť rokov prináša týždeň čo týždeň do slovenských rodín informácie o tom, čo sa deje v našej spoločnosti, čím žije naša krajina a aj vaše osobné príbehy, ktoré jej príbeh formujú.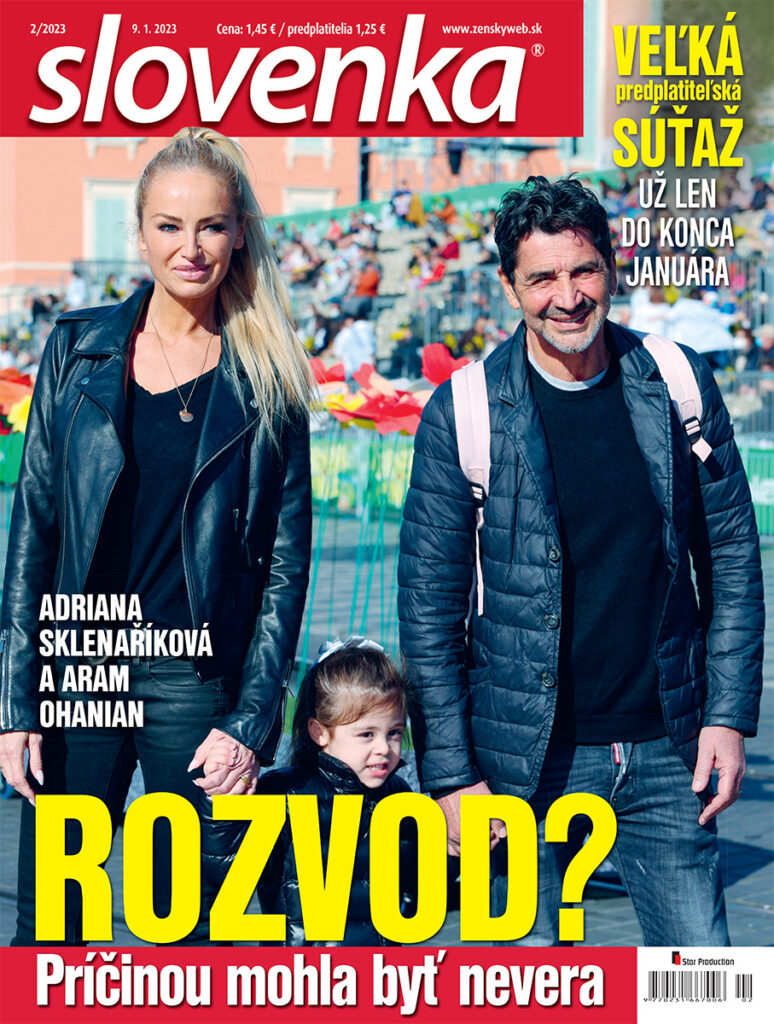 Je to naozaj skvelý pocit, že sa nám napriek všetkým zlomovým udalostiam, prinášajúcim so sebou aj obdobia spoločenskej stagnácie či kríz, podarilo udržať túto kontinuitu s rovnakou periodicitou a neustále sa zvyšujúcou kvalitou. No zároveň to vnímame ako silný morálny záväzok, tak voči titulu Slovenka, ako aj voči vám – našim čitateľom.
V novom čísle sa dočítate…
Z Bezdedu bude ženáč!
Bývalý SuperStarista Tomáš Bezdeda urobil na Silvestra čiaru za svojím mládeneckým životom a požiadal o ruku svoju šarmantnú polovičku Ivanku. Čím si jeho srdce získala krásna Žilinčanka a čo nebude chýbať na ich svadbe, si prečítajte bližšie v našom rozhovore…
Covid v Číne: Hrozbou je nová mutácia
Čína začiatkom decembra uvoľnila covidové opatrenia – zrušila hromadné testovanie i karanténu. Stalo sa tak po trojročnej snahe úplne potlačiť vírus. Počet nových prípadov však začal rýchlo rásť. Čo táto neradostná situácia znamená pre ostatný svet a Slovensko, sme sa porozprávali s virologičkou Doc. RNDr. Tatianou Betákovou, DrSc.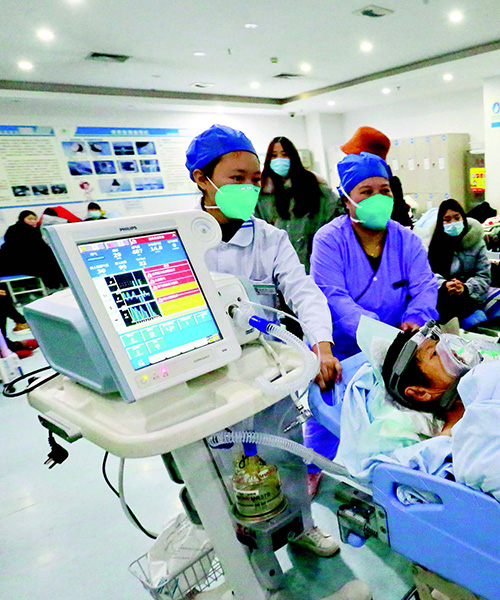 Najväčší intelektuál na Petrovom stolci
Rozlúčili sme sa s emeritným pápežom Benediktom XVI. Na čele katolíckej cirkvi stál od apríla 2005 takmer osem rokov. V dejinách cirkvi bol len druhým pápežom, ktorý sám abdikoval. Aký vlastne bol a v čom spočíva jeho prínos? Spýtali sme sa slovenského kňaza Mariána Gavendu…
Dunaj, k vašim službám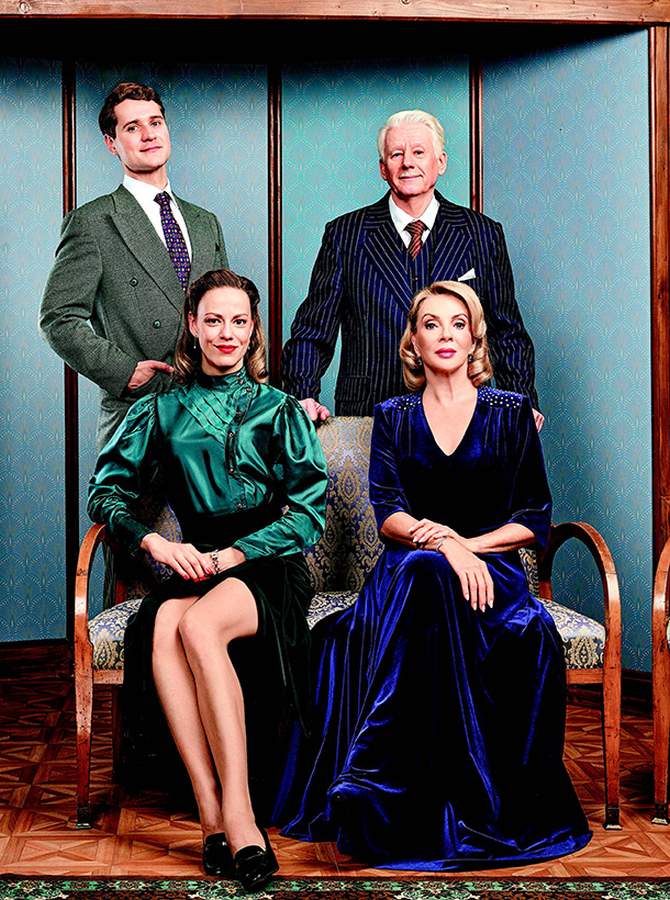 Ani v novom roku televízie nenechajú svojich divákov bez obľúbenej dávky seriálovej zábavy. Televízia Markíza už v januári uvedie svoj úplne prvý výpravný dobový seriál s názvom Dunaj, k vašim službám. Vyspovedali sme niektorých z hviezdneho zástupu účinkujúcich a pozreli sme sa bližšie na niektoré z ústredných postáv!
Jubilanti roku 2023
Ako každý rok, aj tento prinesie radosti, starosti, šťastie, tragédie, odchody, príchody a v neposlednom rade i oslavy. Komu sa bude v 2023 vek guľatiť? Pozrite sa s nami, ktoré zo známych tvárí čoskoro sfúknu na torte okrúhly počet sviečok…
Holandsko a jeho malebný trojlístok
Patrí k najznámejším krajinám západnej Európy, no predsa v sebe skrýva menej známy svet. Väčšinu turistov zhltne živý a pulzujúci Amsterdam, no stačí sa vydať za jeho brány a otvorí sa vám malebné, krásne Holandsko pretkané pokojným svetom jeho miest či mestečiek. Vydajme sa k nim spoločne s nami!
Odišla návrhárka, ktorá navždy zmenila svet módy
Módna obec dostala na konci decembra poriadnu ranu. Vo veku 81 rokov zomrela Vivienne Westwoodová, ktorej sa podarilo zdolať najväčšiu módnu výzvu všetkých čias- tvoriť oblečenie na "ženy s reálnymi krivkami". Možno práve z tohto dôvodu bola miláčikom nielen v rodnom Anglicku, ale aj na celom svete. Pozrite si spolu s nami prierez jej tvorbou…
Smutný koniec veľkej lásky
Ani oslnivá krása, bohatstvo a sláva nie sú zárukou šťastia. O tom by mohli rozprávať celé zástupy obdivovaných krásavíc, akými boli napríklad lady Diana, Romy Schneider, Marilyn Monroe a napokon aj Afrodita so slovenskými koreňmi, Adriana Sklenaříková – stálica svetového modelingu. Čítajte v titulkovej téme…
Pečeň – kľúčový hráč v našom tele
Orgán, ktorému sme počas uplynulých osláv dali najviac zabrať novoročnými prípitkami i prejedaním. Je kľúčovým hráčom v tráviacom systéme nášho tela. Prechádza ním všetko, čo jeme alebo pijeme, vrátane liekov. Musíme s ním preto zaobchádzať správne, aby mohol zostať zdravý a robiť si svoju prácu. Poradíme vám, ako na to!
Porcie plné zdravia
V novom čísle Slovenky si spolu pripravíme: špagety s červenou šošovicou, nátierku z červenej šošovice a šošovicový šalát.