Pre ľudí so slabším imunitným systémom môže byť zima náročná. Chrípková sezóna je v plnom prúde a taktiež netreba zabúdať, že pandémia ešte neskončila. Odborníci sa domnievajú, že zdravá a vyvážená strava je jednou z hlavných podmienok, aby ste ostali imúnni voči chorobám. Pomôcť by vám mohli aj určité druhy korenín. Vaše jedlo nielenže ozvláštnia, ale poskytnú vášmu telu i dostatok vitamínov, antioxidantov a látok, vďaka ktorým sa vám budú choroby vyhýbať alebo vám pomôžu skorej vyzdravieť.
Škorica
Vôňa škorice neodmysliteľne patrí k Vianociam a k zimnému obdobiu. Jej história siaha až do obdobia starovekého Egypta, kde bola považovaná za veľmi cennú a vzácnu. Dnes už však nie je problém kúpiť si ju a použiť ako prísadu na ochutenie jedál, nápojov, no aj ako liečivo.
Účinky škorice sú naozaj všestranné. Vďaka svojmu zloženiu zmierňuje zápal, normalizuje hladinu cukru v krvi, udržiava srdce zdravé a podporuje imunitu. Rozhodne sa vám teda osvedčí v prípade nachladnutia, chrípky, bolesti v hrdle či zápale pľúc, lebo má antibiotické, antimikrobiálne, antivírusové a protiplesňové vlastnosti.
Zázvor
Zázvor alebo ďumbier lekársky určite pozná každý. Možno práve i vy siahate po zázvorovom čaji hneď, ako cítite, že na vás niečo lezie. Viete však, prečo sa zázvor pokladá za takú superpotravinu?
Táto koreňová zelenina je plná živín, ktoré podporujú imunitu a zmierňujú nevoľnosť. Taktiež má protizápalové vlastnosti. Zázvor je preto priam ideálnym pomocníkom v prípade nachladnutia či chrípky. Napomáha prieduškám a zmierňuje kašeľ, ba dokonca blokuje tvorbu látok spôsobujúcich horúčku. Zaujímavosťou je, že vyvoláva potenie, a tak odstraňuje z tela toxíny.
Tip: So zázvorom to netreba preháňať, denná odporúčaná dávka pre dospelého človeka sú 4 gramy (1 cm z koreňa). Používajte radšej čerstvý, má oveľa viac živín. Ak si pripravujete čaj, zázvor nastrúhajte, zalejte vodou a povarte 5 minút.
Šafran
Táto hľuznatá rastlina sa pestuje pre čnelky svojich výrazne fialových kvetov, z ktorých potom vyrábajú to najdrahšie korenie na svete. Má obzvlášť silnú vôňu, špecifickú farbu a veľa zdravotných benefitov. Je bohaté na antioxidanty, bráni vzniku rakoviny a taktiež udržiava naše srdce aj mozog zdravými. Netreba na neho zabúdať ani počas chrípkovej sezóny, pretože pomáha pri liečbe kašľa, nachladnutia a horúčky.
Tip: Zmiešajte šafran v mlieku a potrite si ním čelo. Malo by vám to rýchlo zmierniť prechladnutie.
Kardamóm
Exotické korenie, akým je kardamóm, sa využíva po celé stáročia. Vďaka svojej výraznej chuti skvele dopĺňa sladké i slané jedlá, no využíva sa aj ako liek. Obsahuje vitamín C a vďaka protizápalovým a antioxidačným vlastnostiam je považované za bojovníka proti infekcii. Posilňuje imunitný systém a robí ho zdravším.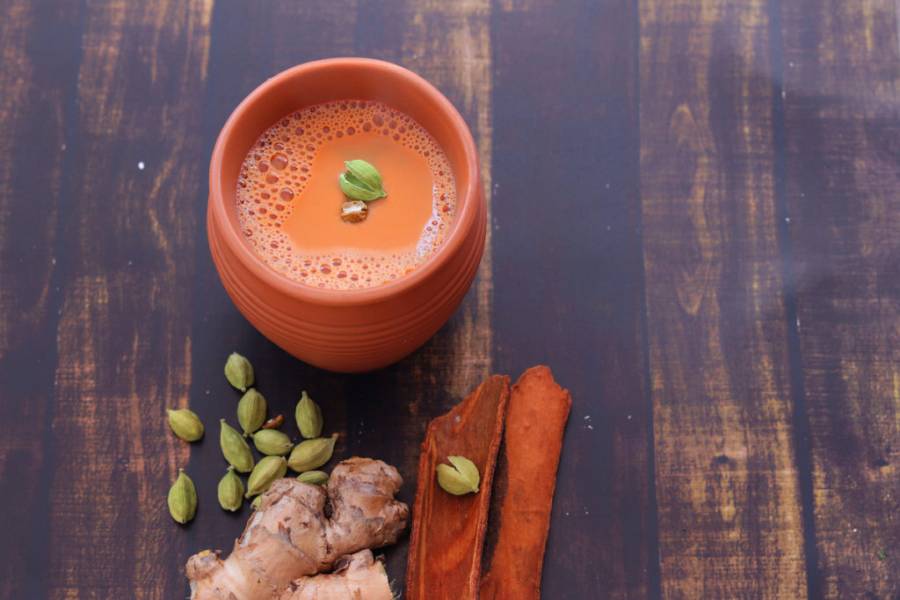 Kurkuma
Známym a mimoriadne liečivým korením je tiež kurkuma. Je ideálne, ak hľadáte niečo na podporu imunity a zdravia, pretože má silné protizápalové, protiplesňové a antioxidačné vlastnosti. Dôvodom sú najmä liečivé zlúčeniny zvané kurkuminoidy, ktoré obsahuje. Na bežné lieky proti zápalom, ako sú ibuprofén či aspirín, tak môžete zabudnúť, keďže podľa štúdie je kurkumín oveľa účinnejším.
Tip: Skúste si pripraviť kurkumové latté alebo golden milk (zlaté mlieko).