Obyvatelia mesta pod Urpínom sa môžu tešiť na tretí ročník operného plesuv priestoroch Národného domu v Banskej Bystrici. Už v piatok, 3. februára zažijú obyvatelia malebného kraja príjemný kultúrny zážitok, kedy sa môžu po dlhej dobe vidieť so svojimi blízkymi priateľmi a prežiť spoločensky nabitý večer. Viac nám prezradila organizátorka podujatia a podpredsedníčka občianskeho združenia Art BB Katarína Čižmárová.
Prezradili ste nám, že podujatím bude hostí sprevádzať Juraj Bača, na koho sa môžu ešte návštevníci tešiť?
Program plesu samozrejme nemôže byť bez operných árií, ktoré nám prednesú jednak sólisti zo štátnej opery v Banskej Bystrici, ale najmä študenti operného spevu z Konzervatória J.L.Bellu z Banskej Bystrice. Program obohatia aj tanečnými ukážkami. Juraj Bača bude účastníkov plesu zabávať svojím spevom aj so svojou kapelou.
Na aké kultúrne podujatia si rada zájdete so svojou rodinou?
Mám rada kultúrne podujatia rôzneho žánru, od hudobných cez výtvarné i dramatické. Našťastie v Banskej Bystrici je rôznorodá ponuka predstavení divadelných, operných, hudobných, z nich významné sú najmä folklórne programy, ale aj večery, kde vystupujú hudobné skupiny rôzneho štýlu.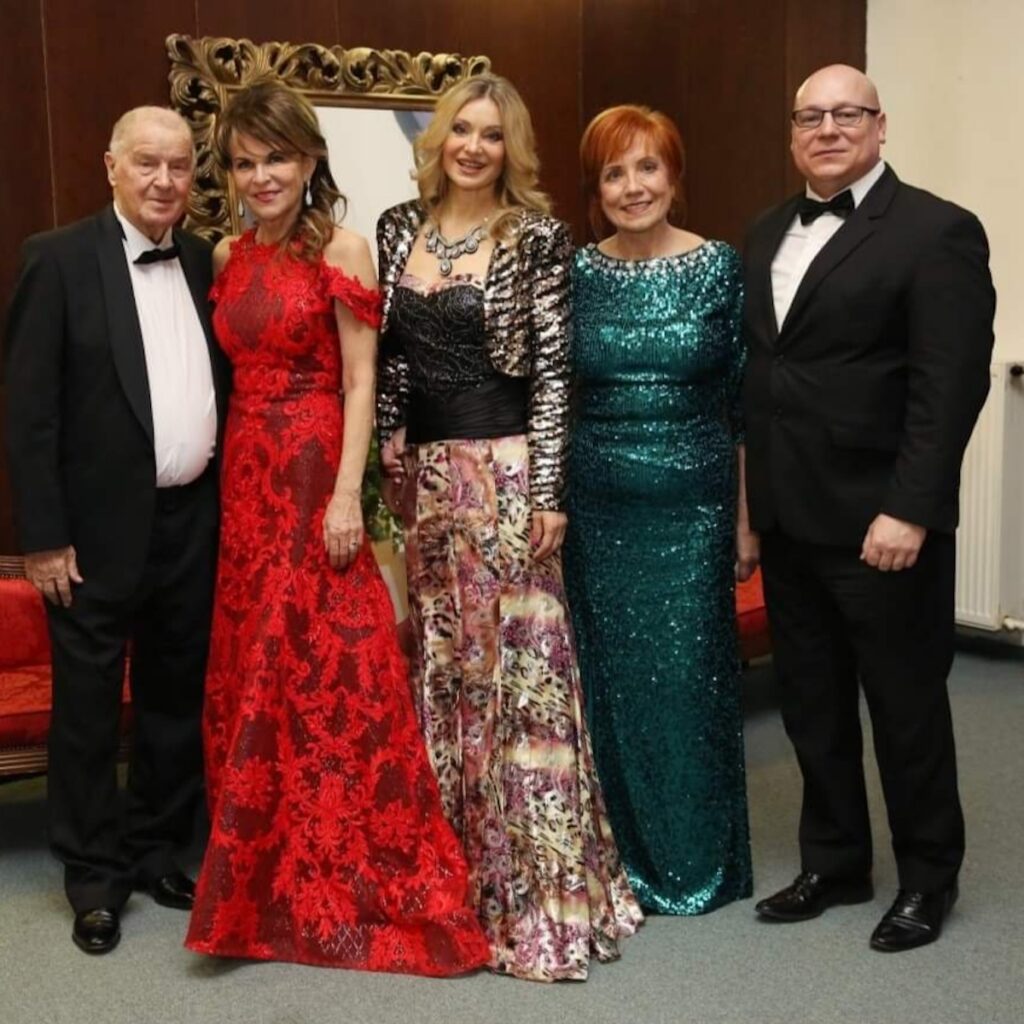 Z dôvodu pandémie sa ples po minulé roky nekonal, ako sa vám pripravoval tento ročník?
Príprava na tento ročník prebiehala osvedčeným spôsobom, boli to prvé stretnutia ohľadne programu plesu, organizačného i propagačného zamerania. Samozrejme sme museli osloviť hlavných aktérov a dohodnúť termín plesu.
OZ Art Banská Bystrica, ktoré ples už tretí krát organizuje vydalo aj tri knihy. Prvá je venovaná histórií Amfiteátra Paľa Bielika, druhá historií kín v Banskej Bystrici a posledná budove Národného domu, v ktorom sa náš ples koná. Považujete sa za lokálpatriotku? Ktoré miesta máte v Banskej Bystrici najradšej?
Narodila som sa v Banskej Bystrici a celý život žijem tu aj s mojou rodinou. Mesto mám rada celé, ťažko povedať, ktorá časť mi je srdcu najmilšia. Ale zrejme to bude centrum, kde som sa narodila a prežila svoju mladosť. Naše námestie patrí k tým najkrajším na Slovensku.
Organizujete aj filmové večery venované rodákovi zo Zvolena, Ivanovi Palúchovi, ktoré dielo s týmto hercom zarezonovalo vo vás osobne najviac?
Ivan Palúch je čestným členom nášho OZ, bol to náš priateľ a veľký inšpirátor. Jeho filmy sú klenotmi našej kinematografie, pre mňa samozrejme je top Adam Šangala a Princ Bajaja.
Na aké zaujímavé kultúrne podujatia sa ešte môžu Banskobystričania tento rok chystať?
Naše OZ Art BB chystá opäť Majáles v Národnom dome, a tiež filmový večer Pocta Ivanovi Palúchovi. Plány máme aj s hudobným predstavením na amfiteátri, všetko záleží od našich finančných možností.
Banská Bystrica je doslova zasadená v lone prírody, ktoré miesta by ste určite odporúčali človeku, ktorý zavíta do vášho mesta prvý krát?
Okolie Banskej Bystrice naozaj ponúka veľa možností , sú tu turisticky zaujímavé prírodné lokality, ako je napr. Tajovský vodopád, Králická tiesňava, Badínsky prales, Jakubské skaly a mnoho iných. Krásny je aj výstup na vrch Urpín, ktorý je priamo v centre mesta a sú z neho nádherné výhľady.