Už o pár týždňov sa verejnosť dozvie mená dvanástich finalistiek súťaže a novú víťazku MISS Slovensko 2023 spoznáme počas galavečera v prenose TV JOJ 24.júna. Je to veľká výzva pre dievčatá, ktoré sa chcú stať osobnosťou, ktoré sú nielen krásne ale aj inteligentné, chcú na sebe pracovať, vzdelávať sa, zaujímajú sa o spoločenskú zodpovednosť, zdravý životný štýl, jednoducho, majú potenciál.
Už len pár dní, do nedele 22.1. 2023 môžu všetky dievčatá, ktoré by sa chceli stať novou slovenskou miss poslať svoju prihlášku. Záujemkyne o postup do súťaže sa môžu hlásiť priamo na webovej stránke www.miss-slovensko.sk, vyplnia dôležitý prihlasovací formulár, ktorého súčasťou musí byť aj minútová videovizitka. V nej sa dievčatá predstavia a prezradia informácie o sebe i svojej motivácii. Toto online prihlásenie je jedinou možnosťou, ako urobiť veľké rozhodnutie, krok vpred a postúpiť do januárového semifinálového kastingu.
Podmienky prihlásenia sú nasledobné: dievčatá musia mať v deň finále, 24.júna 2023 vek minimálne 18, maximálne 26 rokov, musia byť slobodné, bezdetné a mať slovenskú štátnu príslušnosť. Na základe zaslaných prihlášok vyberie porota pod vedením Michaela Kováčika semifinalistky. Tie sa následne stretnú 29. januára na semifinálovom kastingu, z ktorého vzíde nová finálová dvanástka.
 Čím je nový projekt Miss Slovensko 2023 unikátny?
"Už nehľadáme idál krásy, hľadáme osobnosť. To je naša nová stratégia a vízia." uviedol Michael Kováčik a pokračoval vysvetlením. "Klasické súťaže krásy dlhé roky hľadali a predstavovali "Kráľovné krásy" a sú dlhodobo spájané s ideálnymi mierami. Dnes je však treba myslieť na subjektívny pohľad, pretože ideál krásy dnes už neexistuje. Tá skutočná výnimočnosť a charizma vychádza z osobnosti, je to energia, potenciál, ktorý je mnohokrát ukrytý. My hľadáme diverzitu, čiže rozmanitosť a rôznorodosť. Filozofia a trendy nového ročníka Miss Slovensko sú teda o osobnostiach. V súťaži Miss Slovensko 2023 už nehľadáme klasickú kráľovnú krásy, ale hľadáme Miss, ktorá bude celou svojou bytosťou hodnotným vzorom pre ostatné slovenské dievčatá a ženy" uviedol informácie o novej vízii Miss Slovensko riaditeľ súťaže Michael Kováčik.
Čo prinesie takáto súťaž finalistkám a víťazkám, prečo by sa mali slovenské dievčatá prihlásiť
Miss Slovensko je odrazový mostík a životný štart pre finalistky, ktoré majú snahu rozvíjať sa a pracovať na sebe. Samotná súťaž je precízny 5-mesačný proces vzdelávania, individuálnej práce s dievčatami, ktoré naučíme všetko o etikete, ako vystupovať v spoločnosti, ako komunikovať, ako vystupovať pred kamerou. Jednoducho, dodáme im sebavedomie a ukážeme, čo všetko môžu využiť pre svoj rozvoj. "Hľadáme diverzitu, dievčatá, s rôznymi typmi postáv, slečny z celého Slovenska. Pretože každá z nich je originál. A krásu hľadáme v ich energii, empatii, charizme a v celkovom správaní a vystupovaní.
Finalistkám Miss Slovensko umožníme využiť čo najviac ich potenciál, poskytneme im možnosti a príležitosti osobnostného rozvoja. Zdokonalíme ich v oblasti komunikácie, stylingu, prezentácie, doplníme jazykové zdatnosti, influencerské zručnosti, zosúladíme ich celkový štýl."
Víťazka 27. titulu MISS SLOVENSKO získa honorovanú zmluvu s organizátorom LGM Production, postup na svetovú súťaž a mnohé atraktívne ceny. Počas jedného roku bude môcť využívať prémiový osobný automobil DS 4 od francúzskej automobilovej značky DS Automobiles. Tento model sa vyznačuje výnimočným charizmatickým dizajnom, za ktorým stoja bezkonkurenčné znalosti a vyspelé inteligentné technológie.
Víťazka tiež získa exotickú dovolenku pre 2 osoby od Cestovnej kancelárie Hydrotour a pocestuje do Senegalu, očarujúcej krajiny pretkanej kilometrami rozprávkových piesočných plážı́ lemovaných palmami a nádhernými scenériami saván s posvätným stromom baobab.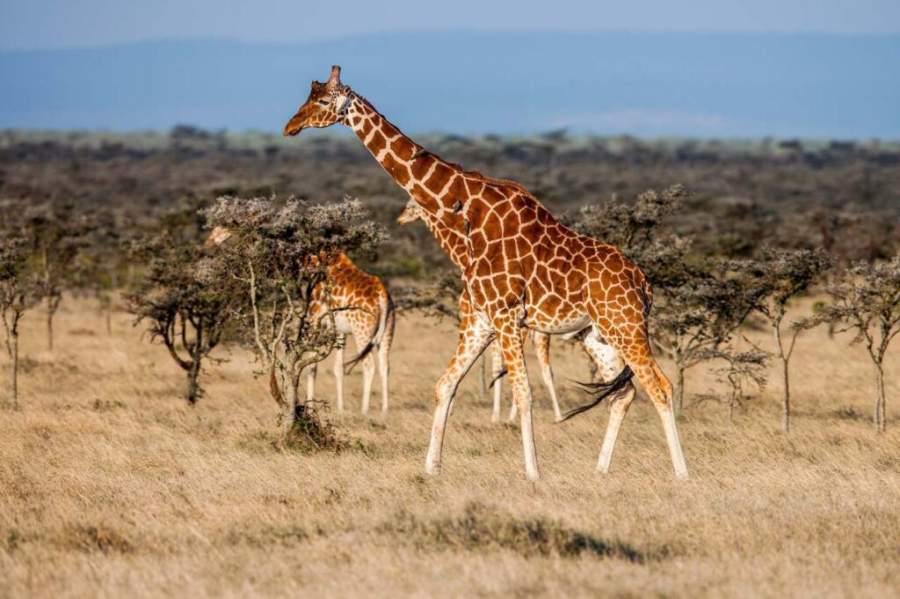 Počas finále bude zvolená aj I. a II. vicemiss Slovensko 2023. Diváci si svojim hlasovaním vyberú finalistku, ktorá získa titul EVA Miss Sympatia.
Finalistky absolvujú kontinuálne niekoľko sústredení a workshopov v zahraničí i na Slovensku: úvodné sústredenie sa bude konať v Bratislave v hoteli DoubleTree by Hilton, vo februári dievčatá navštívia Prahu a dizajnový hotel NH Collection Prague Carlo IV. Atraktívny pobyt absolvujú finalistky už v marci, vďaka cestovnej kancelárii Hydrotour pobudnú v exotickej destinácii Omán, ktorý je považovaný za "perlu a Karibik Orientu". V pláne zahraničného sústredenia je aj návšteva miestnych pamiatok a pozorovanie delfínov, čo bude pre slovenské missky určite obrovským zážitkom. Následne v apríli absolvujú finalistky pobyt v hoteli Europa v Komárne a májové sústredenie sa bude konať vo Vysokých Tatrách v krásnom Hoteli Hills. Na všetkých sústredeniach finalistky absolvujú hlavne edukačné aktivity, workshopy spoločenskej etikety, influencerských zdatností, stylingu, beauty a mediálne tréningy.
Čo je cieľom a aký význam má organizácia súťaže Miss Slovensko 2023
Vďaka súťaži Miss Slovensko sa počas 26. rokov existencie otvorili brány neobmedzených možností mnohým víťazkám aj finalistkám. Stali sa podnikateľkami, profesionálnymi modelkami, influencerkami, stylistkami, jednoducho úspešnými ženami v rôznych oblastiach módy, médií, obchodu. Nová súťaž Miss Slovensko 2023 je projekt nových aktuálnych trendov a jej cieľom je objavovať dievčatá, ktoré majú snahu niečo dokázať a byť inšpiráciou pre ďalšie mladé dievčatá. Musia byť zdravo ambiciózne, mať vysoké nielen IQ, ale aj EQ a nájsť v sebe silnú energiu, ktorú budú vedieť využiť nielen vo svoj prospech, ale aj v prospech spoločnosti.
Aktuálne informácie a upresnenia termínov nájdete na www.miss-slovensko.sk a v Štatúte súťaže.
FOTO: Peter Frolo, Lukáš Kimlička, archív CK Hydrotour, archív DS automobiles