Sviatok svätého Valentína má už aj na Slovensku mnohých fanúšikov. Patríte aj vy k tým, ktorí 14. februára svojej drahej polovičke nadšene vyznávajú lásku, chystajú romantickú večeru pri sviečkach a neváhajú darovať svojmu miláčikovi aj hodnotnejší darček?
Ten nemusí stáť veľa, hlavne ak ho kúpite v akciovej ponuke, ktorých je začiatkom februára neúrekom. Aj slovenská značka elektrospotrebičov ORAVA pripravila pre všetkých ľúbiacich a zamilovaných atraktívnu valentínsku akciu, v ktorej na vás čaká 16 šikovných elektrospotrebičov pre atraktívny vzhľad a pohodové trávenie času vo dvojici. V e-shope www.orava.eu ich kúpite od 2. do 15. februára s 15 % zľavou.
Pre vašu Valentínku
Ženy sa rady skrášľujú, preto žiadnemu pomocníkovi pre úžasne vyzerajúcu pleť či vlasy nepovedia nie. Orava Tenera je expertka na úpravu vlasov – vlasy vyžehlí, ale pri správnom uchopení, pod správnym uhlom, dokáže vyčarovať z prameňov vlasov aj sexi vlny. Je to teda pomocníčka 2 v 1. Jej keramické platne novej generácie majú hladký, kĺzavý povrch, čo uľahčuje úpravu a zabraňuje poškodeniu vlasov aj pri každodennom používaní. Na večerné očistné rituály je ako stvorená ultrazvuková špachtlička na čistenie pleti Orava Venere-1. Dôkladne, avšak veľmi šetrne zbaví pleť odumretých buniek a zo zanesených pórov hĺbkovo odstráni toxické látky a baktérie spôsobujúce zápaly pokožky a akné. Jemnou masážou stimuluje krvný obeh, redukuje vrásky a odstraňuje kruhy pod očami. Pri práci jemne vibruje, vďaka čomu je očista niekoľkonásobne účinnejšia ako klasické manuálne čistenie. Skvelým pomocníkom pre zdravie a krásu je aj tvárová sauna s kozmetickým zrkadlom a LED svetlom Orava FI-300. Vytvára jemnú vodnú paru s teplotou 40 0C, ktorá priaznivo vplýva na pleť na tvári aj v dekolte – pokožku hĺbkovo vymasíruje a hydratuje, otvorí póry pre efektívnejšie čistenie a pripraví pleť na prijímanie živín z kozmetických krémov, masiek a kúr. Inhalácia pary má okrem priaznivých účinkov na pleť aj benefity pre zdravie – zmierňuje pocit stresu a únavy, odbúrava napätie mimických svalov a pri nádche a prechladnutí uvoľňuje nosové a čelové dutiny. Kozmetické zrkadlo na vyklápacom kryte sauny ocenia ženy aj pri každodennom líčení.
Pre vášho Valentína
Hoci sa radi tvária, že opak je pravdou, aj muži dbajú o svoj vzhľad. Minimálne na poriadny strihač vlasov, brady a fúzov nedajú dopustiť. Ideálne, ak to všetko zvládne jediný prístroj, ktorý nezaberie veľa miesta na poličke v kúpeľni. Takým je multifunkčný strihač 5 v 1 Orava EasyOne. Má až 5 nadstavcov – univerzálny strihací nadstavec (strih od 1 do 10 mm), nadstavec na holenie tela aj tváre, na odstraňovanie chĺpkov v nose a ušiach, na strihanie vlasov. Na jedno nabitie cez dodávaný USB kábel pracuje až 60 minút nasucho aj namokro a je vodoodolný. Jednoduchším, ale veľmi vydareným riešením je aj strihač vlasov Orava VS-515. Nože z vysokokvalitnej nehrdzavejúcej ocele pristrihnú aj nepoddajné vlasy na milimeter presne. Na výber je dĺžka strihu od 0,5 do 20 mm vďaka dvom vymeniteľným hrebeňovým násadcom. Strihač pracuje zo siete aj bezdrôtovo a má nabíjateľný akumulátor, ktorý sa dá ľahko nabiť cez USB port počítača, tableta, powerbanku či sieťového adaptéra. Na jedno nabitie vydrží strihať až 100 minút. Srdcia mužov fandia aj technike, hlavne ak súvisí s ich ďalšou láskou a spoločníkom na každom kroku – smartfónom. Powerbank s kapacitou 10 000 mAh a so zabudovanou bezdrôtovou nabíjačkou 2 v 1 Orava WCH-004 si hravo poradí s nabíjaním smarfónu aj v tej najväčšej divočine. S výkonom 5 W umožňuje naraz nabíjať až 3 hi-tech hračky – jednu bezdrôtovo a dve cez USB káble. A to váš miláčik iste ocení.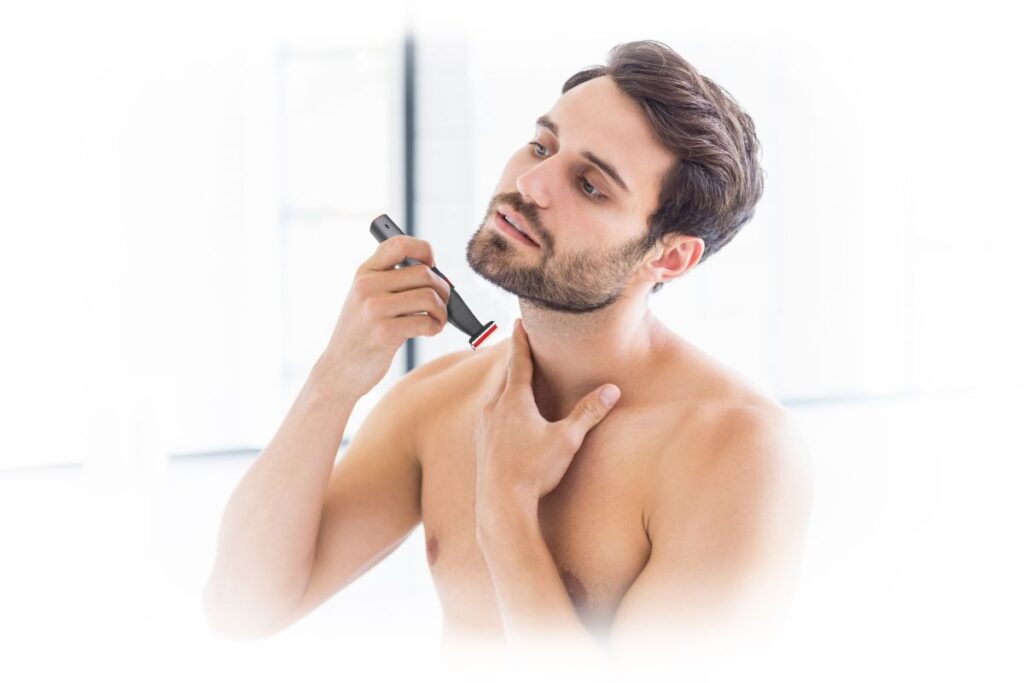 Darčeky, ktoré si užijete spolu
Valentínske ráno odštartujte spoločne skvelým espressom či kapučínom. Ako v pravej talianskej kaviarni si ho pohodlne pripravíte na pákovom espresso kávovare Orava ES-300. Má tlak 15 barov, ľahko vyberateľnú 1,6-litrovú nádobu na vodu pre čerstvosť tekutiny a páku na vloženie zomletej odrody kvalitnej kávy ako profesionálne kávovary. Na esprese vyčaruje zlatistú krémovú penu, ktorá mu dodáva bohatú chuť a podmanivú arómu. Vďaka napeňovacej dýze si poradí aj s prípravou gurmánskeho kapučína. Šálky na kávu vám, samozrejme, predhreje. Láska síce hreje pri srdci, ale keď mrzne a vy ste radiátor naschvál nevypiekli na maximum, treba sa ohriať. Ideálne navzájom. Vo vášnivom objatí to ide samo, keď sa však len tak budete mať chuť uhniezdiť v teplúčku, siahnite po vyhrievacej deke s reguláciou teploty Orava EB-160 A. S ňou vám bude teplo aj vtedy, keď vaša láska nebude práve doma.
Ďalších šikovných pomocníkov od Oravy, ktorí vám spríjemnia Valentína a potešia aj ako valentínsky darček, nájdete na www.orava.eu
Zdroj fotografií: Orava, pexel.com