Samotný život niekedy napíše taký príbeh, až sa čudujeme, ako sa dá zvládnuť. Hokejový obranca Juraj Valach kráča doslova po tenkom ľade. Ako mladý muž prišiel o manželku Simonu. Zomrela pri predčasnom pôrode v 6. mesiaci tehotenstva. Lekárom sa našťastie podarilo zachrániť život ich dvojičkám Amálke a Jerguškovi. Žiaľ, chlapček sa narodil s vážnou diagnózou a má poškodený mozog. Na dve deti tak ostal mladý vdovec sám.
Juraj hrá síce za HC Slovan, avšak hráči z konkurenčného HC Košice nelenili a podali kolegovi v náročnej životnej situácii pomocnú ruku. HC Košice a HC Slovan Bratislava pripravili spoločnú aktivitu, ktorej cieľom bolo pomôcť Jurajovi Valachovi v jeho boji s neľahkým údelom. HC Slovan usporiadal v roku 2021 aukciu dresov, ktorej výťažok bol venovaný práve Jurajovi Valachovi.
Rešpekt mimo ľadu je dôležitý
Pred aktuálnou sezónou HC Košice avizoval podobný zámer, ktorý síce hektický úvod oddialil, no nezastavil. V zápase proti Slovanu nastúpili hráči HC Košice v špeciálnej oranžovej edícii dresov, ktoré následne putovali do dražby. Jej výťažok venovali Jurajovi Valachovi a hráči dúfajú, že mu finančné prostriedky aspoň trochu pomôžu v starostlivosti o jeho deti. Zároveň chcú aj týmto krokom poukázať na fakt, že všetci hokejisti hrajúci pod neustálym tlakom sú ľudia so svojimi údelmi a osudmi. "Rivalita na ľade je pre hokej veľmi dôležitá a so Slovanom, ale aj inými súpermi si nikdy nič nedarujeme a robíme všetko preto, aby to tak ostalo. Dôležitý je však rešpekt mimo ľadu, a to nielen medzi hráčmi, ale aj fanúšikmi," uviedol HC Košice na sociálnej sieti.
Juraj bol z pomoci úprimne zaskočený, pretože s košickým hokejom nemal nikdy nič spoločné. Na aukcii dresov mohla participovať aj verejnosť. "Som odchovanec zvolenského a topoľčianskeho hokeja, preto ma veľmi potešila iniciatíva z východu. Je to o to viac pekné, že aj v súčasnej náročnej dobe sa nájdu ľudia ochotní pomôcť. Veď každý má problémov dosť. Určite to chlapcov stálo veľa energie a aj peňazí, ktoré vynaložili za dresy. Som veľmi vďačný všetkým ľuďom, ktorí sa na tom podieľali," hovorí dojatý Juraj.
Detská mozgová obrna
Jergušova diagnóza je vážna – kvadruparetická forma detskej mozgovej obrny s dyskinetickými pohybmi, s poruchou vzpriamenia a neschopnosťou udržať rovnováhu. To znamená, že sa nevie otočiť, posadiť a nikdy nebude chodiť. Nevie používať rúčky, nič do nich nechytí, takže sa pravdepodobne nikdy nebude vedieť sám najesť ani napiť. Nevie ani rozprávať. Je úplne odkázaný na pomoc druhých. "Odkedy mám Jerguška v starostlivosti, snaží sa celá naša rodina robiť všetko pre skvalitnenie jeho života. S týmto cieľom sme sa rozhodli založiť Občianske združenie, prostredníctvom ktorého sa budeme snažiť zabezpečiť Jerguškove potreby," povedala jeho stará mama, ktorá založila občianske združene UGI. "Za všetko, čo robia moji rodičia pre dvojčatá, som nesmierne vďačný. To sa nedá ani slovami opísať, tá vďačnosť. Už veľa ľudí mi povedalo, že môžem byť rád, akých mám rodičov, že ma nenechali v tom – že mi pomáhajú a starajú sa o deti. Bez nich by som nemohol ďalej hrať hokej. Bola by to pre mňa patová situácia, neviem, ako by som to vyriešil. Viem, že mamu – manželku Simonu – mojim deťom nikto nenahradí, to sa nedá. My len môžeme urobiť všetko preto, aby sa Amálka a Jerguš mali čo najlepšie. To je maximum, čo dokážeme urobiť," vraví milujúci otec. Rodina spolu býva v Banskej Bystrici a aj Štedrý večer budú oslavovať v úzkom kruhu. I keď o oddychu nemôže byť vani reč, nakoľko Juraj má naplánované zápasy: "Najbližší zápas ma čaká 11. decembra, potom 22, 26 aj 30 decembra, takže sviatky veľmi doma tráviť nebudem. Jednou domou budem doma a druhou na zápasoch. Popri rodine si musím plniť aj povinnosti."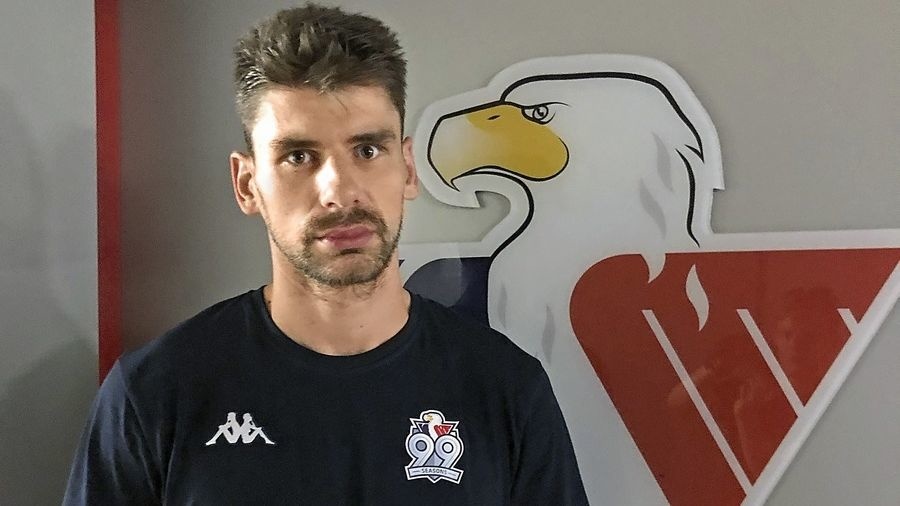 Hokejisti s veľkým srdcom
Kedy prišiel impulz Jurajovi pomôcť, objasňuje Stanislav Mucha z HC Košice: "Jurajov príbeh sme v klube poznali a chceli sme využiť mediálny priestor zo zápasu na to, aby sme čo najviac pomohli. Tak vznikla myšlienka dražby. Druhou ideou, ktorú by sme radi šírili pre verejnosť bolo to, že nik na Slovensku sa nevenuje téme kyberšikany, ktorá naberá nebezpečne na obrátkach. Rivalita na ľad patrí ako korenie športu, avšak mimo ľadovej plochy sme otcovia rodín, manželia a deti. Na hokejistov je vyvíjaný enormný tlak aj cez sociálne siete, kde je plno zbytočných slov plných hnevu a nenávisti. Nie je to jednoduchý život aj z toho pohľadu, že ich vedenie môže zo dňa na deň poslať do iného klubu. Nezabúdajme preto na radosť zo športu a zároveň na ľudskosť jeden k druhému."
Situácie, keď život obráti doterajší pokojný svet hore nohami sa dejú v mnohých rodinách. Vážme si momenty blízkosti, zdravia a človečiny. Bez pomoci by sme neboli ľuďmi, a tak, ako Jerguškoví starí rodičia robia všetko pre to, aby bolo ich vnukovi na svete čo najkrajšie, robme aj my pre našich blízkych najviac, čo je v našich silách.