Tanečníkom, hercom a spevákom nie sú Vianoce ukradnuté, a preto si spoločne zorganizovali Christmas Show. V nedeľu 4. decembra a v pondelok 5. decembra 18:00 vystúpili zložky Riverpark Dance School, The Wave, Souljam aj Muzikálová akadémia spoločne na jednom pódiu v Stars Auditorium za obchodným centrom Vivo a odpálili vianočnú tanečnú šou na výbornú!
Spolu s malými aj veľkými tanečníkmi sme prežili nezabudnuteľný zážitok v podobe predstavenia, v ktorom sa skĺbil tanec, spev aj herectvo. Vystúpili deti z tanečných kurzov, tanečné skupiny, hviezdy muzikálov, a priestor dostalo aj vášnivé Tango Argentino.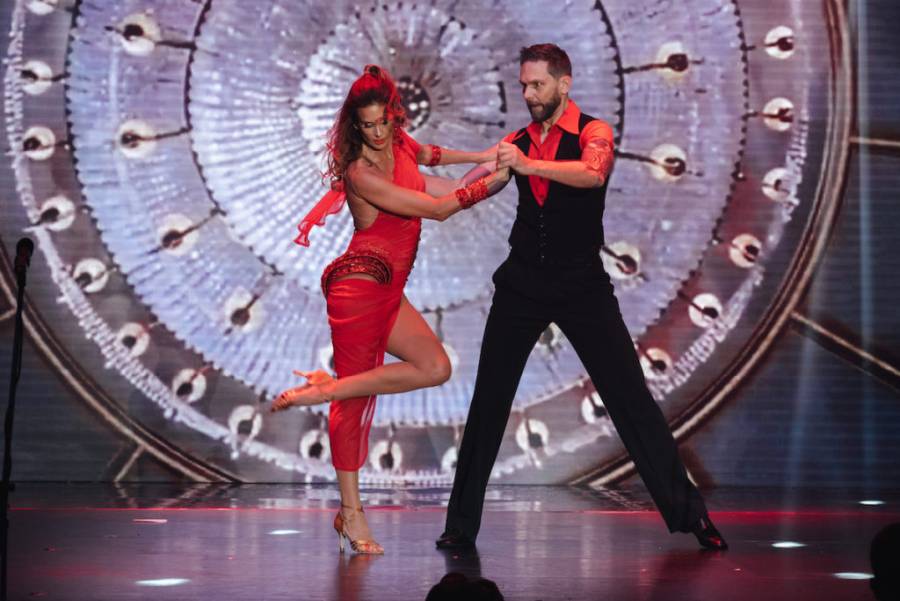 Christmas Show je vždy plná detskej radosti z umenia a návštevníkom navodila predčasne dokonalú atmosféru Vianoc prirodzeným spôsobom. Na pódiu v minulosti boli malí aj veľkí Avatari, Alica v krajine zázrakov, a tentokrát sa organizátori rozhodli rozpovedať nám príbeh inšpirovaný známou vianočnou rozprávkou Grinch (Ako Grinch ukradol Vianoce). V scenári, ktorí pripravili Zuzka Hrvoľová a Jakub Vajda predstavili príbeh, v ktorom sa stretávajú dobrý a zlý Grinch. Tí medzi sebou ako inak "bojujú", či si Vianoce zaslúžia, aby ich mal niekto rád. A ako to už v rozprávkach býva, ten dobrý sa snaží toho zlého odlákať zo zlých chodníkov a priviesť ho k láske a pochopeniu.
Na krásnej tanečnej akcii sme sa rozprávali aj s maminou Barbarou: "Adamko prešiel kastingom a od septembra 2021 navštevuje skupinu the Wave. Začal v kategórií mini do 7 rokov a so skupinou sa umiestnili na 1 mieste v kategórií mini v Show Dance v Bratislave a na majstrovstvách SR v Liptovskom Hrádku. Adamko trénuje v súčastnosti 5 krát do týždňa a zúčastňuje sa aj workshopov so zahraničnými choreografmi."
A čo obaja na tanci v RDS Group najviac doceňujú? "Tanec ho posúva vpred po fyzickej a psychickej stránke. Tréneri sú veľmi profesionálni. Je diciplinovaný, má slušné správanie a je odolný voči stresu. Vôbec nemá pred vystupením trému a pekne sa sustredí. Sme na neho hrdí a veľmi ho v tom podporujeme," pochvaľuje si Barbara.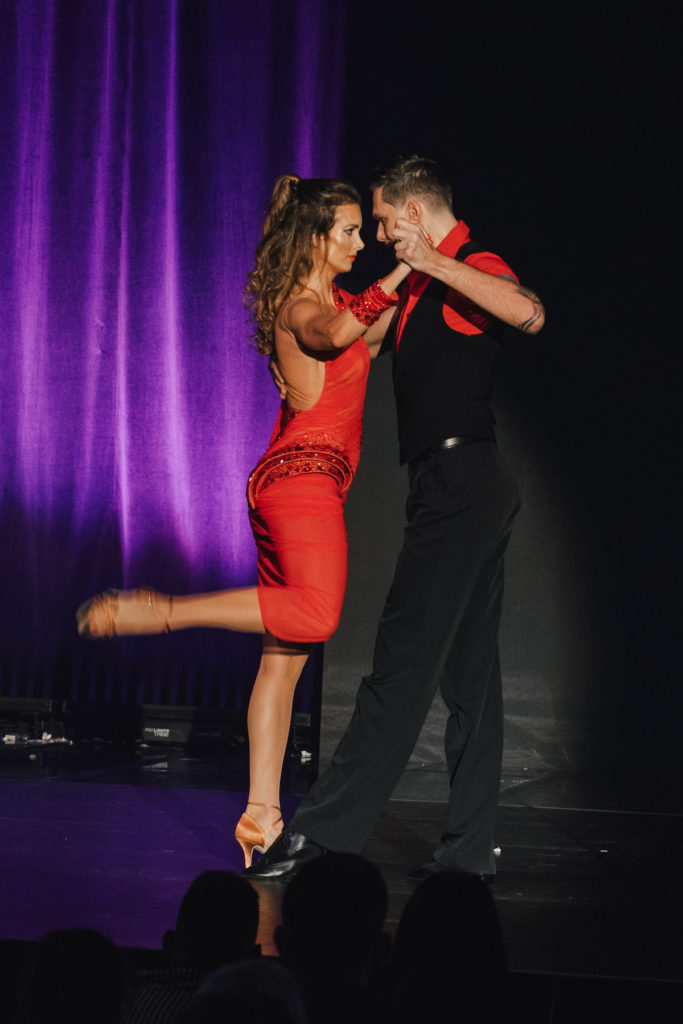 Nielen dobrému Grinchovi sa podarilo presvedčiť zlého, ale aj všetci zúčastnení šikovní tanečníci rozvírili pozitívnu energiu všade navôkol. Tanec je krásny spôsob, ako si zveladiť život.