Jeho skladba Rock Me Amadeus ako jediná nemecky spievaná pieseň dosiahla vrchol americkej hitparády Billboard Hot 100. Aj dnes, keď počujeme v rádiu tento hit, musíme uznať, že mu nič nechýba. Pred 25 rokmi zomrela táto rakúska a svetová star pri dopravnej nehode.
Vlastným menom sa volal Johann Hölzel. Ako jediný prežil z trojičiek – jeho súrodenci zomreli už pred narodením. Veľmi skoro sa uňho prejavil hudobný talent. Na štvrté narodeniny mu kúpili klavír, o rok neskôr gramofón, na ktorom počúval Elvisa Presleyho, Cliffa Richarda a Beatles. Ako päťročný dostal od viedenskej hudobnej akadémie potvrdenie, že disponuje absolútnym sluchom. Študoval jeden semester na viedenskom hudobnom konzervatóriu. V roku 1977 žil krátky čas v západnom Berlíne a práve tu sa rozhodol pre pseudonym Falco – s upraveným pravopisom, a to podľa východonemeckého skokana na lyžiach Falka Weisspfloga. Športovca videl v televízii a bol ním uchvátený. Falco začínal v niekoľkých menších kapelách, ktoré neboli veľmi známe a ich úspechy sa obmedzovali skôr na viedenskú scénu. No už v roku 1981 získal zmluvu na tri sólové platne, pričom jedným zo singlov bola známa pieseň Der Kommissar.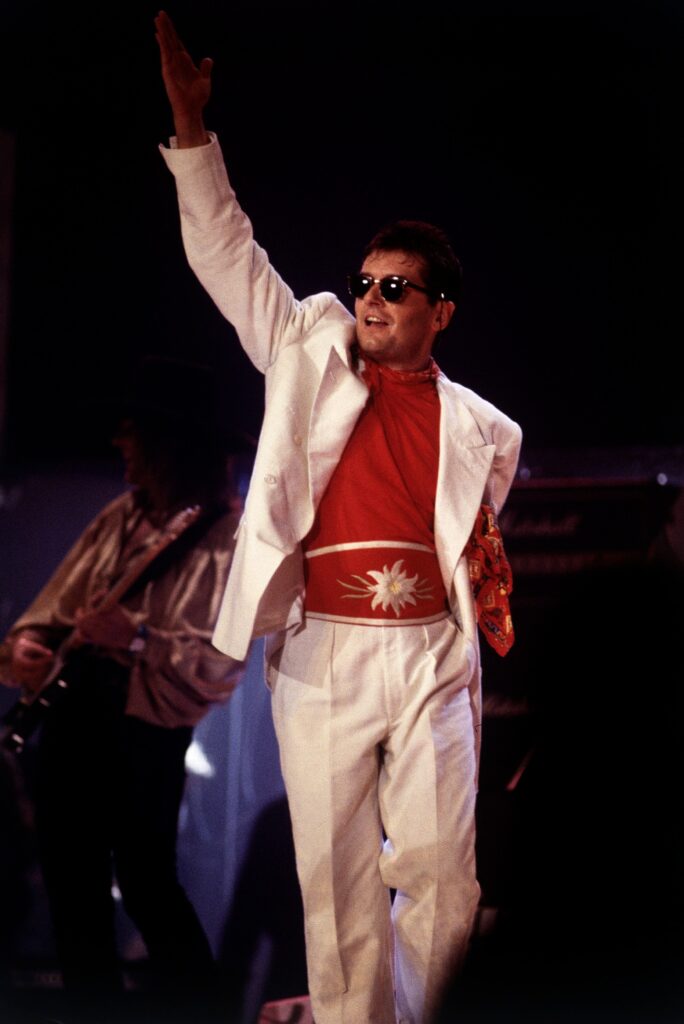 Megahity
Skladba sa stala svetovým hitom a aj v našich rádiách si získala úspešnú hranosť. V Kanade dostal za tento singel dokonca zlato. V roku 1984 vydal album s názvom Junge Roemer a platňa dosiahla veľký komerčný úspech najmä v nemecky hovoriacich krajinách. V roku 1985 prešiel k holandskej producentskej dvojici Bolland & Bolland a s oboma bratmi vyprodukoval album Falco 3. Práve tu sa nachádza megahit Rock me Amadeus. V marci 1986 dobyl singel Rock me Amadeus na tri týždne prvé miesto v americkej Billboard hitparáde. Bola to prvá a zatiaľ aj posledná nemecký spievaná pieseň, ktorá dobyla Ameriku. S piesňou zabodoval tiež vo Veľkej Británii a nasledoval celosvetový úspech. Ďalší album s názvom Emotional venoval svojej dcére Katharine-Biance, ktorá sa narodila v roku 1986 vo Viedni. Po vydaní albumu sa dal na svetové turné a koncertoval dokonca až v Japonsku.
Smrteľná nehoda
V roku 1996 sa presťahoval do Dominikánskej republiky a tam vydal posledný singel – išlo o techno skladbu. Ukazuje sa teda, že sa pokúšal o zmenu hudobného štýlu. Posledný koncert odohral 18. decembra 1997 vo Viedni. Nasledujúci rok vo februári mal dopravnú nehodu, pri ktorej sa jeho vozidlo zrazilo s autobusom. Spevák zomrel na mieste, podľahol zraneniam po náraze. Neskôr sa zistilo, že vodič autobusu išiel prirýchlo, avšak vo Falcovom tele zistili 1,5 promile alkoholu a značné množstvo kokaínu. Vláda dala Falcovi vystrojiť štátny pohreb so všetkými poctami.
Horká pilulka
V júni 1988 sa oženil v Las Vegas s Isabelou Vitkovic s tým, že už v roku 1986 sa mu narodila dcéra. Už na jar 1989 sa však manželia rozišli. Po desiatich mesiacoch ich rozviedli aj oficiálne. Falco mal dlho pochybnosti o svojom otcovstve k dcére Katharine-Biance. Obavy sa potvrdili. V roku 1993 musel zhltnúť naozaj veľmi horkú pilulku – otcovský test a ukázal, že nebol jej otcom.
Spracovala Viera Mašlejová
Foto: