Nad šálkou dobrej kávy sa toho dá stihnúť naozaj veľa. Možno preto sa tvrdí, že neexistuje nič viac švédske, než je fika. Ide o škandinávsky rituál spoločnej pauzy na kávu, počas ktorého načerpáte nový príval energie, preberiete zážitky z víkendu a ešte si aj dáte niečo dobré pod zub.
Každý Švéd by vám iste povedal, že fika je viac než len zvyk. Je to celospoločenská udalosť – tradícia, ktorá je v tejto krajine rovnako dôležitá ako prestávka na obed. Omamná vôňa kávových zŕn vanúca z kuchynky dáva možnosť ľuďom zbaviť sa bežného pracovného zhonu a prívalu push notifikácií z telefónu.  
Let's do fika
Ako uvádza vo svojej knihe Štyritisíc týždňov britský spisovateľ a novinár Oliver Burkeman, počas fiky sa deje niečo nehmatateľné, ale dôležité. Niečo, čo spája ľudí bez ohľadu na vek, spoločenskú triedu alebo postavenie v kancelárii. Zhruba na polhodinku má preto komunikácia a družnosť prednosť pred hierarchiou a byrokraciou.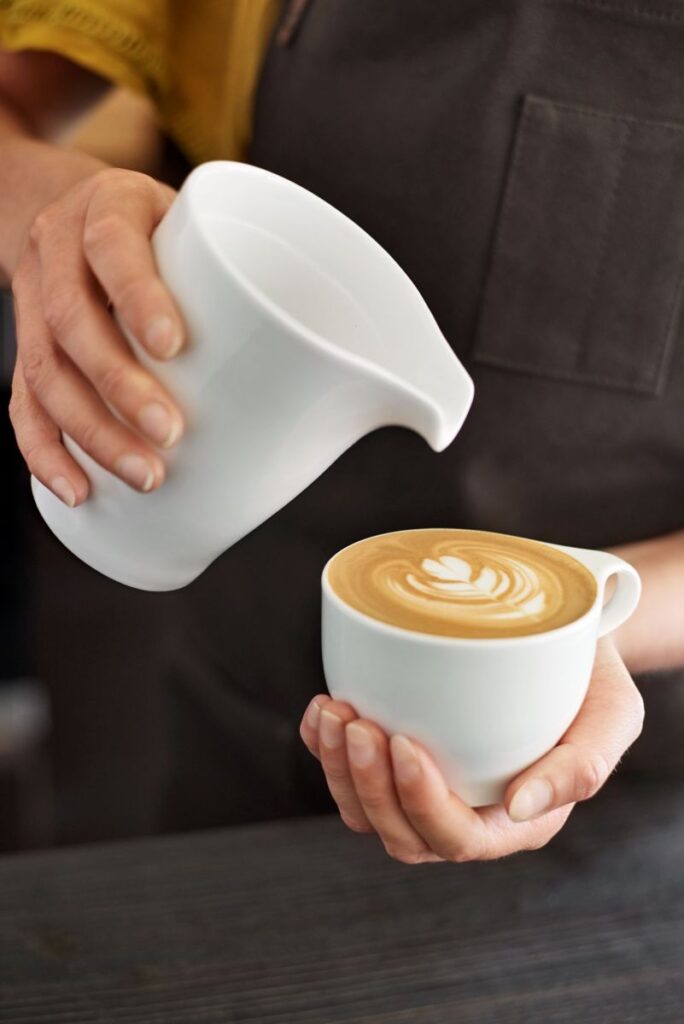 Fika je tak dôležitá, že na mnohých pracoviskách sú pauzy na kávu a niečo sladké, tzv. fikapaus či fikarast, súčasťou denných kalendárov, rovnako ako pravidelné mítingy či schôdzky. Nespájajú sa však len s pracovným týždňom. Fiku môžete mať aj cez víkend – s rodinou či priateľmi. Pritom nejde ani tak o samotnú konzumáciu čiernej prekvapkávanej kávy a škoricovej rolky ako skôr o príjemný rituál počas dňa.
Samotný názov "fika" je prevrátenou podobou slova "kaffi", čo v starej švédčine neznamená nič iné než káva. V 18. storočí sa fika spájala výhradne s ňou, v priebehu rokov sa k zvyku pridali aj rovnako dôležité pečené dobroty – často nazývané ako fikabröd (fika chlieb), ktoré sa následne rozšírili s rozmachom švédskych cukrární počas 19. storočia.
Dnes je tento celospoločenský fenomén sprevádzaný hlavne voňavými škoricovými slimákmi posypanými kryštálmi cukru s názvom kanelbullar. Na výber však máte aj veľa iných sladkých dobrôt, od švédskej národnej torty prinsesstårta až po nepečené čokoládové guľôčky z ovsených vločiek.
Káva horúca ako peklo, čierna ako diabol
A ako je to s kávou? Najväčšej obľube sa teší tá klasická prekvapkávaná, teda čierna a silná bez cukru a mlieka. Švédski vedci z göteborskej univerzity pritom odhalili, že táto príprava je zároveň tou najzdravšou. Filtrovaním totiž dochádza k oddeleniu nápoja od kávovej usadeniny, v ktorej sa môžu ukrývať potenciálne škodlivé látky. Pravdepodobne z toho dôvodu si ju vo Švédsku vychutnávajú vo veľkom. Každý občan priemerne vypije tri a pol šálky denne. Švédi tak patria po Fínoch k druhým najväčším konzumentom kávy na svete.
Až si teda nabudúce bude uchlipkávať z bezodného hrnčeka nad klávesnicou, spomeňte si, že káva nie je len energetický doplnok zvyšujúci našu výkonnosť, ale predovšetkým možnosť, ako si vydýchnuť, na chvíľku sa zastaviť a načerpať nové sily. Pre ešte lepšie výkony, či už v pracovnom, či osobnom živote!
K fike sa ďalej môže hodiť: