V ruinách a rozvalinách v tureckého mesta Hatay vypátrali dvanásť živých ľudí. Naši záchranári pomáhali v krajine polmesiaca po ničivom zemetrasení, ktoré krajinu postihlo 6. februára. Aké to tam bolo a s čím všetkým sa museli vyrovnať?
"Boli sme jeden z prvých tímov, ktorý prišiel pomáhať do Turecka. Štát sa z celej situácie ešte len spamätával. Kým sa aktivizovala armáda, civilná ochrana a ďalšie záchranné zložky, chvíľu to trvalo. My sme mali problém dopraviť sa autom z mesta Adana, kde sme pristáli, na miesto určenia našej záchrannej akcie. Potrebovali sme prepraviť ľudí i techniku, a bol s tým problém," vysvetľuje na úvod Zdenko Gašparík zo Záchrannej brigády Hasičského a záchranného zboru v Žiline, ktorý zasahoval v provincii Hatay – lokalite najviac postihnutej zemetrasením. Dodáva, že napokon si sami museli nájsť dopravné prostriedky, aby sa dostali k zrúcaným budovám. Náš záchranný tím v Turecku tvorilo desať príslušníkov Hasičského a záchranného zboru a päť príslušníkov Horskej záchrannej služby. Horskí záchranári mali troch psov a, samozrejme, celý tím bol vybavený príslušnou technikou – štrbinovou kamerou, echo-lokátorom a vyslobodzovacím náradím.
Gro sú štvornohí pátrači
"Psy sú veľmi dôležité. Lebo najprv idú do akcie ony – prechádzajú sutinami a ich úlohou je vyhľadať živú osobu. Až potom nastupuje samotné vyslobodzovanie spod trosiek. Veľmi často sa to robí tak, že jeden tím so psami nájde zavalených, označí ich, a vyslobodzovanie spod ruín robí už celkom iný tím záchranárov. A to bol aj náš prípad," vysvetľuje Zdenko Gašparík, ako to v praxi funguje počas záchrannej akcie pri zemetrasení. Slovenský záchranársky tím pôsobiaci počas svojej misie v Turecku vypátral v sutinách dvanásť živých osôb. "V niektorých prípadoch to bolo aj tak, že samotní miestni obyvatelia označili miesto, kde počuli spod rozvalín hlasy. Potom sme nasadili našich psíkov, ktorí potvrdili, že pod sutinami je živá osoba. Následne teleskopickú kameru a echo-lokátor, aby skúsili, či je možné komunikovať so zavalenými osobami. Ak to vyjde, začína sa s vyhľadávaním, vyhrabávaním zavalenej osoby," uvádza Gašparík. Z dvanástich nájdených osôb spod sutín, vytiahli desať živých ľudí. Túto informáciu má potvrdenú od kolegov zo zahraničia.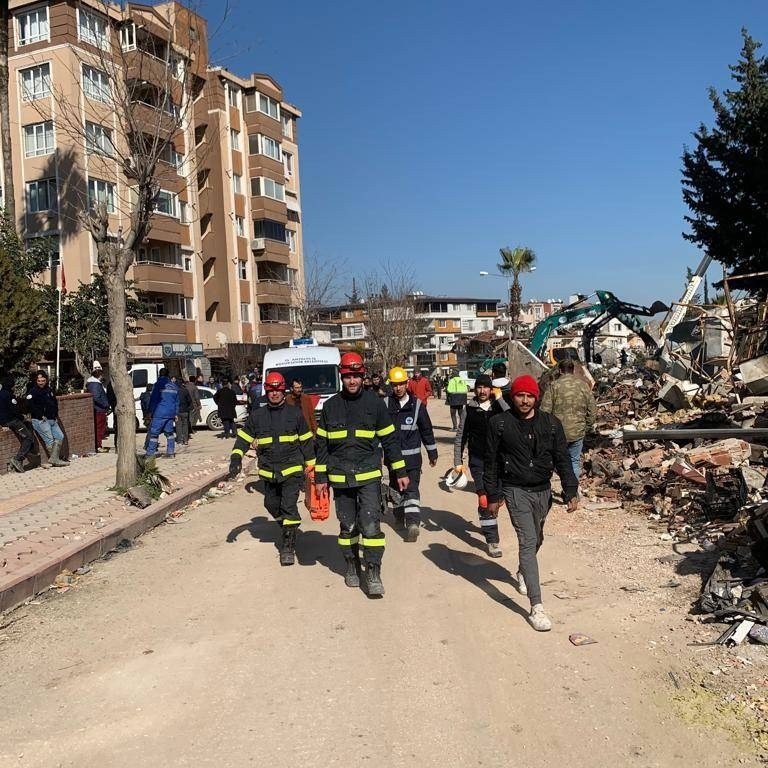 Paneláky sú obrovská komplikácia
"Je to veľké zadosťučinenie, keď nájdete živého človeka. Naši horskí záchranári našli štyri zavalené osoby na jednom mieste. Išlo o otca s dvoma deťmi a jedného dospelého muža. Psy ich vyhľadali. Pes zacíti ľudské pachy cez štrbiny v sutinách." hovorí  Michal Cesnek, ďalší zo záchranárov, ktorý bol nasadený v Turecku po prírodnej katastrofe nevídaných rozmerov. Zdenko Gašparík pomáhal v roku 2003 po zemetrasení v Iráne. Vraví, že nešťastie v Turecku bolo oveľa horšie. "Bol to pre nás všetkých  krst ohňom a obrovská skúsenosť," priznáva Zdenko Gašparík. V krajine polmesiaca sa totiž zem triasla v husto obývanej oblasti a hlavne na miestach, kde stáli výškové budovy postavené z betónu a železobetónu. V Iráne zemetrasenie postihlo vidiecku oblasť, tehlové domy. "Poškodenie v Turecku bolo naozaj rozsiahle. Spadli veľké budovy, takže aj tie trosky boli pre nás náročné. Viete, keď sa zrúti 10 – až 12-poschodový panelák, tak to je obrovská kopa betónu. Musíte sa boriť s haldami sutín. A keď je tam zavalený človek, kdesi na spodku tých sutín, je to veľmi ťažké," vysvetľuje.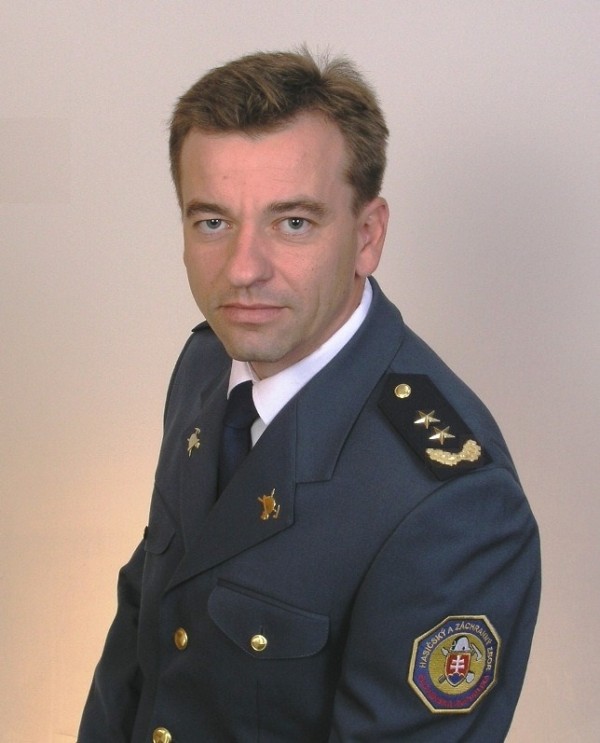 Domáci naliehali na záchranárov
V Turecku museli byť naši záchranári navyše aj ostražití, pretože bezpečnostná situácia nebola najlepšia. "Bolo to tam zlé. Keď sme si postavili prvý tábor, miestni obyvatelia chodili za nami a dožadovali sa našej pomoci. Nebolo to také, že by nás fyzicky napádali, ale naliehali na nás, aby sme im pomáhali. Zúfalo sa dožadovali, aby sme zachránili ich príbuzných spod trosiek," opisuje Zdenko Gašparík. Ich pracovný deň mal určite viac ako 12 hodín. "O ôsmej ráno sme odišli z nášho tábora a vracali sme sa späť až o druhej v noci. Človek vie siahnuť úplne na dno svojich síl, keď treba, najmä v prípade, keď ide o ľudské životy, ktorých záchrana nepočká. Boli sme vyčerpaní a bolo to veľmi únavné," uzatvára Zdenko Gašparík.
Celkovo našli 8-tisíc živých
Zemetrasenie s magnitúdom 7,8 zasiahlo oblasť okolo turecko-sýrskych hraníc v noci na pondelok 6. februára 2023. Nešťastie si vyžiadalo doteraz takmer 38-tisíc obetí, z toho najmenej 31 974 v Turecku a najmenej 5 800 v Sýrii. Za osem dní v Turecku záchranné tímy z celého sveta vyslobodili cez 8-tisíc živých ľudí. Naši záchranári pricestovali do Turecka v utorok 7. februára v skorých ranných hodinách a v nedeľu 12. februára sa vrátili. Šance na nájdenie preživších sú po týždni od zemetrasenia mizivé. Okrem iného aj pre teploty klesajúce pod bod mrazu. Záchranári, nielen naši, ale z celého sveta, ukončili svoje akcie aj pre obavy o bezpečnosť pre narastajúce napätie v postihnutých oblastiach.
Viera Mašlejová
Foto: HaZZ Žilina