Už je to 31 rokov, čo Ježiš Kristus nosil krátke nohavice. Odvtedy skupina Hex vydala 9 radových albumov, niekoľko živákov a výberoviek. Za svoju existenciu prešla minimálnymi personálnymi zmenami, avšak, v roku 2019 stratila svojho speváka Ďuďa. Ale ani táto smutná udalosť obľúbenú formáciu nezlomila a po 3 rokoch od straty sa zatvorila do štúdia, kde s novým gitaristom Lacom Tvrdým a spevákom Petrom Novákom alias Šarkanom, začala nahrávať nové pesničky. 
Prvou ochutnávkou z pripravovaného albumu, ktorý vyjde na jar tohto roku, je skladba Možno si pamätáš. Autorom hudby i textu je Martin "Fefe" Žúži – gitarista Hexu, ktorý okrem viacerých hitov skupiny, zložil prednedávnom aj titulnú skladbu k filmu Známi neznámi.
"V novej piesni som sa snažil zachytiť vnútorné napätia partnerských vzťahov súčasnej spoločnosti. Rozchody sa dnes považujú za štandard. Ľudia veľmi rýchlo zabúdajú na to, čo bolo pekné. Vrhajú sa do nových vzťahov, aby po čase zistili, že sú opäť tam, kde nechceli byť. Nové dobrodružstvo je ako droga, bohužiaľ, organizmus vyžaduje stále vyššie dávky, až sa nakoniec stáva imúnnym," priblížil novinku jej autor Fefe.
Keď príde k zmene dlhoročného speváka, pri starých i nových skladbách, začne časť fanúšikov vždy porovnávať toho aktuálneho s predošlým. Nová pieseň, tým ako je vystavaná, ako keby ani nedávala priestor na túto imagináciu a Šarkana prirodzene stavia do pozície frontmana v novej etape Hexu.
"Keď spievam pesničky, ktoré spieval a preslávil Ďuďo svojim zvláštne flegmatickým prejavom, ktorý mali všetci, vrátane mňa, radi, absolútne sa ho nesnažím imitovať, ale spievam ich tak, ako sa mi to páči a ako mi štruktúra skladby a môj hlas dovoľujú. Občas tam môže prísť k určitej podobe, tomu sa vyhnúť nedá, ale nové veci, akým je i singel Možno si pamätáš, spievam po svojom," zdôraznil Šarkan.
"Šarkan je super spevák, má svoj výraz a v kapele nám to, ako ľudský, tak aj po umeleckej stránke, úplne sadlo. Ďuďo tu už nie je, ale ako vraví Fefe, stále ho pri nás cítime. Veľmi veľa nás naučil a aj z týchto poznaní čerpáme. Skupina Hex je v skvelej forme, milujeme hudbu a skladať pesničky i koncertovať nám robí obrovskú radosť. Veríme, že to bude poznať aj na novom albume," podelil sa o svoje pocity Yxo.
Dôležitým prvkom novej skladby sú okrem jednotlivých členov Hexu aj prizvaní hostia. Aranžmány orchestra mal na starosti Slávo Solovic, vokály naspievala talentovaná Laura Weng, kontrabas nahral dlhoročný priateľ skupiny Martin Gašpar a o klávesy sa postaral Jakub Tvrdík z kapely Billy Barman.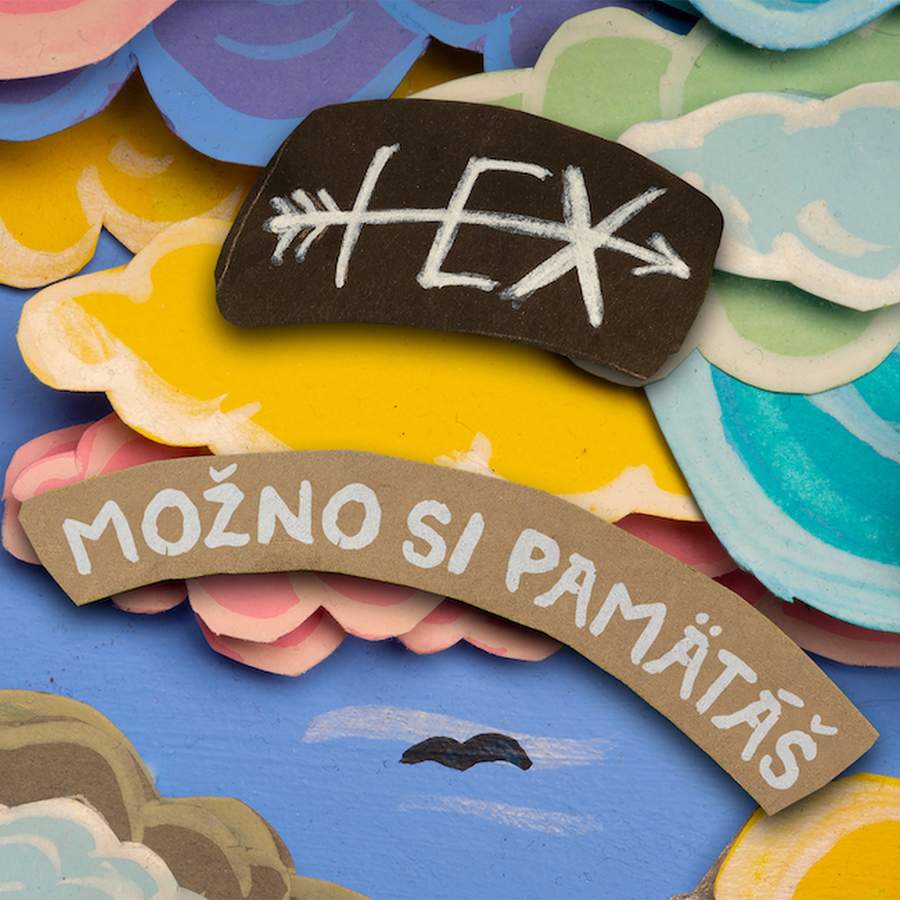 "Je to od nás možno nečakaná pesnička a pre mňa je super, že sme urobili takýto krok. Človek by nemal stáť na jednom mieste a opakovať rovnaký vzorec. Popravde, aj pri skladbe Keď sme sami, sme sa stretli s názorom, že to nie je ten typicky Hex, ktorý poznáme a šup, z pesničky sa stala najhranejšia slovenská skladba za posledných 10 rokov. Pre mňa je táto pesnička jedna z najkrajších pesničiek, ktoré sme kedy nahrali," prezradil Yxo.
"Na začiatku bol nápad – gitarový riff a dobrý Fefeho text, s ktorým som sa hneď stotožnil. Potom prišli sláky a dychy od Sláva Solovica a zrazu sa objavili zimomriavky. A tie prichádzajú zakaždým, keď skladbu spolu hráme," doplnil Šarkan.
Novinka sa nahrávala v Birdland Studios v Považskej Bystrici a o finálny mix sa postaral ikonický Milan Cimfe z legendárneho štúdia Sono.
"Birdland Studios patrí medzi najlepšie štúdia, v ktorých sme kedy nahrávali. Nie je to len o technickom vybavení, ale hlavne o ľuďoch. V rodine Rojkových sme za krátky čas našli ľudí, ktorí sú na rovnakej vlnovej dĺžke ako my a aj vďaka nim sme v tomto krásnom štúdiu strávili parádne chvíle. Na mix albumu sme vybrali dnes už legendárne štúdio Sono, v ktorom sme robili aj náš ostatný album Tebe. Čo však bolo pre nás ešte dôležitejšie, bolo to, že sme opäť spolupracovali s Milanom Cimfem, ktorý je fantasticky zvukový majster, ale aj muzikant a nádherný človek. V oboch prípadoch sme mali veľkú pohodu a myslím, že to bude na albume aj cítiť," teší sa Yxo.
Pieseň Možno si pamätáš má aj svoju vizuálnu podobu. Režisérom videoklipu je Viliam Csino, ktorému skupina dala jednoduché zadanie: "Urob nám krásny klip, ktorý bude čo najviac reflektovať našu novú pieseň." A tak sa aj stalo. Režisér umiestnil kapelu do klubového priestoru plného neónových svetiel a pomalými zábermi z rôznych uhlov snímal jej jednotlivých členov. Výsledkom je klip, ktorý sa strihovo nikam neponáhľa, ale jeho atmosféra dokonalo podčiarkuje Fefeho textársku zručnosť i novú identitu skupiny. Okrem Hexu vo videoklipe účinkuje aj modelka Laura Wittner.