Urobte jedno z najefektívnejších rozhodnutí a zverte svoje financie do rúk odborníkov na financie. Odteraz budete mať nielen prehľad ale aj istotu, že v akomkoľvek životnom období neurobíte krok vedľa.
Juliana Veselá
Spôsob, akým ľudia vnímajú financie sa s rastúcou finančnou gramotnosťou výrazne mení. Vedia si však s nimi poradiť sami, v akejkoľvek životnej situácii?
Dnes sú ľudia, aj vplyvom médií, dobrého marketingu či sociálnych sietí veľmi dobre informovaní. Zmenilo sa ich rozmýšľanie a už dávno nie sú odkázaní len na to, čo sa dozvedia v samotnej banke či  pri návšteve inej inštitúcie. Na strane druhej, veľa informácií  a vedomostí nesie zo sebou chaos, s ktorým si nie vždy vedia poradiť. Práve preto hľadajú istý spôsob uistenia a potvrdenia.
V rôznych smeroch im vie byť nápomocný kvalifikovaný finančný poradca, ktorý by mal mať nezastupiteľné miesto a dôležitosť, ako lekár či právnik. Ako si ho vybrať správne?
Vybrať si finančného poradcu, alebo človeka, s ktorým budete riešiť vlastné financie je jedno z kľúčových rozhodnutí. Takýto špecialista ovplyvní nie rok, ani dva vo vašom živote. Je preto veľmi dôležité, aby ste si vybrali správne. Okrem chémie, ktorá by mala medzi vami zafungovať si pozrite referencie, zaujímajte sa o to, ako dlho v tomto segmente robí, či je bezúhonný aj to, ako sa prezentuje. Pri osobnom stretnutí vám zaručene bude stačiť prvých desať viet, aby ste pochopili, či sa v danej problematike finančný poradca vyzná. A hlavne! Do ničoho vás nesmie tlačiť.
Mylnou predstavou väčšiny ľudí je aj to, že jeho služby stačí využiť jednorazovo, napríklad vtedy, ak žiada v banke o hypotekárny úver. Ktoré oblasti dokáže pokryť finančný poradca?
Pri výbere špecialistu, s ktorým budete spolupracovať celý život dbajte tiež na to, aby zastupoval celý finančný trh. Prvoplánovou a krátkozrakou voľbou je človek, ktorý zastupuje dve či tri banky, poisťovne či jednu investičnú spoločnosť. Myslite na to, že kvalifikovaný poradca si urobí najskôr komplexnú analýzu, nastaví finančný plán a rieši celé portfólio. Všetko musí dokonale zapadnúť ako puzzle. Zároveň vy, ako klient, viete tým pádom dopredu, čo sa na trhu deje, ako sa budú veci vyvíja a či je nutné urobiť zmeny. Nevyhnutné teda je, aby mal klient pokryté nielen všetky oblasti života ale aj obdobia.
Finančná situácia sa v priebehu rokov mení. Je práve finančný poradca ten článok, ktorý prevedie klienta celým "finančným životom"?
Samozrejme, je úplne normálne, že človek prechádza rôznymi obdobiami a jeho situácia sa mení. Mať po boku finančného špecialistu, ktorý vám doslova "kryje chrbát" a zostaví finančný plán šitý na mieru je na nezaplatenie. V priebehu rokov treba totiž reagovať na životné zmeny ako je svadba, založenie rodiny, vlastné bývanie, zmena práce aj to, keď peniaze chýbajú alebo ich treba naopak správne investovať. Finančný poradca je vlastne človek, ktorý myslí minimálne 3 kroky vpred a prispôsobuje situáciu v prospech vás a vašej rodiny.
Je z praktického hľadiska výhodné, aby rodinné financie spravoval jeden človek?
Áno, skutočne je to ideálne. Pretože ak všetky skladačky puzzle do seba zapadnú, má to pre klienta zmysel a zároveň z finančného trhu vyťaží maximum. Extrémne dôležité je to, aby človek, ktorý robí vo financiách mal na prvom mieste klienta.
Tomáš Kvasnica
Pri akých životných rozhodnutiach sa vo väčšine prípadov klient obráti na finančného poradcu?
Už pár rokov je to vtedy, ak sa rozhodne riešiť vlastné bývanie. Či už ide o kúpu, stavbu, dokončenie či refinancovanie. Aktuálne sa na nás klienti obracajú aj kvôli narastajúcim úrokovým sadzbám. Chcú riešiť fixáciu na čo najdlhšiu dobu, aby neplatili viac za úver ako boli zvyknutí. Žiaľ, zmeny úrokov z 0,5 % na 4 % už sú realita.
Prečo sa oplatí zveriť vlastné financie a rozhodovanie o nich do rúk špecialistu?
Ak chcete využívať najvýhodnejšie produkty na trhu, jednoznačne vám s tým niekto musí pomôcť. Niekto, kto sa financiám nielen rozumie, ale má aj prehľad. V prípade, že sa rozhodnete riešiť akúkoľvek situáciu po vlastnej osi, idete v podstate na náhodu, na koho v banke či poisťovni budete mať šťastie. Nikto vás nepošle do konkurenčnej banky, ktorá vám vie poskytnúť lepší úrok. Nikto vám nezavolá po 5 rokoch splácania úveru, že aktuálne sú najdrahší na trhu a je možnosť refinancovania hypotekárneho úveru. S finančným poradcom po boku sa v takejto situácii nikdy neocitnete.
Úlohou finančného poradcu nie je len to, aby klientovi odporučil a vybavil najvýhodnejšiu hypotéku, životné poistenie alebo investičný produkt. Ako pokračuje jeho práca po podpise zmluvy k hypotéke alebo poistení nehnuteľnosti?
Po vyriešení aktuálnej situácie zostáva klient v starostlivosti finančného poradcu, s ktorým sa stretne aspoň 2 x do roka. Uistí sa, či je všetko v poriadku, reflektuje na prípadné zmeny a nadstavuje jednotlivé produkty tak, aby "hrali" v prospech klienta. Nie všetky, ktoré boli uzatvorené v minulosti sú výhodné či potrebné aj v konkrétnom čase a životnom období.
Špecialista rieši teda finančné potreby komplexne. Je dôležité, aby sa okrem dôkladnej analýzy rodinného rozpočtu zaujímal aj o blízke a vzdialené plány?
Určite áno. Na to, aby mal klient správne nadstavené portfólio je treba poznať nielen to, aká je jeho aktuálna situácia. Ale aj to, čo je jeho cieľom do budúcna. Nové auto za 5 rokov, vlastné bývanie za 10 rokov či odchod do dôchodku za 40 rokov? Na každý z cieľov je treba využiť iný druh produktu, aby klient čo najviac ušetril alebo dosiahol čo najvyšší zisk.
Finančný poradca šetrí čas a peniaze, o tom niet najmenších pochýb. Ľudí však často odrádza aj fakt, resp. neznalosť, že je poradenstvo spoplatnené. Ako to teda v skutočnosti je?
Za služby finančného sprostredkovateľa sa neplatí. Každý je platený inštitúciami, s ktorými spolupracuje, ako externý partner. Takže je jedno či sa zastavíte v banke alebo u nezávislého finančného sprostredkovateľa. Neplatíte nič navyše, peniaze môžete len ušetriť. Finančný poradca vám ukáže a porovná produkty z celého finančného trhu. Viete si vybrať ten najvýhodnejší a najlacnejší.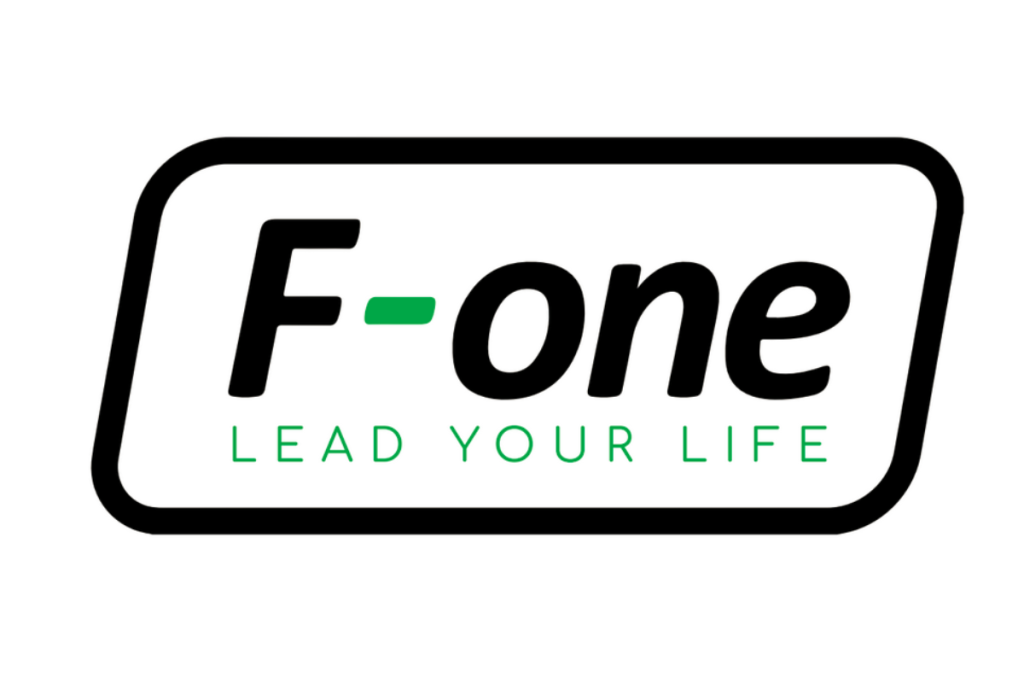 F –one
Premýšľate ako svoje peniaze zhodnotiť, chcete si zabezpečiť budúcnosť výhodným sporením, plánujete bývanie alebo potrebujete poistenie? Zverte sa do rúk špecialistov na finančné poradenstvo F –one, vďaka ktorým budete mať vlastné financie vždy pod kontrolou. Spolupráca s finančným sprostredkovateľom nie len o jednorazovej pomoci ale o budovaní dlhodobých vzťahov. Spoznávame vaše sny a vízie do budúcnosti, na základe ktorých nastavíme podrobný plán. Pretože cieľ bez plánu je iba želanie.